FSSAI Full Form in English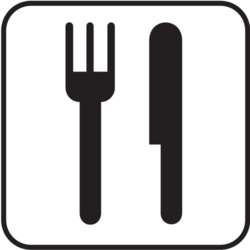 FSSAI Full Form in English stands for Food Safety and Standards Authority of India. It is an independent body established under the 'Ministry of Health & Family Welfare'. It was established by former Union Health Minister Dr. Anbumani Ramadoss on 5th of September 2008 under the Food Safety and Standards Act, 2006, which is a law related to the safety and regulation of food products in India. The headquarters of FSSAI is located in 'New Delhi' and has 6 regional offices in India (Delhi, Guwahati, Mumbai, Kolkata, Cochin and Chennai), 14 referral laboratories, 72 State/UT laboratories throughout India and 112 laboratories, all notified by FSSAI. It is headed by a non-executive chairperson who is appointed by the Central Government and includes 22 members apart from the chairperson.
Functions & Responsibilities of FSSAI
As FSSAI full form in English suggests, FSSAI registration is an organization related to food safety and its business in India. Its main objective is to ensure that whatever food products are ready to hit the market, are duly checked if they are safe and fit to be promoted further. The main functions can be summarized as follows:
Ensuring the quality checks and supervision of major food products is the main function of FSSAI, through which it also 'promotes and ensures public health'.
->  Formulating standards for food products.
-> Maintaining the level of food quality.
-> Issuing license to certain Food Business Operators, based on the type of business and its turnover.
-> Setting certain rules and regulations.
-> Inspecting the food items on the basis of a checklist of regulations.
-> Promoting and assuring public health.
-> Implementing ways or means in order to get rid of the harmful and hazardous elements in the food products and improve the quality.
-> To inform the consumers of the product safety details through the packaging of the product.
FSSAI License
FSSAI is responsible for issuing the license to the business operators who are involved in various levels of the food business, like manufacturing, distribution, processing, and final sale of the food products. FSSAI Full Form in English stands for Food Safety and Standards Authority of India. It is compulsory for all such food business operators (FBOs) to get FSSAI registration and license in order to continue with their business smoothly. For all the products that receive such registration/license, they get a 14-digit number printed on their respective food packages. FSSAI issues three types of license:
Registration: For a business whose turnover is less than Rs 12 Lakh.
State License: For a business whose turnover is between Rs 12 Lakh to Rs 20 Crore.
Central License: For a business whose turnover is above Rs 20 Crore.
FSSAI Inspection and Approval
A Food Safety Officer inspects any food item and checks if any business operator complies to the specified norms and to which level. FSSAI Full Form in English stands for Food Safety and Standards Authority of India. After the inspection, the Food Safety Officer marks it on 4 levels as follows:
Compliance (C)
Non-compliance (NC)
Partial compliance (PC)
Not Applicable / Not observed (NA)
[su_button url="https://www.kanakkupillai.com/food-license" target="blank" style="3d" background="#2ecc71″ size="15″ center="yes" radius="5″]Get Online FSSAI License in India at Low Cost [/su_button]