How to get a loan from Simplified small business? An SBI plan
SBI stays unique and popular in providing various business loans from small and medium enterprise sector in India. SBI sets some criteria to attain this loan which includes the sectors like manufacturing, services, trading, etc. This plan would be helpful for a small and medium scale entrepreneur to build their fixed and current assets. For more details or if you like to grab this deal, go through this article.
The Main Goal for SBI Simplified Small Business Loan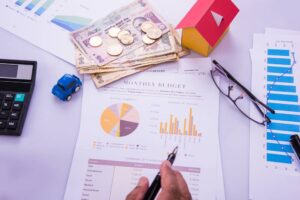 This initiative of SBI is to engage the fresh business units in manufacturing and service activities. If a businessman willing to build their current assets or fixed assets, then this would be the perfect choice for them.
Eligibility for SBI Simplified Small Business Loan

All business units which includes manufacturing, services activities, self-employed and professional individuals are fairly eligible to apply for the loan.
To attain this loan, the borrower had to be presented in the same locality or area for five years.
The firm must be registered in the name of the borrower.
The firm's account holder should be the borrower for the last two years.
Rs. 1 Lakh had to be the minimum balance in the borrower's bank account for the past twelve months.
The Go/No Go criteria have to be favorable for the borrower. If they get the response as 'No', they would not be an eligible candidate under this scheme.
Team Kanakkupillai is proud to share with its readers that as a team of throbbing Chartered Accountants & Company Secretaries, we successfully help businesses loans, Home Loans & Term Loans!


Contact us at +91 – 7305345345 for any GST specific assistance for your business; via Kanakkupillai
Quantum of SBI Simplified Small Business Loan
Ten times the monthly account balance (statement of the past twelve months) of a borrower could be claimed on the basis that is given below.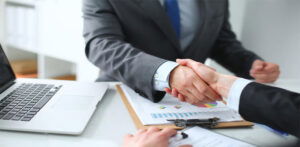 Minimum SBI Simplified Small Business Loan: The minimum amount of over Rs.10 Lakhs can be concerned.
Maximum Loan SBI Simplified Small Business Loan: The maximum amount of up to Rs. 25 Lakhs could be concerned.
Collateral security and Repayment Period
40% would be the minimum collateral security required for the SBI Simplified Small Business Loan. The Repayment span is 5 years from a day when the loan is issued.
To know more about Business Loan, Home loan, Term Loan; request a call back from Kanakkupillai Team NOW!
The Kanakkupillai team will be more than happy to receive your thoughts on the above read. Or simply help you with a related situation that you may deem fit to share with us. Leave a reply below or write into us at support@kanakkupillai.com
                                                 Until Then "Keep Reading & Keep Knowing"