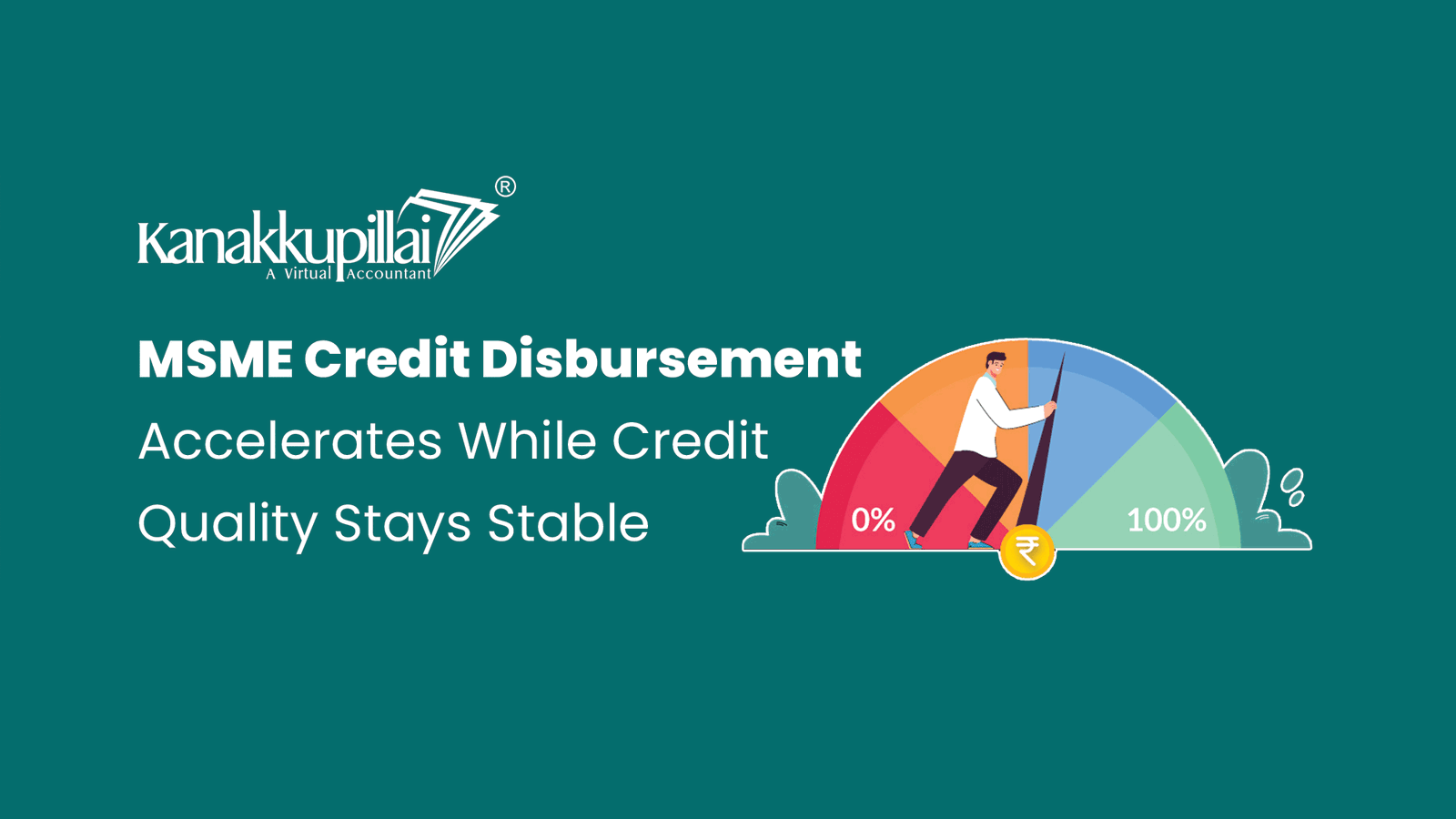 MSME Credit Disbursement Accelerates While Credit Quality Remains Stable
MSME Credit Disbursement Accelerates While Credit Quality Stays Stable
According to the most recent MSME Pulse report from SIDBI and credit bureau TransUnion CIBIL, the demand for MSME loans, which is measured as the number of commercial credit enquiries, as of Q4 FY22 has grown 1.6 times the pre-pandemic levels which is the Q4 of FY20. This is due to an improvement in overall economic activity following the second wave of the pandemic and an extension of the Emergency Credit Line Guarantee Scheme (ECLGS) scheme. According to the research, the availability of richer credit data and more use of digital lending also helped to sustainably raise loan demand.
In the meanwhile, with rising outstanding balances across lender types, the MSME segment's credit exposure increased to Rs 23.12 lakh crores during Q4 FY22, up from Rs 21.8 lakh crore in Q4 of FY21 and for Q4 of FY20 it is Rs 20.2 lakh crore.
As of March 2022, the outstanding balance for public sector banks climbed by 6% which amounts to Rs 9 lakh crore, while it increased by 13% for private banks to Rs 9.4 lakh crore. The outstanding amount for non-banking financial organisations (NBFCs) grew 7% to Rs 2.7 lakh crore.
In terms of disbursement, lenders' credit to MSMEs rose by almost 43% in Q4 FY22 compared to the same quarter previous year. MSMEs' expenditures for all three sectors had nearly increased in the fourth quarter of FY22 compared to the pre-Covid phase (Q4 FY20). Rs 8 lakh crore and above Rs 10 lakh crore in total were disbursed during the following FY21 and FY22, respectively. Disbursements in the micro, small, and medium segments rose YoY by 19%, 33%, and 38%, respectively, from FY21 to FY22, according to the research.In terms of lenders, public sector and private bank disbursements grew year over year by 5% and 14%, respectively, while NBFC disbursements decreased by a negative 16% in Q4 FY22.
Demand and supply for credit remained robust
According to a report study, the demand for MSME loans has been steadily rising since the second wave of the pandemic, and it is currently clocking in at about 1.6 times that of the pre-COVID era. Due to increase in business and economic activity over last year, there has been a rise in commercial credit enquiries. Inquiries at Public Sector Banks (PSBs) have increased by 1.6X while those at Private Sector Banks (PVTs) have increased by 1.7X during the pre-COVID phase. In the first quarter of FY22, Non-Banking Financial Companies (NBFCs) shown recovery patterns in the wake of the second pandemic wave. Inquiries for NBFCs increased by 1.4X as compared to the pre-COVID phase.
Insights on loan demand and supply from this edition of MSME Pulse validate that timely liquidity infusion through the ECLGS has reinforced the MSME sector towards revival, was stated by Mr. Sivasubramanian Raman, Chairman and Managing Director, SIDBI, in a response given to the study's results. The ECLGS was effectively implemented by lenders, and they promptly supported all the MSME segments. MSMEs may quickly scale up business growth with this injection.
Rajesh Kumar, managing director and chief executive officer of TransUnion CIBIL, added: "The growth in MSME credit demand across categories bodes well for economic rebound. Lenders may expand their portfolios while promoting financial inclusion and GDP development by deftly meeting this demand.By enabling quicker and more seamless triangulation of many sources of information to produce an orthogonal perspective of MSMEs, the revival may be further reinforced. The foundation needed for expanding sustainable and long-term expansion of India's MSME sector may be built with a strengthened information infrastructure that offers an enhanced picture of MSMEs.
(85)