You ought to be tremendously blessed to find a compatible boss to work with – Right? Wrong!!
In all my corporate experience, I always wondered – though I worked really really hard, yet could never become the boss's favorite. The good rewards and chunky performance bonus hikes somehow always found a convenient route; straight from my boss's cabin to the 'Oh so goody goody' bum chums in our teams. Though my workstation was way closer to the boss's cabin, still like pre-programmed missiles, the incentives packets knew straight where to head to; ignoring my very existence on the work floor.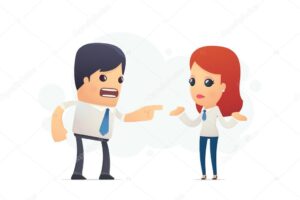 From working late nights to additional team/leadership initiatives; I don't remember not juggling them all with a thorough professional's ease. Still something somewhere was amiss. And it troubled me with each performance appraisal passing by. Things need to change – working like an ass and expecting the management folks including my boss to notice my hard work was definitely not working.
I spoke to lot of peers, friends and ex-batch mates who were working with other companies and came to this conclusion – Hard work contributes only 15 maximum 20 percent to achieving success in modern day workplaces. You need not be a rocket scientist to figure out that there's fierce competition out there. No skill, no employee is indispensable. So, what goes into ensuring that you carve out a niche in your Boss's mind.
I hereby present my synopsis gathered after talking to industry experts plus my own experiments at work-
1) Work Smart –
If you are already in a high visibility role in your team, then you have hit the jackpot! Wondering what is a high visibility role? Let me fill you in – These are the work areas which attract a lot of traction & attention from the management and your boss needs a dependable resource to fall back upon. After all the data/decks/ dashboards/ presentation etc. shared with the management for these work areas; it is your Boss's neck on the line.
The more consistent & accurate you are with your delivery of these – the more you have your Boss's goodwill. Because you make him look good! However remember – the key here is Consistency & Accuracy. You cannot make errors! Cos inaccurate/erroneous information to management will harm your boss's reputation, the consequence of which you definitely don't want to face.
If you are not in a lucrative role like such yet – figure out which work roles occupy your Boss's attention/ engagement; undergo appropriate training & learn the requisite skills and communicate interest in role change, of course when the time is right!
2) Maintain Integrity & high discipline-
From managing punctuality w.r.t office hours to actively contributing in team meetings – let your Boss know that you are in it to help him/her win it. Exude passion and commitment towards your work and offer initiatives which can help the entire team progress forward. '
Steer clear of any gossip/controversies at work and ensure you exhibit exemplary work ethics. These are all very subtle messages you will send out to your higher – ups and sooner or later – they will land you an unspoken yet a commendable authority in your team.
3) Don't steal other's thunder-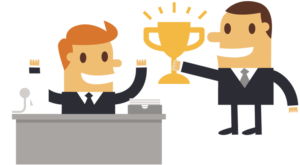 Everyone is working towards a bigger goal either personal or professional; well at least most employees. There are moments when someone in your team does exceptionally well and is a genuine co-worker. Herd mentality is to get stuck in the gossip grind on fault finding or mentally distancing these people from your liking space. Do not make that mistake ever!
We as human beings interact with each other at many levels beyond the physical realm. You may not express your jealous thoughts & emotions out loud to the person, but they won't skip the vibes you exude. Just because they did something well and got applauded – doesn't mean that you or others cannot. Remember there is too much abundance available in the universe – even that of opportunities to show your mettle. Be a team player, congratulate them. Find out more how they managed to accomplish what they did, see if you can learn a thing or two from them and genuinely wish them well.
4) Keep it light cool –
Workspace doesn't have to be grim and tense. Loosen up, bring in some humor. Have fun with your team including your boss. Be professional & focused when under high crisis situations, but be chill & playful when things are relatively relaxed. You can do your bit to motivate your colleagues even during crisis situations by suggesting a team outing or a simple team snack.
Let your boss know that you are slick and can breee your way through any situation at work with confidence and poise. And lastly remember the all time adage – "Marriages are made in heaven but a good Boss- Subordinate relationship can be handcrafted and Kanakkupillai team genuinely believes that YOU CAN HANDCRAFT IT TOO"!!
So Here's wishing you All the very Best!
The Kanakkupillai team will be more than happy to receive your thoughts on the above read.
Or simply help you with a related situation that you may deem fit to share with us.
Leave a reply below or write into us at support@kanakkupillai.com
Until then Keep Smiling & Keep Trending!!