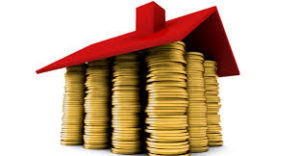 Income from House Property
House property
 : House property consists of any building or land appurtenant thereto of which the assessee is the owner. The appurtenant lands may be in the form of a courtyard or compound forming part of the building. But such land is to be distinguished from an open plot of land, which is not charged under this head but under the head "Income from Other sources" or "Business Income", as the case may be. Besides, "house property" includes flats, shops, office space, factory sheds, agricultural land and farm houses. Further, house property includes all type of house properties, i.e., residential houses, godowns, cinema building, workshop building, hotel building, etc
Conditions for Charging Tax on Income from House Property
Income from house property is taxable in the hands of its legal owner in whose name the property stands. "Owner" for this purpose means a person who can exercise the rights of the owner not on behalf of the owner but in his own right. A person entitled to receive income from a property and
home loans in India
is to be treated as its owner, even if no registered document is executed in his name.
The following three conditions must be satisfied before the income of the property can be taxed under the head "Income from House Property":  The property must consist of buildings and lands appurtenant thereto;
The assessee must be the owner of such house property;
The property may be used for any purpose, but it should not be used by the owner for
The purpose of any business or profession carried on by him, the profit of which is chargeable to tax. If the property is used for own business or profession, it shall not be chargeable to tax. Ownership includes both free-hold and lease-hold rights and also includes deemed ownership
Allowable Deductions
Standard Deduction: The assessee shall be allowed a standard deduction of a sum equal to 30% of the net annual value.
Interest on Borrowed Capital : Where the property has been acquired, constructed, repaired, renewed or reconstructed with borrowed capital, the amount of any interest payable on such capital is allowed as a deduction.
Municipal taxes paid
Reach kanakkupillai to Register Your Business at Low Cost!
Email: support@kanakkupillai.com | Phone: +91 7305 345 345 –FREE Consultation for All States in India.
Don't hesitate to call us/Email us, We are more than happy to help you out!

(46)