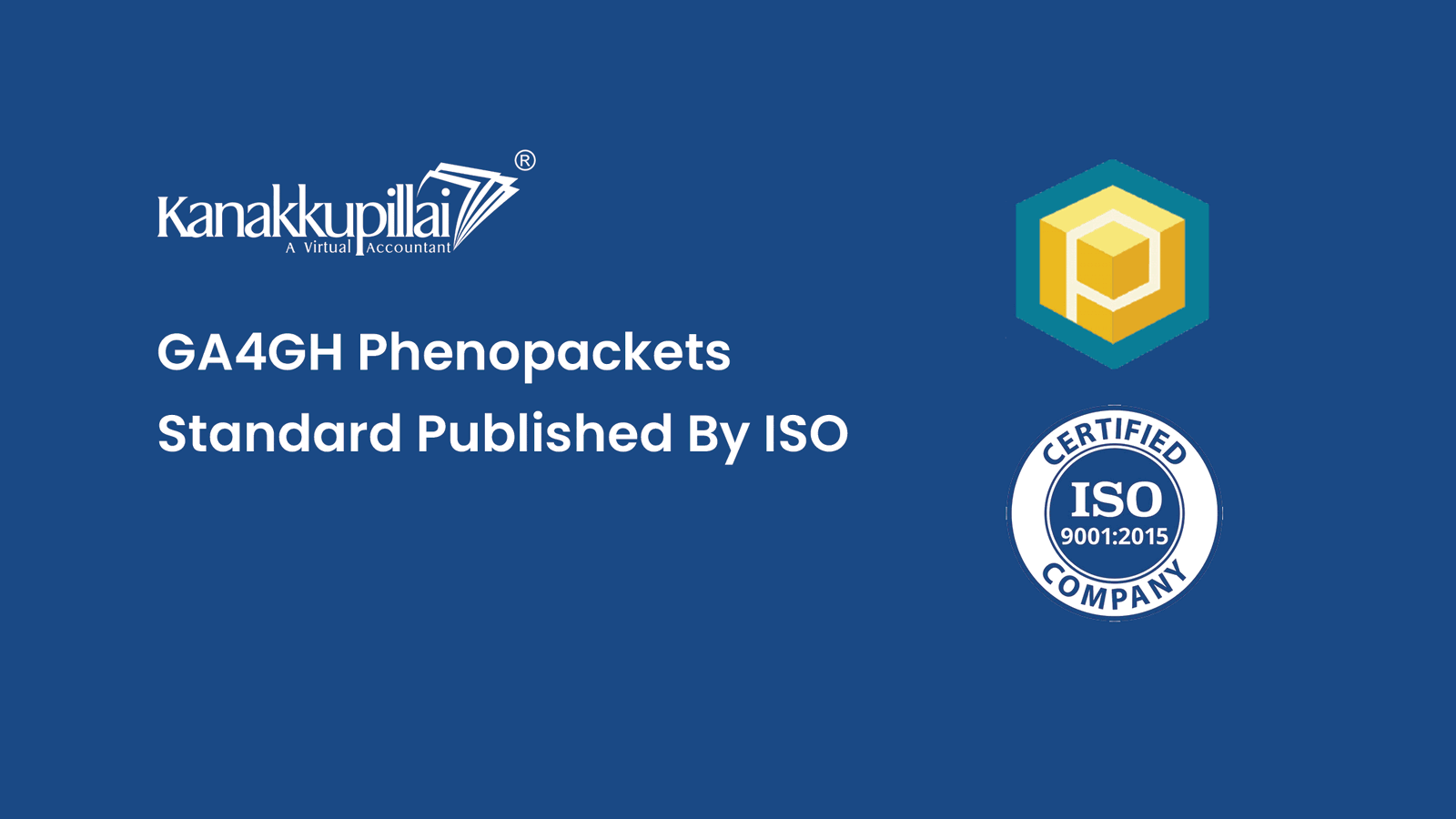 GA4GH Phenopackets Standard Published By ISO
Phenopackets, a standard created initially by the Global Alliance for Genomics and Health (GA4GH) and promoted at ISO under the Canadian Mirror Committee to ISO/TC215/SC1 Genomics informatics, with support from the Standards Council of Canada, has been published by the International Organization for Standardization (ISO).
According to a news release from Melissa Haendel, a lecturer at the University of Colorado, "we finally have the very first standard for phenotypic data that is available worldwide." Haendel, a contributor to GA4GH, came up with the Phenopacket concept eight years ago.Haendel continued, "Having this ISO standard will encourage software developers, infrastructure developers, and healthcare systems to consider Phenopackets as a method for sharing patient-level information — securely and in a deidentified way — that can be useful for everything from rare to infectious diseases, and addressing many types of public health questions.
On July 6, 2022, the standard "ISO 4454 Genomics informatics — Phenopackets: A format for phenotypic data interchange" was released.Thanks to the initiative of GA4GH and the assistance of Canada's National Member Body, the Standards Council of Canada (SCC), and its Innovation Initiative, phenopackets made their debut at ISO.
Provenance of phenopackets
A "Phenopacket" is a data packet, usually a file, that is readable by both people and machines. It describes the phenotype of a person.
The GA4GH adopted the standard in October 2019. Haendel anticipated that phenopackets would aid in more accurate phenotype characterization at the time: What's missing? How are these attributes related to family phenotype, genetic data, etc.? Phenotypes were first seen when, and how did they alter through time and in response to treatment? She thought that phenopackets would make it easier to gather more anonymized phenotypic data from many websites and run queries against them.
The objective is to organise and structure the data. You will respond, "Well I don't know what it is! If someone hands you a sheet of paper with a lot of scrawled things and says, "Do research with that,"'" You must read it, comprehend it, extract all the information, and mentally organise it. And that takes time," said Julius Jacobsen, a bioinformatics software engineer and co-leader of the GA4GH team working on phenopackets at Queen Mary University of London.
"However, like a blank form, the Phenopacket gives a sense of how all the pieces go together. Just by filling out pre-existing forms, someone may provide you with a good piece of organised information that anyone can comprehend, according to Jacobsen.
Drive from Canada Brings Phenopackets to ISO
The newly created ISO Genomics Informatics subcommittee convened in South Korea a few months following the 2019 GA4GH approval. Phenopackets was one of the organization's initial standards to be created, and it was updated by GA4GH contributors in collaboration with the group. (Phenopackets v2 was authorised in February and then adopted for the ISO standard.)
With the assistance of SCC, Lindsay Smith, manager of the GA4GH Work Stream and headquartered at the Ontario Institute for Cancer Research in Toronto, worked with the Canadian Mirror Committee to ISO/TC215/SC1 to formally submit phenopackets.
SCC assists inventors in commercialising innovations and supports their involvement on national and international standards committees for the benefit of economic growth and the health and safety of Canadians through initiatives like its Innovation Initiative.
In the same press announcement, Chantal Guay, CEO of SCC, stated that "finding solutions to develop health technology has been a major area of focus for the Innovation Initiative." "Creating an ISO standard is essential to fostering shared health information globally and matching viewpoints on a global scale."
Phenopackets were guaranteed to function in many healthcare systems thanks to several assessments by ISO specialists in Japan, India, Canada, the U.S., and Korea.
Changing Common Illnesses
"It seems improbable that schizophrenia, inflammatory bowel disease, asthma, and other complicated disorders are all one illness. But classifying these disorders into categories that respond to certain therapies has proven to be challenging. According to Peter Robinson, a computational biologist at the Jackson Laboratory and co-leader of the GA4GH Phenopackets research team, one problem is that everyone uses their own formats, making it impossible to merge data.
By comparing and clustering patients based on their unique traits, we would be able to better precision treatment for people, he claimed.
The standard could help with uncommon illness research and diagnosis.
People with uncommon diseases are now posting free material on social media platforms that may be organised such that it could be mined for data, such as identifying patients who share the same ailment globally.
With a database of cases that are documented in the Phenopacket format, patient matching would be made simpler.
Many human genetics publications are open to the idea of bribing or forcing writers to submit Phenopackets along with case reports. When a new illness gene is discovered, researchers typically describe 10 people, but none of that data is available at the patient level, according to Robinson.
Patients should have access to a technology that allows them to exchange their data as Phenopackets, according to Haendel.
Robinson, Jacobsen, Haendel, Smith, and colleagues described how Phenopackets enables researchers and clinicians to exchange patient characteristics more effectively and link those data to genomic information in an article that was published in Nature Biotechnology in June (DOI: 10.1038/s41587-022-01357-4).
Standards That Are Connected Enhance Patient Care
The Phenopacket Schema is still freely accessible from GA4GH, but ISO publication greatly expands its audience. Beyond Japanese biobanks, Phenopackets have already been adopted in popular databases like BioSamples. The standard is being considered by national health systems and manufacturers of electronic health records.
Any institution that uses Phenopackets also gains the advantage of being able to quickly connect to other potent clinical and research tools from the GA4GH Genomic Data Toolkit.
There are proposals to include Phenopackets into future versions of standards for exchanging electronic health information, namely Fast Healthcare Interoperability Resources (FHIR) from the Health Level 7 (HL7) group.
Phenopackets was selected as a Vulcan Accelerator project by HL7. Accelerator programmes advance the use of research-ready standards in an effort to enhance the planning, execution, and reporting of clinical studies. To ensure that this schema, which is now an ISO standard, may also be utilised in the context of HL7, a project to describe Phenopackets in the FHIR standard is now under progress, according to Haendel.
The first GA4GH standard released by ISO may be phenopackets, but it won't be the last. A proposed standard for genomic surveillance systems, such as the public health systems that monitor the global spread of Covid-19 variations, is now being reviewed by the ISO Genomics Informatics subcommittee. The specifications notably mention GA4GH standards.
Everyone wins when standards development groups coordinate their efforts.
The advantages of standardisation coordination are best demonstrated by the ISO publishing of Phenopackets. Collaboration across various standards-setting organisations increases the influence of all of our standards. The benefits of precision medicine will reach more patients and their families because to truly global standards, according to Peter Goodhand, CEO of GA4GH.
(16)