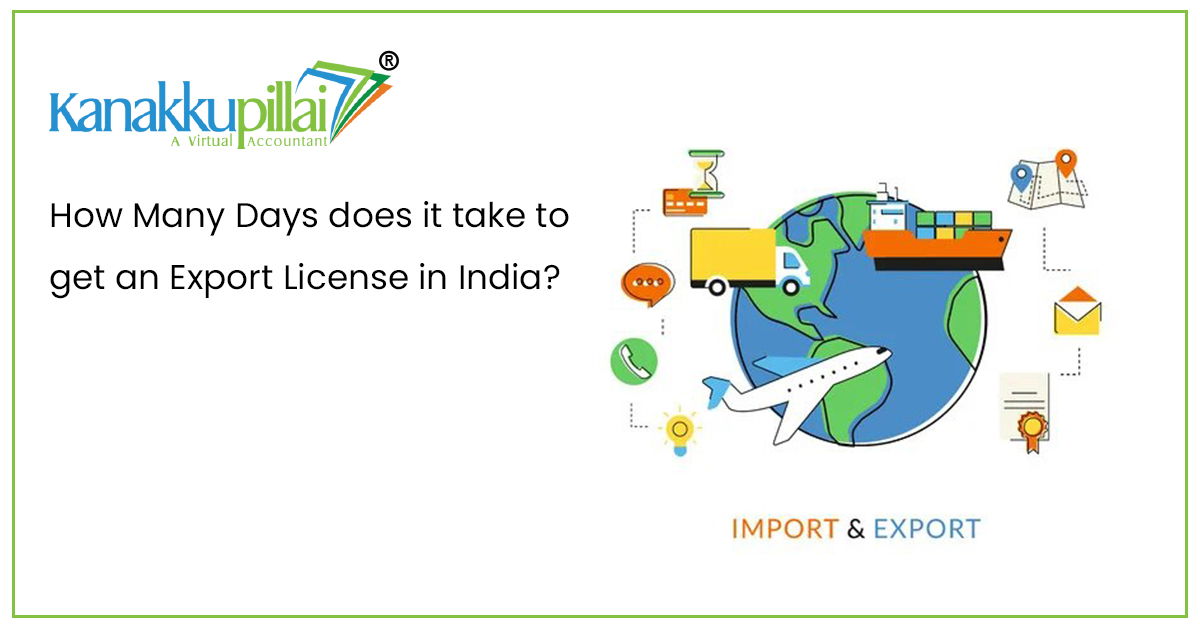 How Many Days does it take to get an Export License in India?
How Many Days does it take to get an Export License in India?
When starting a business in India, along with the arrangement of the necessary funds the entrepreneur will have to comply with various other requirements ranging from the taking of licenses, permissions and various other elements which would allow them operate within the country.
For an entrepreneur who is looking to start an export and import business, he should take an export import license from the Government of the country. And with an approved license, a unique 10-digit IEC or Import-Export Code which is issued by the DGFT or the Directorate General of Foreign Trade, which is a part of Ministry of Commerce and Industry.
For getting an Import Export License, the user should choose the product which is to be exported as the IEC will be provided on the basis of the category of the product which will be exported.
And then a name for the company should be decided and this should be ending with the word Exports. The company should also be registered under relevant statute after which online application for IEC can be made on the payment of a prescribed amount of fees. After completion of this the entrepreneur should also register the company with the EDC which means the nearest airport or seaport. The relevant documents should also be made ready by the entity for completing the registration and obtaining the license for enabling export.
The details are provided correctly and all documents are furnished as required, it would only take from a minimum of 3 days to a maximum of 1 week for obtaining or the issuance of the license enabling the export by the entity. And this shall be issued by the DGFT which would enable the entity conduct seamless exporting.
Some of the top performing export industries in India includes the machinery and computers, gems and precious metals, organic chemicals, cotton, iron and steel and the clothing and accessories industry.

(16)