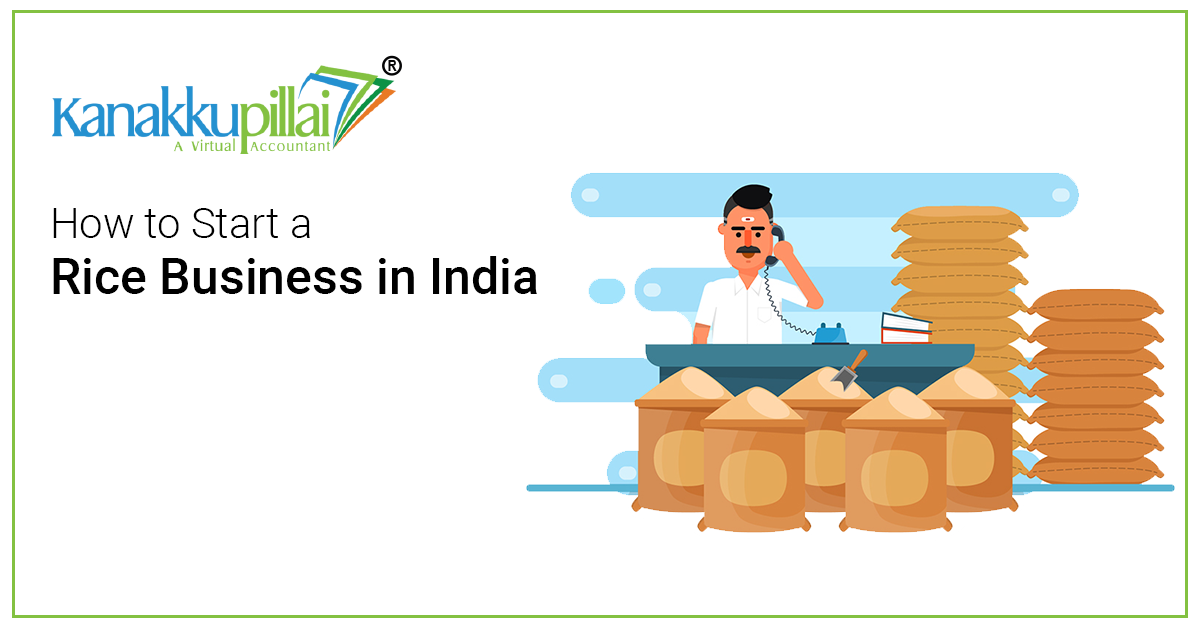 How to Start a Rice Business in India – Kanakkupillai
How to Start a Rice Business in India
Succeeding with a Rice Business In India: Rice is the staple food of several Asian countries. Suffice to say rice business is very common in these countries.
Of course, in any kind of business feasibility study or the planning stage is always the first step to take. Ask yourself what kind of rice business you want: rice farming business, rice dealership business, rice mill business, and wholesale or retail rice selling business.
With the rice farming business, obviously, you will need a large parcel of land. You will need an excellent irrigation system, the best seeds, the best fertilizers, the most effective pesticides, harvesters, seeders, and tractors for plowing the land. These are just the basic necessities of this kind of rice business for you to be able to start and eventually and hopefully sell after the harvest season.
The rice mill business is also a good rice business. You will need a huge barn or storage area for the product that will be milled and that has been milled. You will also need to invest in a rice milling machine. Proper maintenance of the rice milling machine is very important in this kind of business.
Different Types of Rice and Their Uses
There are a variety of factors involved in choosing what rice will best suit your establishment's needs. Take a look at these types of rice to determine which flavor profile, color, length, and texture will work best for you
Arborio
Basmati
Brown
Jasmine
White
Arborio:
Arborio rice is a medium grain rice that is wider in size and has a characteristic white dot at the center of the grain.
Basmati:
When cooked, basmati rice grains are long, dry, and separate. They impart a pleasant, nutty aroma and flavor in any dish.
Brown:
Brown rice grains have a chewy texture when cooked. They impart a pleasant, slightly nutty flavor in any dish. The nutritious bran layers are left on brown rice so it can retain its natural goodness and tan color.
Jasmine:
Cultivated in Thailand, jasmine rice will bring an exotic flair and flavorful accent to any dish. It develops a pleasant jasmine aroma while it is cooking.
White:
Due to the starch composition of white long grain rice, it has a slightly sticky consistency that's useful in stuffing, casseroles, and stir-fry dishes.
Related Topic:
100% success rate Business ideas that can be started with 1 lakh in 2021
Procedure to Start a Rice Business in India
Rice mill business is one of the best options to get the maximum out of it. In most of the manufacturing opportunities established by the milling business is definitely cost intensive and profitable. And the profit that you get from the rice mill business is relative. The modern rice mill project cost is quite high.
You have consumers who buy in great numbers and food establishments who order in bulk. Thus, becoming a rice dealer or retailer can net you good profits because of its daily demand. And with a low starting capital of about P80,000 to P120,000 and it's also an affordable business to start as well.
Step 1: Register a Company
Let's try and understand the types of business entity structure available in India. Below is the list of some of them:
Step2: Udyog Aadhaar MSME Registrations:
Micro Small and Medium Enterprises are classified into three different types, which are mentioned below:
Micro Enterprises – In case a business sets 25 lacs rupees in a specific business in the manufacturing sector comes under Micro Enterprises.
Small Enterprises – Such industries are identify incase the investment is more than 25 lakhs and below 5 crores comes under the manufacturing sector also incase the industry spends more than 10 lakhs and less than 2 crores under the services sector comes under Small Enterprises.
Medium Enterprises – Such industries has investment more than 5 crores and below 10 crores falls under the manufacturing sector and in case of more than 2 crores and less than 5 crores under trade type services sector comes under Small Enterprises.
Step 3 – Factory License:
Transfer/handover of goods and services from one entity or person to another in exchange for money is known as Trade. Manufacturing of a product in a prescribed manner is called manufacturing.
Step 4 – NOC from pollution department:
Apply for 'consent to operate' and 'consent to establish' from the Pollution Control Board Acts 1958: Apply for the Rice-Milling Industry (Regulation) Act, 1958.
Step 5 – PFA and ESIC Registration:
If your rice mill plant has employees then you need to get PFA and ESIC registration for the employees according to labor law.
Step 6 – FSSAI License:
Rice mill plant is under food industry. You need to apply for FSSAI license. It is one of the necessary condition after registering business entity is to obtain Government License / Permits. In case you are into food industry e.g hawker, itinerant vendor, temporary stall holder; food distributor in any religious or social gathering events except a caterer, or by any way related to manufacturing, transportation
Step 7 – GST Registration:
Obtain GST registration which is compulsory for every business after GST rule is applied. Making it very easy to do business in India and make interstate sales without restrictions
Limited compliance
Higher exemptions for new businesses under composition scheme
Less tax liability
Financial Inclusion in the long run
Boost country economy thereby increasing opportunities for startups
Related Topic:
Top 13 Reasons to Start Your Own Business in 2022
(2386)