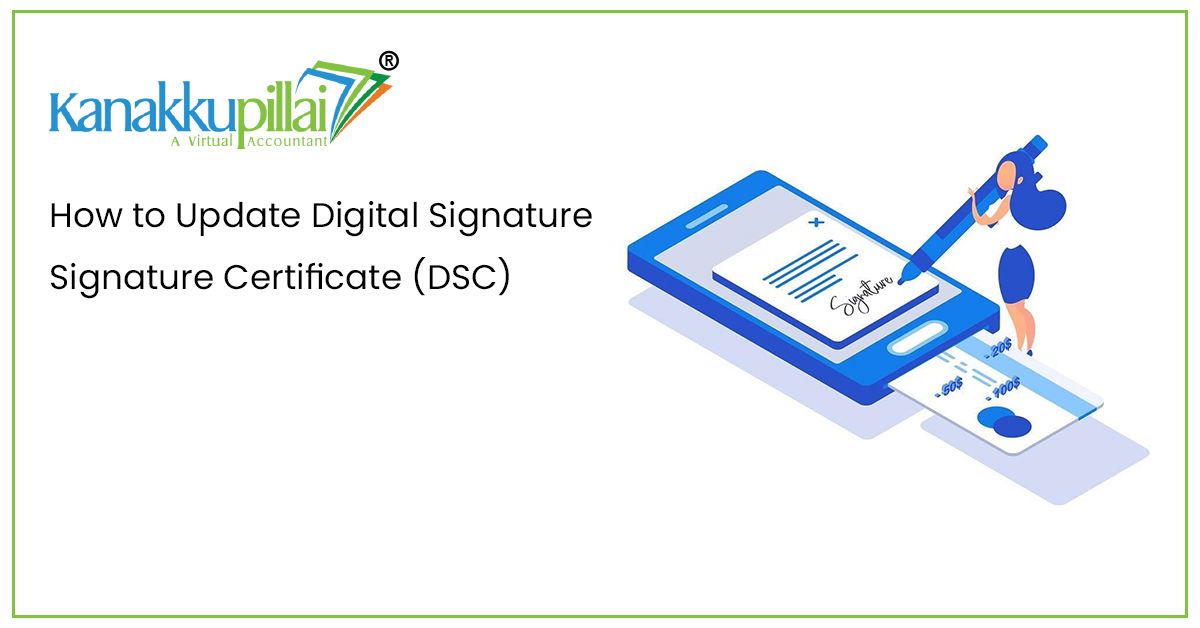 How to Update Digital Signature Signature Certificate (DSC)
How to Update Digital Signature Signature Certificate (DSC)
Digital Signature Certificate or the DSC is a digitally secured key that is utilized for validating the identity and authenticity of the person who is signing the document. It is basically issued by a Certifying Authority which is recognized by the government of India. It holds the details about the name of the person, country to which the person belongs, email, address, pin code, and also the name of the authority which issues the certificate and also the date on which the certificate was issued.
Different Classes of DSC
There are basically three types of certificates under DSC
Class 1:
This is given to an individual or a company for verifying the email ID as well as the username.
Class 2:
This is provided to authorized signatories or director of companies, or LLPs, Government Departments, etc. as the same is required for filing the forms with ROC or the Registrar of Companies.
Class 3:
This is the DSC that permits the user to participate online, in bidding, and in e-auction. For taking this DSC the person should be physically present with the registration authority and also prove the personal identity.
Updating DSC on the MCA Portal
For updating the DSC on the MCA Portal, the following steps shall be followed:
Step 1: Access the official portal of MCA or the Ministry of Corporate Affairs and log in to your account. Else, click on the tab named, MCA Services.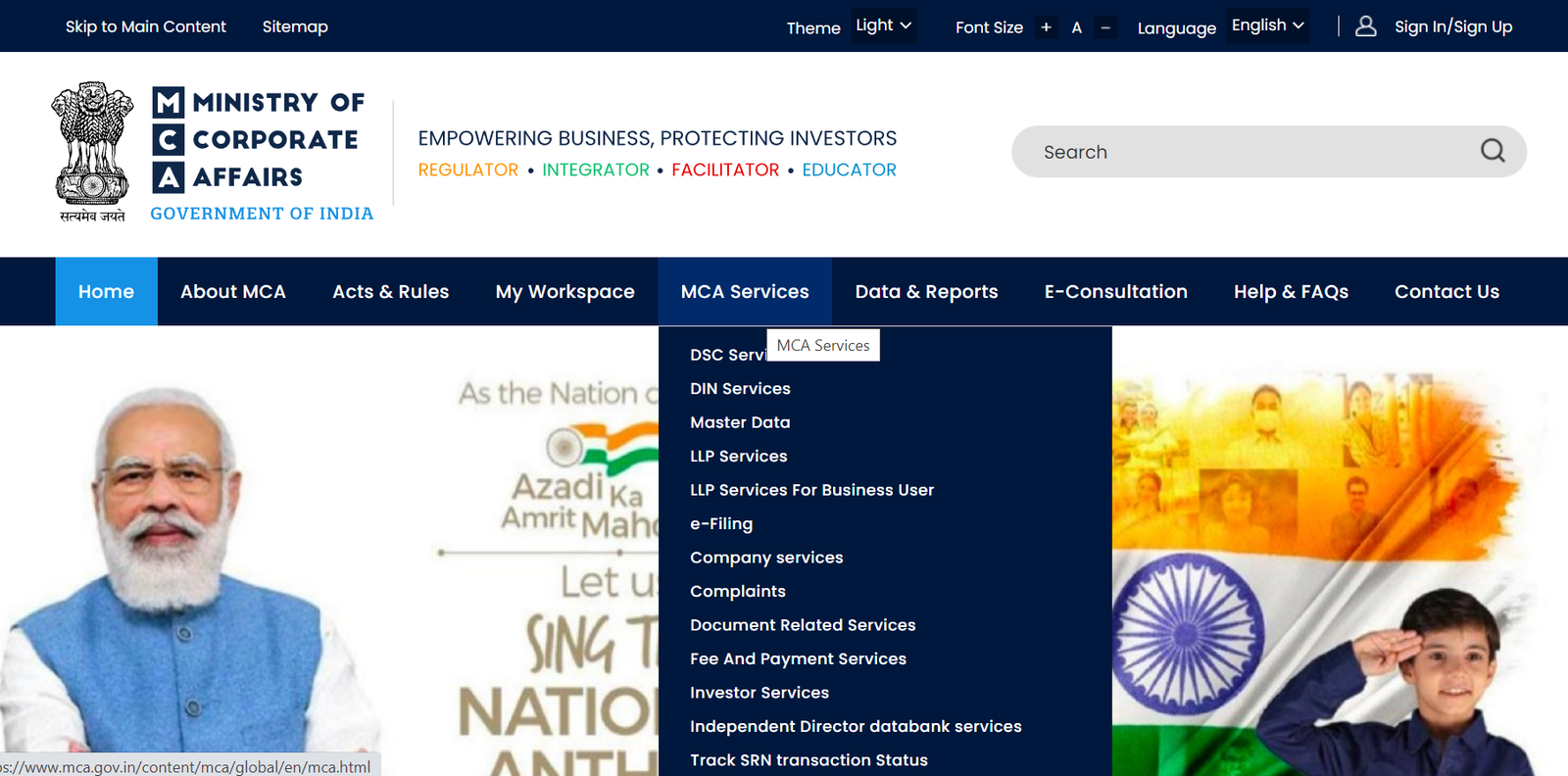 Step 2: Under this tab there will be an option named, DSC Services, click on the same and then choose the option in the next pop-up menu which is Update DSC. The Update DSC option will be provided below the Acquire DSC and Associate DSC options.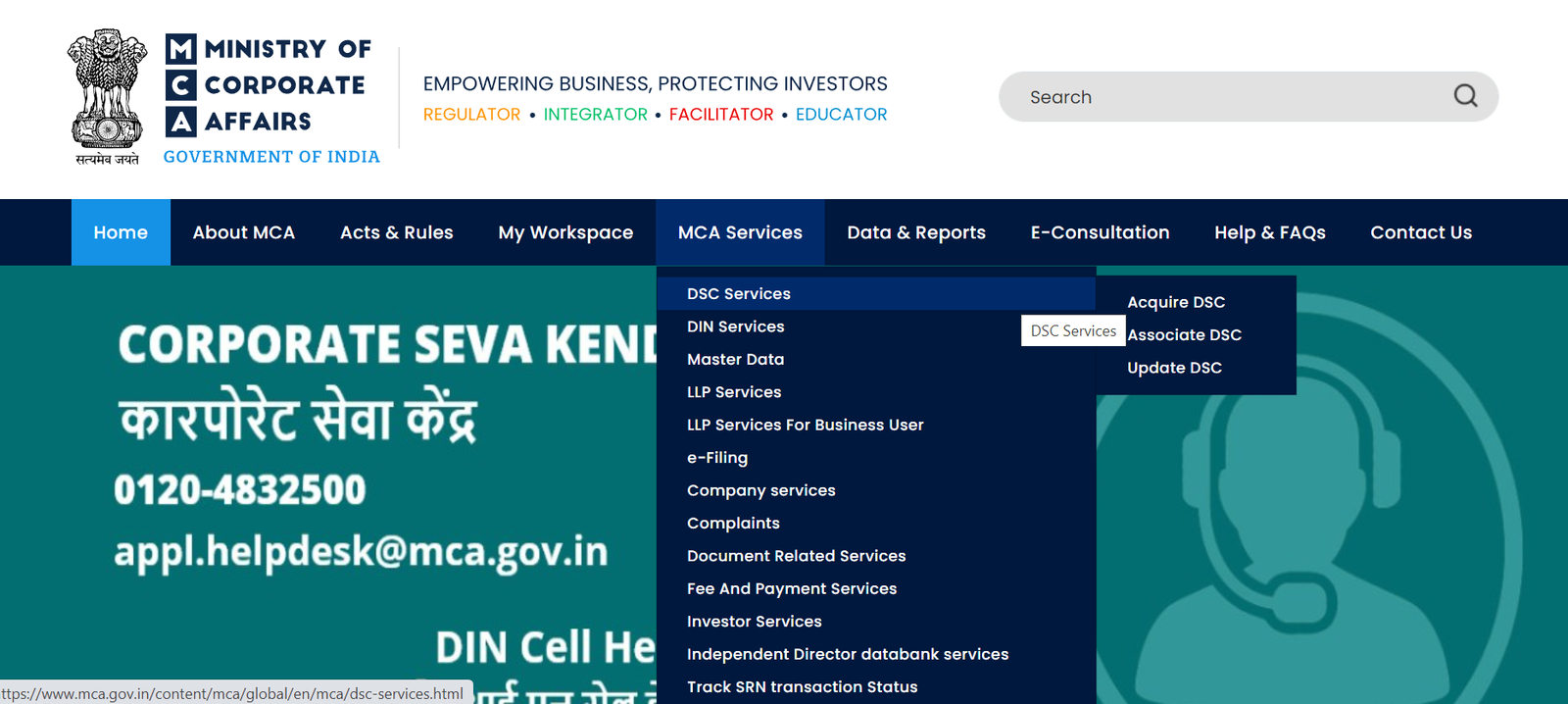 Step 3: It will redirect you to a new page where two new options will be provided namely:
– 'Update DSC for Bank Official/Nodal Administrator'
– 'Update DSC for Business Users'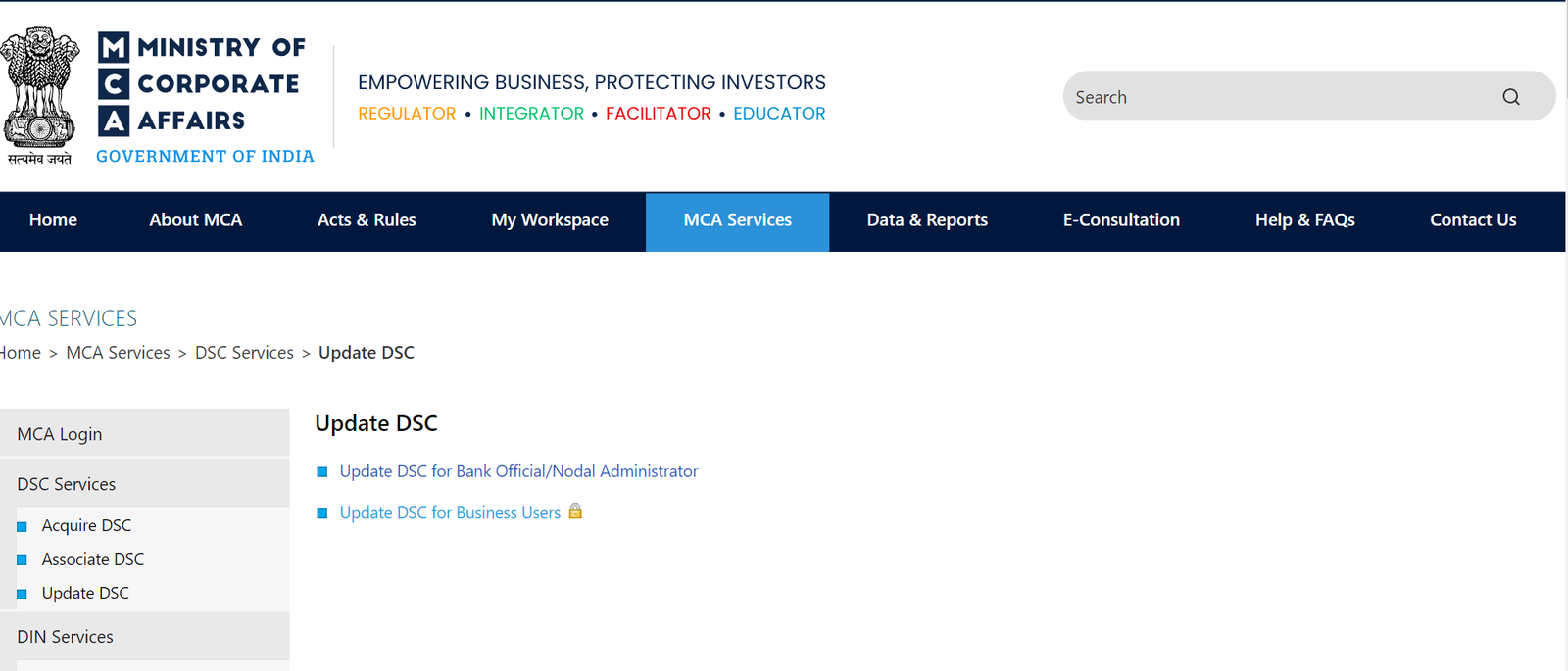 Step 4: Now click on the option namely, 'Update DSC for Business Users', and then a new page will appear as given below, where you have to enter your login credentials and then enter the captcha code given in the box. Once all the information is entered clearly, click on the button named, Sign In.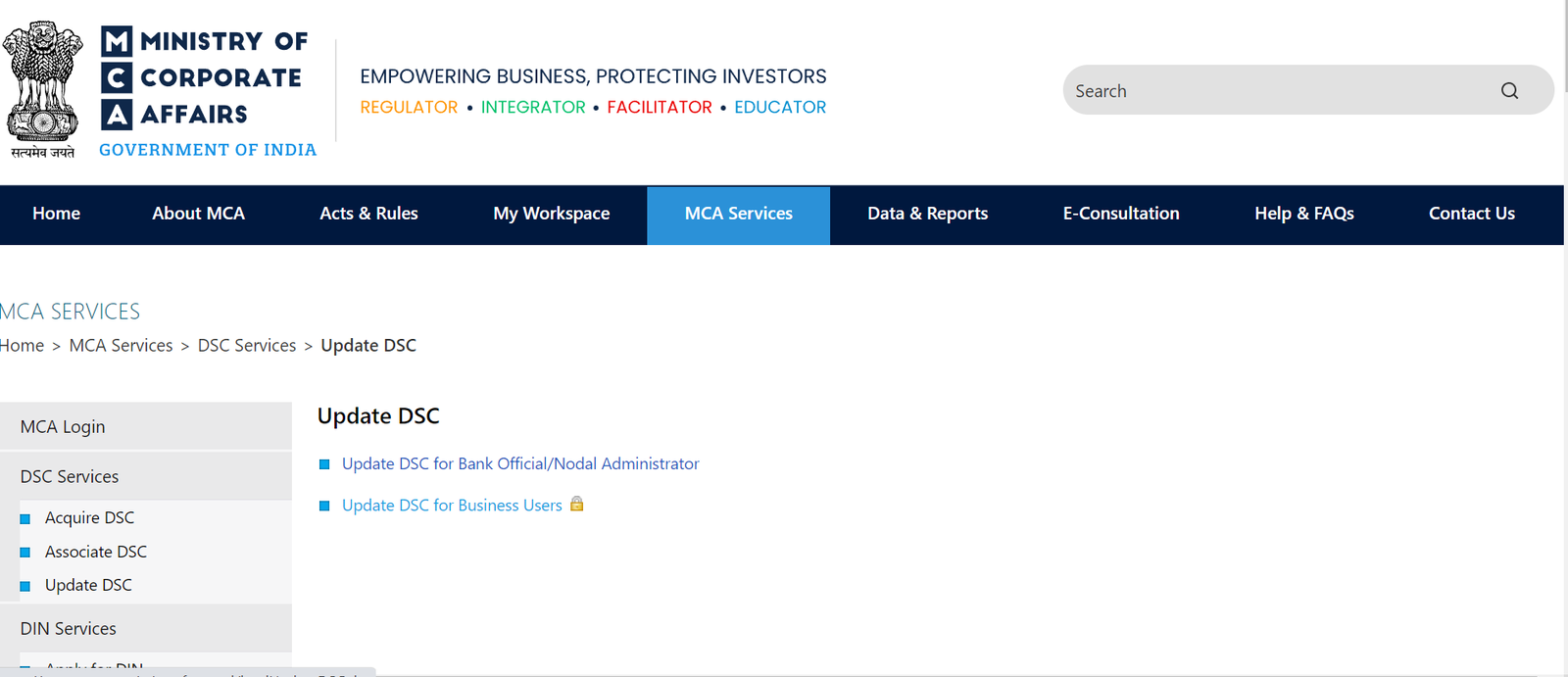 Step 5: Now against the New Digital Certificate appearing on the screen, the DSC should be browsed by clicking on the Select Certificate button on the screen. Browse the DSC as stipulated earlier and update it by uploading the same. Then click on the button named Update.
A message will appear on the screen stating that the DSC has been updated successfully. And if the same is to be done for the bank officials or any external agency the service can be availed without login to the MCA portal.
Thus, it can be concluded that for updating DSC, the user has to log in to the MCA portal account and register the new DSC in the place of the old DSC which would mark the updating of the same.
(57)