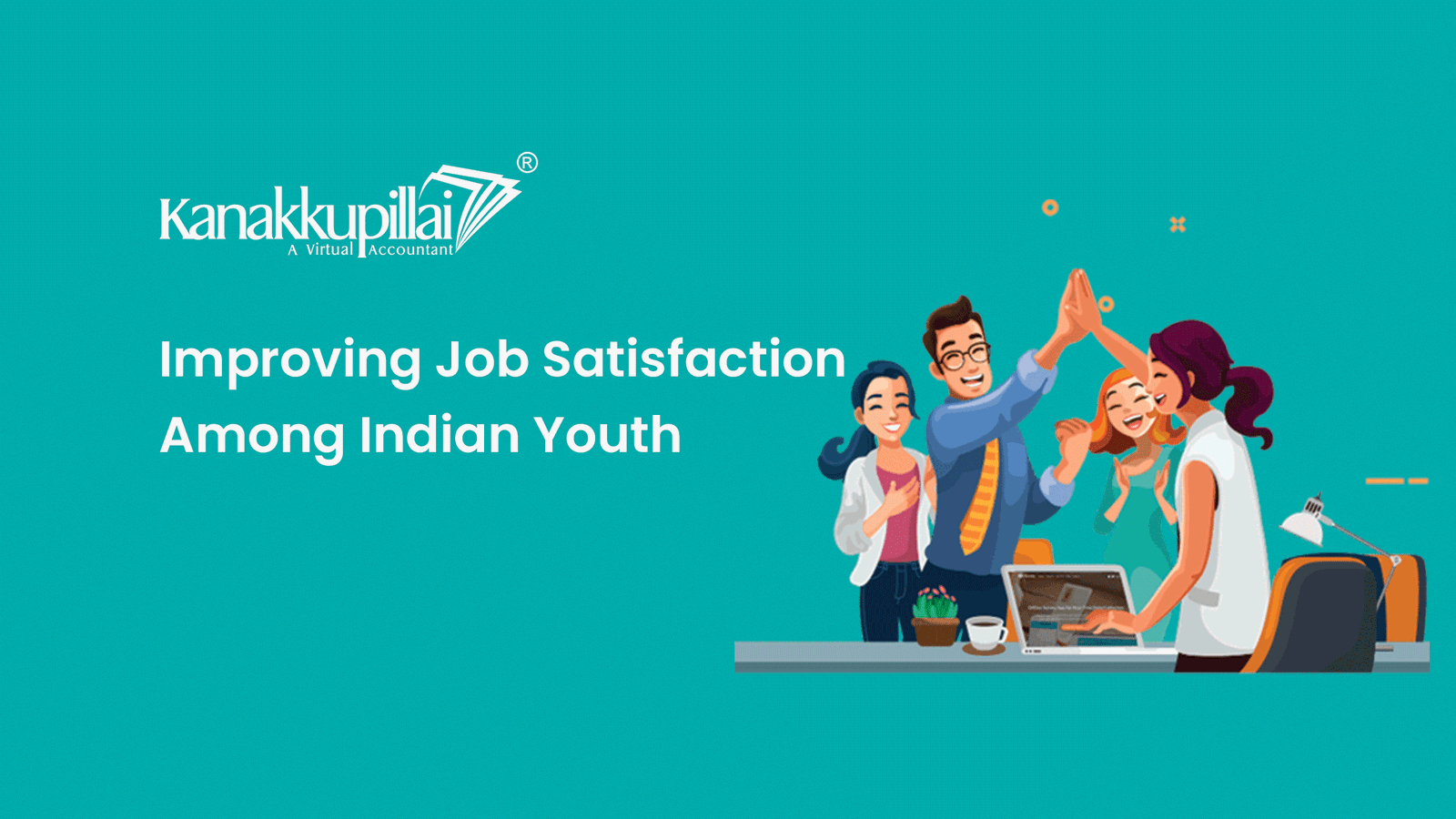 Improving Job Satisfaction Among Indian Youth
Improving Job Satisfaction Among Indian Youth
India is dealing with a changing demographic landscape. It is the world's second most populated country as well as one of the youngest. Over half of the Indian population is under the age of 25, and over 65 percent is under the age of 35. Every year, almost 5 million people join the Indian workforce. India's young population has enormous potential to contribute to the country's riches if properly used.
Because of its large youthful population, India must comprehend the needs, interests, and goals of its youth.According to the Observer Research Foundation and the World Economic Forum's Youth Aspirations in India Survey, youth are disappointed with the availability of adequate work possibilities. As many as 49% of young people believe that number of desired work alternatives is neither excellent nor negative.
This might be due to a mismatch between market supply and demand for talents. In other words, there is a gap between the skills and competencies that kids acquire and those that companies demand. This disparity has both economic and societal implications. India has severe difficulties in terms of unemployment and underemployment. Simultaneously, 92 percent of work is done informally. Because of these fundamental aspects of the Indian economy, job seekers seek employment that would provide them with financial security. People want job security because they are always afraid of losing their jobs.
The fact that half of the respondents to The Youth Aspirations in India Survey prefer a government job reflects this. Furthermore, there is a traditional preference for areas in the hard sciences. People are cautious to pursue new job paths as a result of this. At the same time, labour market outcomes aren't ideal, and young work satisfaction is low. Thirty percent of young people say they are dissatisfied with their jobs.
The labour force may endure dramatic changes when improved technologies become available. As a result, workers must be up-skilled and have the "right" skills. Three things are required to bridge the gap between young skills and labour market realities today and in the future.
First, more money should be put into providing youngsters with trustworthy career advice, mentorship opportunities, and job-search information. While 62 percent of kids say career counselling and mentorship possibilities are somewhat or very accessible, a third say they are not at all accessible.Thirty percent of presently working youngsters say it took them over a year to obtain work. Information asymmetries must be addressed in order to enhance the matching of job searchers with relevant opportunities.
Second, young people require opportunity to try out various professional paths. It's notable that just 8% of young people are now enrolled in an internship. In comparison, 81 percent believe that doing an internship or apprenticeship is vital for getting a career. One of the most significant impediments to adolescents acquiring attractive jobs is a lack of experience. Both the commercial and governmental sectors have a critical role to play in expanding chances for young people to get job experience. This can also assist newcomers to the labour market in recognising their skill potential and making career options that align with their goals.Such programmes can assist young people in finding "meaning" in their future employment and increasing work happiness.
Finally, skill-building efforts must be future-proof. Employees at roughly a third of organisations have an average tenure of less than three years. This highlights the need for widely accessible skill-building programmes aimed at people at all stages of their careers. That is, the education-to-work-to-retirement path is no longer valid. Individuals will now be able to change employment and professional paths several times during their lives. Demand-driven training programmes and initiatives that are attractive to India's striving young must be sponsored and offered by the business sector.76 percent of young people say they are highly interested in pursuing a skills programme, while 77 percent say they have never participated in one. Barriers to involvement must be removed, particularly for India's female young.
A trained workforce is necessary for India, but the 'proper' skilled workforce may act as an elixir for the country, allowing it to channel its demographic power toward development. There is a clear desire to pursue skills programmes, find work, and obtain higher education. This passion for growth, better labour market results, and more work satisfaction among the country's youth must be harnessed.
The Other Side
According to survey conducted by Arcadis, an Amsterdam-based consultancy, India scores poorly in terms of work-life balance. Bengaluru, Chennai, Kolkata, Mumbai, and New Delhi, five of India's largest cities, all scored extremely low, with Mumbai scoring 86 and New Delhi scoring 87 out of a possible 100 cities. Indians worked an average of 2,195 hours a year, compared to 1,473 hours in Hamburg, Germany, making Hamburg one of the top three cities in the world for work-life balance.
When it comes to working conditions in India, it's not all doom and gloom. In reality, India is taking steps to assist its people in achieving work-life balance.
India is one of the top five countries in the world when it comes to providing paternity leave to its citizens. Furthermore, maternity leave can be extended for up to six months (in the U.S. new mothers are guaranteed up to 12 weeks of unpaid maternity leave). India is attempting to make things easy for its working parents in this regard.
However, it is insufficient.Even though India has the world's fastest growing big economy, an extra 300 million people are expected to live in its already overcrowded cities by 2050.This would put further burden on India's already strained metropolitan infrastructure.With jokes about enabling Indian workers to work from traffic, it's evident that something needs to be done to relieve some of the difficulties that Indian workers face.
Flexible employment alternatives might be one way to achieve this. Offering workplace flexibility will considerably lessen, if not eliminate, the congestion that Indian workers encounter on a daily basis. Working moms (and fathers) would benefit from flexible jobs since they would no longer have to commute to work and would be able to care for their families while doing so.Working parents in India may already take advantage of paternity leave and a substantial maternity leave package.Now is the time to lift the ante and offer flexible work choices so that businesses can actually leverage their employees' strengths—rather than forcing them to wait in traffic for a large amount of the day—and finally give them the potential to achieve work-life balance.
Flexibility is the key to getting and retaining the best candidates from the job market. This will also let the company have highly satisfied group of employees in the entity who can help the company grow along with their personal growth. Giving them more opportunities and aids to grow would also help the company grow their asset which cannot be easily imitated by the rivals in the market.
(27)