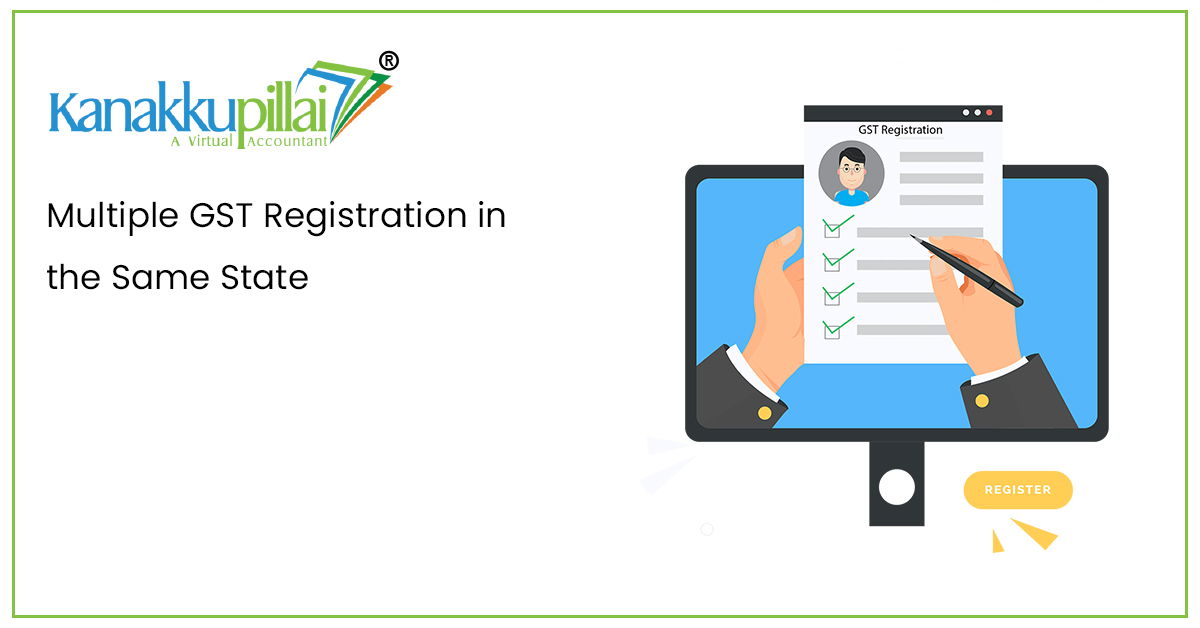 Multiple GST Registration in the Same State
Multiple GST Registration in the Same State
As per the GST Act if a business entity is having multiple verticals of its business or business verticals within a single state or say a Union Territory, then it shall take multiple GST registration for each of these verticals, specific to certain conditions and rules are given there in the Act.
The understanding business vertical, we can say that the same is a distinguishable component of an entity. And it is supplying goods or services or both which are of individual nature or such related goods or services or both, having different risk and returns from those of other business verticals belonging to the same entity. We can say that for obtaining such different registrations under the same PAN within the same state, the business entity should consider the following points pertaining to its business:
– Nature of the goods and services which are being supplied
– Nature of the production process is followed
– The customers (type and class) dealt in by the entity
– Method of distribution adopted by the business
– Nature of the entity registration and the regulatory environment like insurance or banking or such other public utilities.
It shall also be noted that for availing such different registration for the business vertical in the same state, the composition scheme cannot be chosen due to the same reason that there is a business vertical registered already under the same PAN in the same state. But if the other business entities are paying tax or GST under composition scheme then the same shall be granted to the new business vertical also.
Further, any supply or transaction between the business verticals should invoice such transaction and also provide a tax invoice for such supply making the payment of GST also applicable. This will also allow the other one to take the input tax credit of the tax paid by them on such transaction despite the same being within or between the business verticals falling under the same ownership and PAN.
So, we can say that, for obtaining multiple registrations within the same state, a business entity or person should be having business verticals functioning with either all of them opting for a composition scheme or else no one opting for the composition scheme of tax payment.

(37)