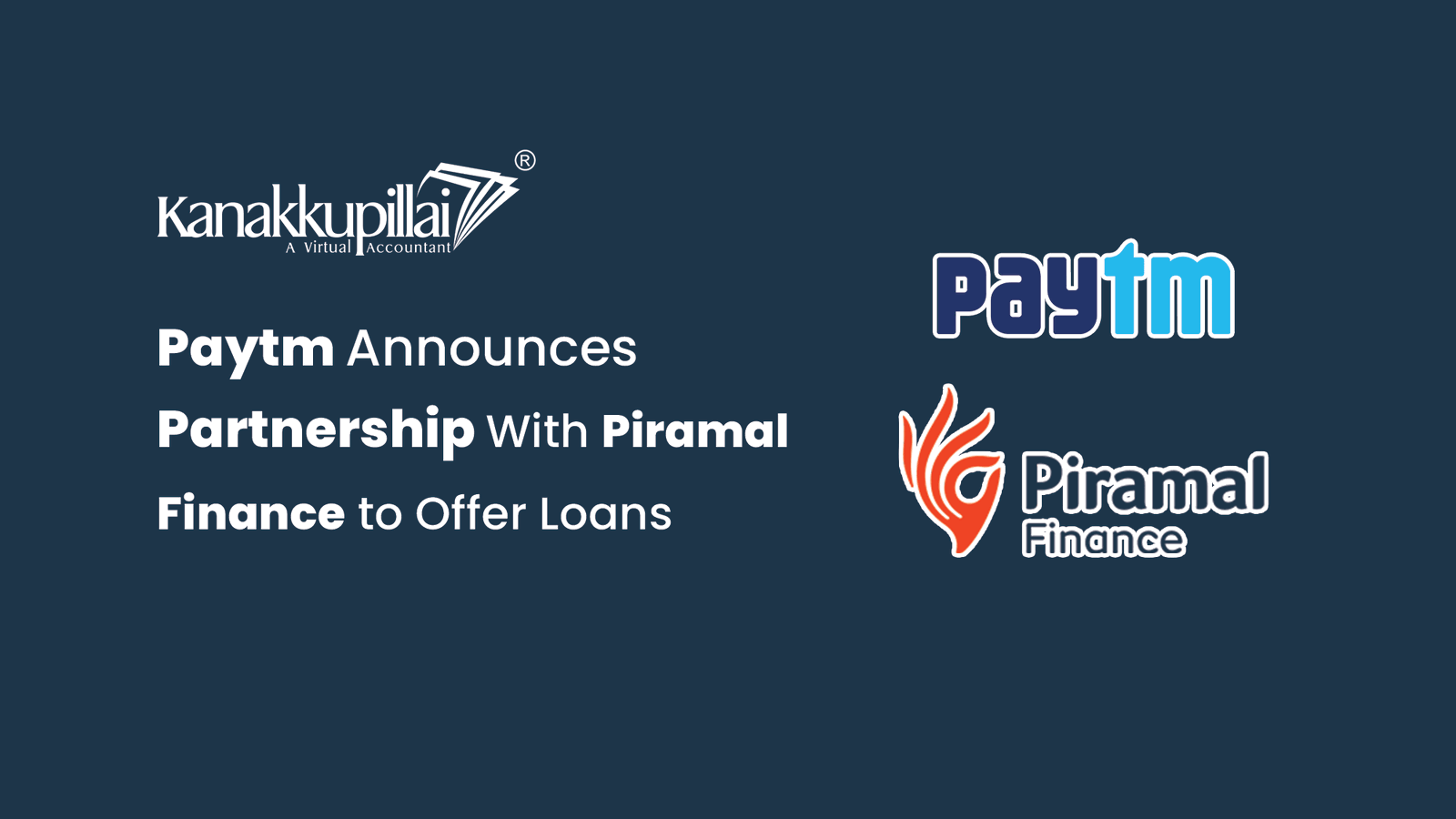 Paytm Partners and Piramal Finance to Offer Loans to Merchants and Small Businesses
Small companies are a million tiny, essential components of any economy's luxury car that keep the engine going, but from the outside, all that is visible are the four tyres (i.e., large firms) that give the vehicle its speed. It has been established those small businesses in India account for 65–75% of innovation. Let's educate ourselves about the importance of small companies to our economy and the challenges they confront.
In a country with an economy the size of India, small businesses make up 95% of all industrial units, and they produce 40% of all industrial production. Once more, small enterprises account for around 45% of all Indian exports. Opportunities for small company are abundant in rural and semi-urban settings. These tiny companies help to lessen the burden of unemployment on the Indian economy. One of their most crucial functions is this one. By crafting rules and providing cheap loan interest rates, the Indian government, like any other economy with a big labour force, encourages the activities of small enterprises to utilise the labour.
Small companies or entities are the second largest employer in our Indian economy right after agriculture. Small firms create the most jobs per dollar of investment in capital when compared to large organisations. They are the second-largest employers in the human resources sector as a result.
Small companies start to appear in rural and semi-urban regions as a result of a local community's understanding of its needs and wants. Small businesses are often headquartered in communities and concentrate on fewer industries.Businesses now have the chance to make use of local resources including labour, raw materials, talent, and demographic potential. Utilizing and mobilising local resources contributes to improving that region's economic situation.
At the perfect moment, a new business opportunity is seized. Small enterprises have an advantage because of their capacity for growth and adaptation in the face of impending change. Small companies also establish a sense of personal contact with their clients and the community they operate in since they are the manufacturer and distributor. Government participation is minimal to non-existent due to its size and financial constraints.
Small, medium-sized, and big businesses all face possibilities and problems. Every line has a history, just as every coin has two sides.
The impact of small business is big in India. And it is important that the economy brush them forward and helps them to flourish. Right from the creation of employment opportunities to the contribution to economy through tax the picture of contribution is big here.
Thousands of MSMEs or the micro, small, and medium-sized firms have been pushed to the brink of failure by COVID-19. The industry has been under a lot of pressure as a result of lockdowns, limitations, a liquidity crisis, and sluggish demand. Small enterprises may only maintain their expectations that the issue will remain well under control as uncertainty looms in the wake of the appearance of new transmissible variations like Omicron. The financially troubled sector will have a difficult time recovering due to decreasing income streams.
The number of MSMEs in India is estimated to be 63 million, and they contribute around 29 percent of the GDP of the nation, according to statistics from the MSME ministry that was published in May 2021. Over 13 million HoReCa which is nothing but the hotels, restaurants, and catering establishments and over 12 million kirana shops make up this unorganised market segment. Such is the sector's involvement in addressing regional inequality, economic inequality, and providing enormous job prospects to nearly 110 million people. According to information released by the Centre for Monitoring Indian Economy, the unemployment rate in November '21 was 7%.
One of the main areas for economic growth is the MSME sector, and supporting this enormous ecosystem of entrepreneurs is essential if the nation is to reach its goal of being a $5 trillion economy by 2025.Numerous small enterprises in India have been completely destroyed as a result of the mini-lockdowns and related restrictions that have been imposed during the second pandemic resurgence. Numerous small businesses that sold clothing, footwear, kitchenware, hardware, and other non-food items, in particular, were reporting zero sales and were forced to close their doors. In addition, the industry has long struggled with challenges related to working capital to maintain appropriate liquidity, licensing procedures, complicated tax laws, and regulatory and compliance requirements.
(24)