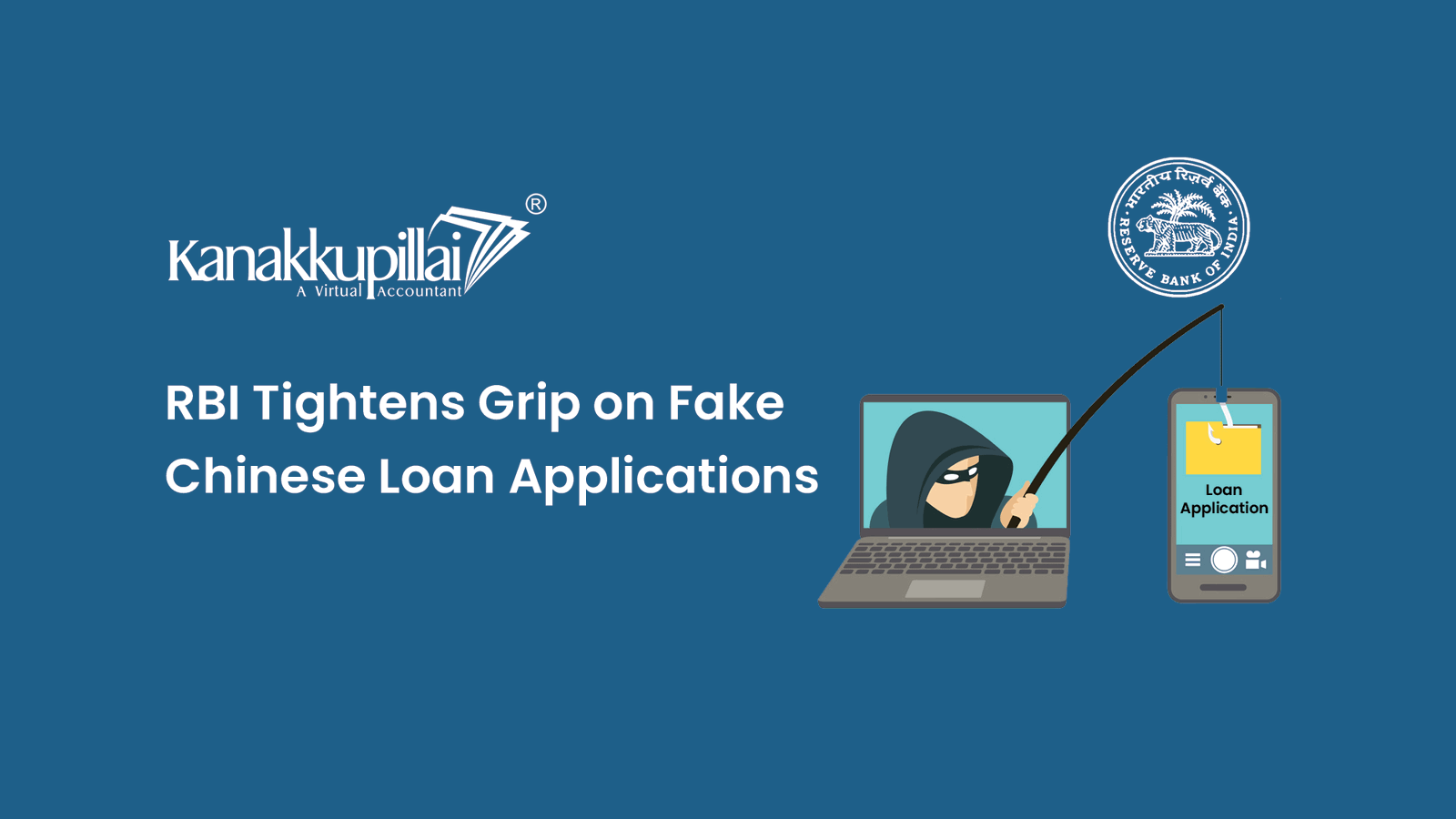 RBI Tightens Grip on Fake Chinese Loan Applications
Chinese digital lending applications were defrauding Indian customers by taking advantage of a regulatory gap during these many years. In order to engage in extensive lending activities, fintech companies developed the Memorandum of Understanding (MoU) route with the already-defunct Indian NBFCs because they were unlikely to obtain a new non-banking financial company (NBFC) licence from the RBI as of the current scenario.
Investigative authorities discovered that several fintech firms had engaged in predatory lending while working together with NBFCs, circumventing the regulatory system. These fintech companies had been offering seven- to thirty-day periods on fast personal loans which attracted many Indian consumers.During the Covid-19 pandemic, a number of digital financing platforms, primarily Chinese apps, popped up, offering rapid loans to the most vulnerable populations—rural people and young people without jobs. They were accused of using aggressive collecting tactics, charging usurious interest rates, and even conducting business unlawfully making it difficult to regulate the same. The fintech companies followed the directives of their handlers in China and Hong Kong, who gained and accumulated substantial sums of money, in deciding how to set interest rates and platform fees, among other things using which the business is operated.
Numerous microlending apps with Chinese ownership began operating in India under dubious circumstances. They mainly draw customers who are under pressure making this a basic operation strategy. The strategy began with a straightforward social media ad encouraging users to download an online loan application in order to access "hassle-free loans in minutes."
After being downloaded, the software would ask for permission to access the victims' contacts, which the business would then use for various forms of blackmail. Exorbitant processing fees and interest rates levied against the borrowers led many members of the lower middle class to fall into debt traps and even drive some of them to commit suicide. To get their debts back, the Chinese racket harassed, threatened, and sometimes extorted  the victims.
Through these apps, fraudsters prey on low-income populations or unsophisticated money managers, where a lesser sum of money is lent. In cases of late payments, the modus operandi typically entails deducting processing fees from the loan along with penalties and at much higher rates of interest are what was stated by the experts. Chinese apps take advantage of legal ambiguities also.
There were numerous Chinese digital instant-loan apps that offered simple loans to Indians, including Timely Cash, Y Cash, Momo, CashBus, Fast Rupee, Robo Cash, Cash Mama, Kissht, and Loan Time. They were able to successfully contact over a million borrowers from the country.
The RBI guidelines stipulated that all fees and charges due to the loan service provider must be paid by the lender, not the borrower, in order to better protect the interests of the consumer. The security and privacy of consumer data will also be the responsibility of banks and non-banks, thus closing the regulatory standards' loophole.
It further stated that automatic credit limit increases should not be allowed or given permission for. The RBI ruled that the borrower must be informed in advance of the cost of digital loans. The Central Bank also provided the government with a list of suggestions, which included, among other things, passing legislation outlawing unregulated lending practises such that the consumers will be protected.
In a previous letter to the RBI, the Indian enforcement agency, the Enforcement Directorate (ED), asked for the licences of NBFCs connected to Chinese loan apps in digital lending to be revoked. It had taken up various First Investigation Reports or FIRs registered in India and also booked lawful cases against more than 300 mobile apps and above 50 NBFCs or Non-Banking Financial Corporations under Prevention of Money Laundering Act (PMLA).
All information pertaining to fintech companies in India must be stored. The Communist Party has acquired control of large Chinese enterprises, though, as TV Mohandas Pai, Chairman of Aarin Capital Partners, has stated that the founders have been pushed out. He also stated that there is a total government control and takeover, and that implies that the way the data resides, what they do, and how they do it are all aspects of espionage, or are they aspects of something we will never know?
The working committee of the RBI discovered 600 unauthorised lending apps in April. Observers noted that there may be even more cases than those that were discovered during the pandemic crisis time.There is evidence to support their regional coordination and connections to other hubs of illegal Chinese activity. The central bank is currently reviewing the "know your customer" (KYC) regulations to identify shortcomings and fill in the gaps as a result of an increase in instances of digital fraud.
Chinese con artists are well renowned for seducing the young unemployed and financially strapped members of the lower classes of society, who are thus easy pickings for gangs and criminal organisations. In many nations, they are operating unlawful fraud activities. Many of these incidents have been discovered, and such illicit activities have grown over time in all of China's neighbouring nations, including Cambodia, Vietnam, and such other smaller countries.
The Nepal police in Kathmandu raided illegal call centres in a recent sweep that was sparked by a number of mid-day stories, and they detained 190 people, including five Chinese nationals and two Indians, for extorting money from Indian borrowers via rapid lending apps.The exploitation of Nepalese by Chinese nationals to carry out cybercrimes against Indians has aroused severe worries among the intelligence authorities in Nepal. Chinese nationals established illegal call centres in Kathmandu and other locations, recruiting locals with attractive compensation and commissions to perform the unsightly task of extorting money from Indians through rude, wrong calls and lewd images.
In fact, Nepal is becoming increasingly concerned about the growing number of Chinese citizens living there and their involvement in criminal operations directed at India. Over 1,500 Chinese nationals have been returned to China by Nepal in the last seven years due to their suspected involvement in illegal activities. 120 Chinese nationals were detained by Nepali officials after they discovered an unlawful contact centre that was connected to mobile loan applications in December 2019.
(89)