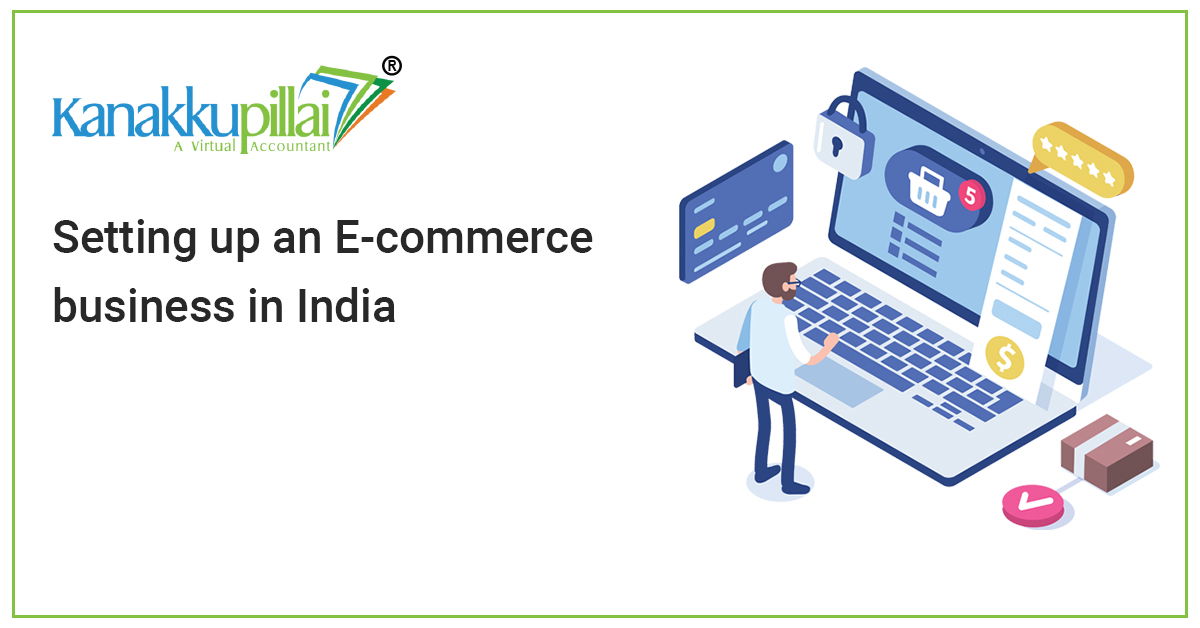 Setting up an E-commerce business in India
Setting up an E-commerce business in India
Business directed over the web is called e-commerce. As of late, m-commerce or versatile trade – business directed through advanced mobile phones has turned out to be exceptionally prevalent. Right now there are two fundamental modes to beginning an e-commerce business, a restrictive e-commerce site or joining a built up market place. There are three main types of e-commerce: business-to-business (websites such as Shopify), business-to-consumer (websites such as Amazon), and consumer-to-consumer (websites such as eBay).
E-commerce has transformed the way business is done in India. The Indian E-commerce market is expected to grow to US$ 111.40 billion by 2025 from US$ 46.2 billion as of 2020. By 2030, it is expected to reach US$ 350 billion.
Starting a successful business is a marathon, not a sprint. It can take 18-24 months for your business to get off the ground. When doing online business, you have to maintain a current account in the name of your
business
. To do this, you need to ensure that your business is a legal entity. To prove this, you get registered with the taxation authorities and also obtain establishment license. It is mandatory if you wish to set up a physical shop and employ people. CST/VAT: These are the basic taxes that you have to pay when selling goods online but, only once your annual turnover crosses 5 lacs.
Every e-Commerce business in India, apart from the North East States, having annual turnover Rs. 20 Lacs will be required applying for GST Registration. GST is PAN based registration. Shops and Establishment Act: You need to get a license under this Act if you wish to have a Payment Gateway.
Step 1: Decide on the perfect
business plan
and model
Step 2: Brand your brand
Step 3: Register your ecommerce business
Step 4: Opening a bank account
Step 5: Build your ecommerce website
Step 6: Payment gateways
Step 7: Logistics
Create your own e-commerce website:
Starting an exclusive e-commerce business requires a web development team, online marketing team and a payment portal for accepting payments. Starting your own e-commerce site is a long term activity and requires a decent measure of interest as far as cash and effort to develop a fruitful business.
Joining an established marketplace:
Joining an e-commerce marketplace as a seller often requires only a bank account and VAT registration, making the process easy and simple. Further, on an e-commerce or m-commerce platform aspects such as technology development, marketing, payment gateway, logistics, etc., are taken care of by the marketplace platform, reducing the workload on the seller. In addition, sellers can often join multiple marketplaces and sell their products, making it the easiest way to start an online or e-commerce business.
Legal Formalities for Starting an E-commerce Business:
Company or LLP Registration
VAT Registration
Bank Account
Payment Gateway
Legal Document
The e-commerce industry is increasing so as to see an enormous development in India smartphones and internet infiltration. With further increment in internet service providers and the dispatch of 3G and 4G services, at reasonable costs – the e-commerce and m-commerce industries are set to record considerably higher development. In this article, you must have read the technique for beginning a fruitful e-commerce business in India. Hope it helps you to open an e-commerce business.

Reach kanakkupillai to Register Your Business at Low Cost!
Email: support@kanakkupillai.com | Phone: +91 7305 345 345 –FREE Consultation for All States in India.
Don't hesitate to call us/Email us, We are more than happy to help you out!

(65)