Tips for Entrepreneurs joining the 'Food Industry' Bandwagon
Top 3 Tips for Entrepreneurs joining the Food Business Industry
Gone are the days when managing kitchens or cooking food was only the fairer sex's accountability. We have come a long way to mesmerize in the modern day's smart kitchens & culinary skills of chefs who have outgrown the boundaries of gender bias. The hospitality industry sees more men in the roles of chefs & entrepreneurs today, than in the century gone by!
Food is something that will never go out of fashion; at least not in a country like India where the same dish like sambhar can be prepared in 20 different ways, depending on the geography we are talking about. Complement it with the fact that we are world's second largest population and given the wide variety of cultures we endorse, we are more open to experimenting with our taste buds than any other nation in the world.
Movies like 'Chef' have done their bit to initiate a food industry revolution in our country, with 'Mobile Food' concept becoming the next big thing! You may be a working professional or a businessman/woman – with little bit of saved up moolah, you are all set to join this fast growing food fad.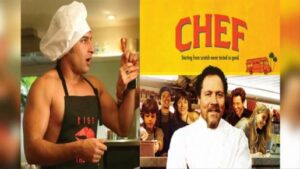 Whether you are opening up a conventional restaurant or going the mobile food way; you will need to go through the standard protocols of getting licenses & approvals, irrespective of your place of operation. Before we share these protocols with you, Team Kanakkupillai brings forth few handy tips to help you soar high with your food business-
 1. Tip One – Decide the concept keeping in mind your 'Target Audience'-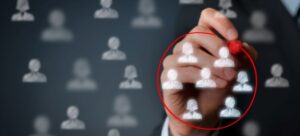 Thanks to the rising incomes, rapid urbanization, increasing working population and technological advancements, more Indians are eating out in restaurants.
The first thing to consider while starting a restaurant business is deciding the concept or idea – Fine Dining, Fast Food, Mobile Food, cafes and bars or pubs. The demographics of your target audience should be very clear – their age, working or non- working, lower or upper middle class customers etc. Another important factor to be clear about is the average price per customer i.e. how much would your average customer be willing to spend at your outlet.
2. Tip 2 – Design a 'Stellar Menu' suiting your audience's palate
Go innovation crazy on your menu, especially when you are dealing with a younger or middle aged crowd. They are waiting to be surprised on food titles as well as its taste. Use slangs/popular jargons/movie titles/movie dialogues for your food titles– sky is the limit here! We came across a recent surprise dosa item from the house of Dossaaah in Chennai titled "Chak De Phatte Dossah! Inventive isn't it? 🙂
3. Tip 3 – Your 'Restaurant Theme' & 'Cuisine' must talk to each other
Indian customer is spoilt for choice. It is no longer just about the food taste of a restaurant. They look for the experience and novelty factors associated with the place where they eat. It has to be visually & aesthetically enticing while at the same time – in lines with the cuisine/s you serve. A cool example could be – The Indian audience spends maximum time of their waking hours online. Innovate ways & means to engage them online, whilst they are visiting your outlet. But remember the focus should be on creating a cool & trendy experience for the customers through such drills and should definitely not come across as a marketing gimmick!
The experience & taste should be consistent, because the core recipe to hook them onto your joint is definitely the FOOD TASTE! Get peppy with your recipes and do enough market research to know which ones top the customer's preferences!
If you have always longed to join this scintillating industry in India, Team Kanakkupillai can partner in with you to get you all set in your food journey-
      1 ) Trade license from the municipal corporation–
Depending on the size of the restaurant, you will need to take a trade license from the municipal corporation of the area where your plan to set up your outlet. These licenses are issued for a financial year and need to be renewed in March every year.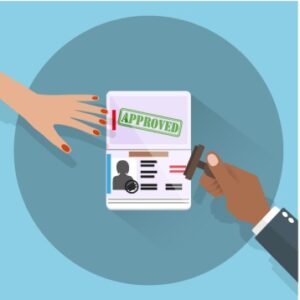 2) Food License –
You will need a food license from the Food Safety and Standards Authority of India (FSSAI) to operate a food business. The size of your venture, turnover, installed capacity, location etc. are factors in obtaining an FSSAI license Online.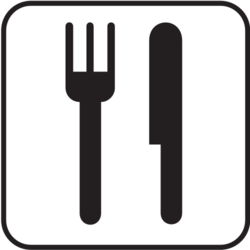 3) GST Registration–
In GST Registration Online Restaurants are required to register under GST and get their GSTIN Number. GST registration is state specific, so if your restaurant has outlets in different states, then you need to have a separate registration for each state. 


      4) Business Registration–
You need to register your business as a partnership firm or a Pvt. Ltd company. You'll need to file annual returns, audit your finances etc. You will definitely the services of a Chartered Accountant to handle the economics of your business.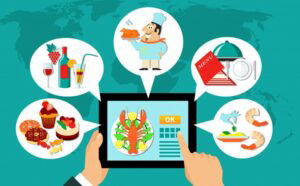 Contact us at +91 – 7305345345  for Company, FSSAI & GST registration for your business; via Kanakkupillai NOW!!!
India is fast becoming a 'foodie' nation – the market value of restaurants in food service industry as of 2019 is a whopping 245.4 Billion Dollars. There is a huge consumer market, changing consumer habits, increase in disposable income, and as the industry has evolved; it has become bigger, better & smarter.
So what are you waiting for – Hop onto the exciting Food Industry Bandwagon! 🙂
The Kanakkupillai team will be more than happy to receive your thoughts on the above read. Or simply help you with a related situation that you may deem fit to share with us. Leave a reply below or write into us at support@kanakkupillai.com
                                  Until Then "Keep Binging & Keep Trending"  🙂
(37)