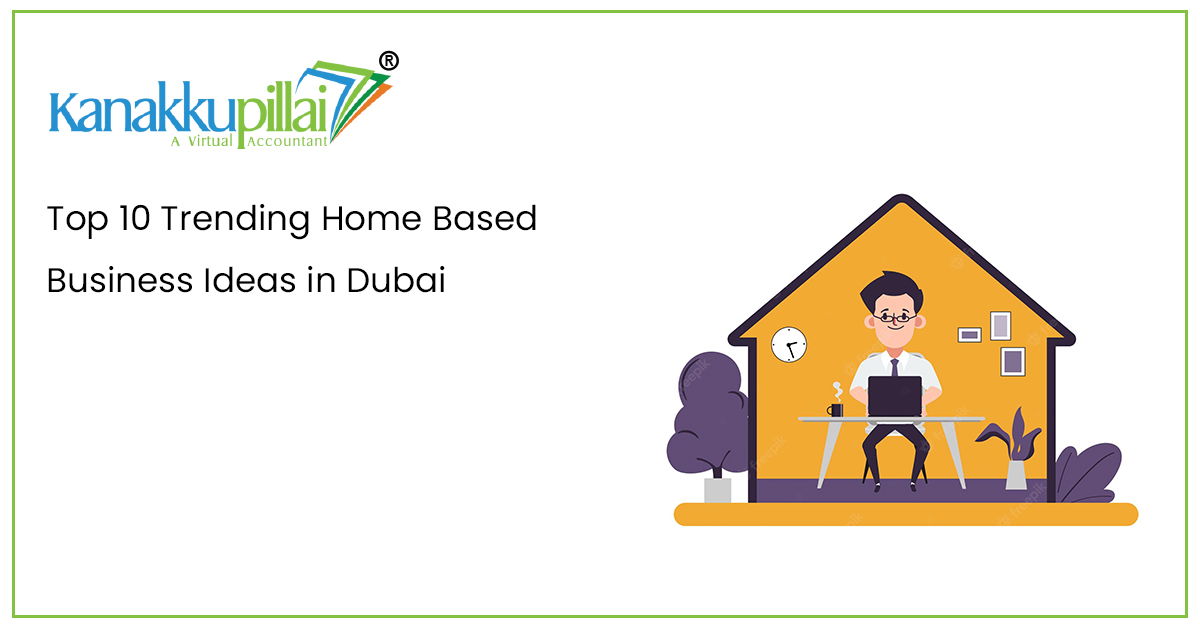 Top 10 Trending Home Based Business Ideas in Dubai
Top 10 Trending Home Based Business Ideas in Dubai
Dubai is a stable location for corporate investors to consider. Dubai has grown to be one of the most important areas to do business throughout the years. Dubai is a city of potential for huge investors, with a diverse population and a thriving economy.
One of the benefits of doing business in Dubai is the tax policy, which encourages entrepreneurs to move forward. Because the Dubai government has liberalized the restrictions, it is now simpler to establish a firm in Dubai. Typically, when we consider beginning a business, we consider important factors such as having an office, managing personnel, and investing. However, home-based enterprises are on the rise as a result of Covid.
Why set up a business in Dubai?
Dubai is the Middle East's major economic centre. Dubai has a thriving commercial and market-leading economy, thanks to its well-connected transportation system, lack of taxes, and stable financial sector. In Dubai, the number of home-based businesses is growing, as is the demand for home business licences. Green visa and freelancer visa programmes, which enable foreigners to work without corporate sponsorship and support their parents and children up to the age of 25, are among the UAE residence changes.
Home-Based vs Brick-and-Mortar business in Dubai
Running a Home-Based Small Business gives you more flexibility than a traditional employment; you may have a flexible work-life balance, which is ideal for parents; it's less stressful to juggle the demands of work and family when you establish your own deadlines; and working from home is a huge benefit. A home-based business is more realistic than a brick-and-mortar firm, and you may take advantage of several tax benefits.
There are numerous excellent home-based business ideas in Dubai that can help you discover your inner entrepreneur.
Top 6 Trending Home-Based Business Ideas in Dubai
Home-Based You may start and run a business from the comfort of your own home. A home-based business is one that you may manage full-time or part-time from your house, even if you're employed elsewhere. Some home-based businesses don't have a lot of inventory, so you can keep your business running even if you're not there.
Here are the top six (6) home-based business ideas for you to consider starting in Dubai.
Real-Estate Agency
Because Dubai has become one of the world's most popular destinations for foreign investment, many immigrants without families work there. As a result, starting a Real Estate agency will be a lucrative venture. There are a few procedures and permissions that must be completed in order to establish a Real Estate Agency in Dubai.
Online Teaching
One of the most successful home-based online business ideas is teaching. All you need is a space to teach online. By creating a website and teaching others on it, you may start your own company in Dubai. You must keep an eye out for students on internet platforms. In Dubai, anyone may start an online teaching class. It will be an excellent home base business for moms to establish in Dubai, especially.
Skill Oriented Business
The need for technicians to provide maintenance and other services in homes and workplaces is increasing. This is the way to your success if you consider yourself as a jack of all crafts who can do a variety of handyman tasks. With the influx of foreigners and people's hectic lifestyles in Dubai, now is the ideal moment to start a handyman business.
Freelance Services
Freelancing is one of the quickest, most cost-effective, and simplest methods to establish a home-based business. If you are knowledgeable and experienced in a specific field. Freelancers can lawfully live and work in Dubai under the new legislation, but they must apply for a freelancer residency permit.
Business Consultancy Services
One of the most important markets in the UAE is consulting. The need for dependable consulting services has skyrocketed. You don't need any special qualifications to start an internet consulting firm, although prior expertise in the sector is a great plus. To be a successful consultant, you must first establish a positive reputation. To begin your business, obtain the necessary administrative licence.
Drop-Shipping Services Solutions
Because there is a growing need for online shopping in Dubai, drop shipping has become increasingly popular in recent years. Drop shipping is the practise of purchasing a product from a third-party vendor and having it sent straight to the client. Make sure you choose a vendor you can rely on to provide a consistent customer experience.
Bookkeeping Services
Bookkeepers are frequently required by brick-and-mortar firms to keep up with changing tax rules. A bookkeeper is responsible for a variety of responsibilities, including processing payrolls, generating financial reports, and making deposits. To work as a bookkeeper, you don't need to be an accountant; nonetheless, you must grasp tax and fundamental bookkeeping concepts. Bookkeepers, on the other hand, are a great home-based business to start in 2022. This Year, Try These Side Business Ideas to Make Money and Increase Your Income.
Digital Marketing Services
Because of Covid, there has been an increase in web marketing in recent years. Website creation and internet marketing are two businesses that you may start from the comfort of your own home with little capital. Today, web design firms are in high demand to assist small and medium-sized organisations. Many small companies and start-ups are eager to market and establish themselves online. As a result, establishing a Digital Marketing Agency in Dubai is excellent.
Designing of Jewellery
Dubai is the world's gold harbour. Because visitors find it reasonable, it is the moderator of the UAE jewellery market. As a result, Jewellery Designing is an excellent business plan for obtaining a UAE home-based company licence. Although, unless you have a lot of imagination and an eye for choosing the correct gemstone, jewellery creation is difficult for everyone.
Art and Craft Business
Handmade goods have been increasingly popular in Dubai and Abu Dhabi in recent years. When it comes to beginning an arts and crafts business, Dubai's small business community is thriving. Handmade creative items, such as paintings, decoupage bottles, tissue holders, photo frames, and so on, are a terrific home-based business concept for women. You may also offer woodwork and ceramics. You'll need a licence to sell any craft or creative items in Dubai, and an e-commerce licence is the quickest and cheapest alternative. Starting a home-based business in Dubai will be ideal for mums.
Procedure for Setting Home Based Business in Dubai
Setting up a home-based business in Dubai is a simple procedure that includes all of the necessary paperwork and specific approvals. Women's home-based company ideas are a terrific way to get started in the business world. Here's a quick rundown on how to launch a business in Dubai.
Following steps are included in the procedure for setting a home-based business in Dubai:
Step 1: Decide on the type of business and the business enterprise.
Step 2: Confirming the region and location.
Step 3: Obtaining Department of Economic Development clearance (DED)
Step 4: Getting authorization or approval to start a home-based business in Dubai.
Step 5: Filling out the application and attaching all relevant papers.
Step 6: Obtaining a business licence and launching a company.
Benefits of Home-Based Business in Dubai
Starting a home-based business is the most resilient alternative among all other possibilities for individuals who want to start small with entrepreneurship. Home based company might be the best support for all the dreamers and achievers who want to break out of the 9 to 5 routine or acquire some more money on top of their regular wage. The following are some of the benefits of starting and running a business from home:
Away from the daily grind of travelling to and from work, a home-based business offers a new degree of independence and flexibility, as well as a more effective use of time. When you manage a business from home, you don't have to worry about a defined work schedule or office politics, and you have more time to pursue your larger interest.
Best Initiatives and Schemes
When you start a home-based business in Dubai, you'll be able to take advantage of a government that is quite helpful. The UAE government is committed to fostering and supporting small companies, and it offers a variety of programmes and plans to assist those who wish to start a home-based business.
There are little overheads in a home-based business, and all profits go directly into your pocket. There is no need to pay for office rent, new employees, or trip reimbursements. To run your business, all you need is a trade licence and a suitable place in your house.
Setting a business on your own may seem difficult and intriguing. But with a good expert assistance you can get this done easily without much hindrance and difficulty. So, understand what you want and what you are looking for based on your skill sets and experience or qualifications which will make your journey easier.
(55)