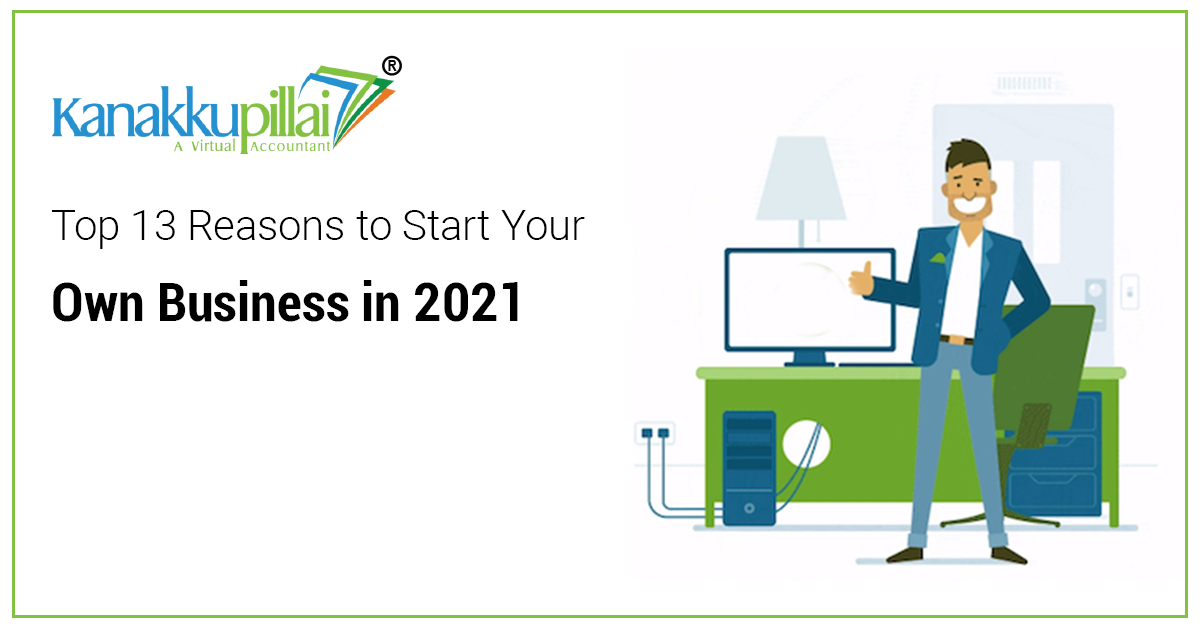 Top 13 Reasons to Start Your Own Business in 2022
Top 13 Reasons to Start Your Own Business in 2022
Starting a business is not for everyone. Especially considering we're in 2021-2022 and capitalism has led to a shower of businesses everywhere and really competitive markets. However, there're many strong reasons why you should start your own business. Starting a business is difficult, time-consuming, and stressful. However, there're many strong reasons why you should still start your own.
I have always been fascinated by work. It consumes over 1/3 of our time in a given day and often comes to define us as individuals. Yet for many, work is just one of those things we do to ensure that we can live adequately and provide for ourselves and family. Most people I meet don't enjoy their jobs or seem constantly stressed by their day to day reality. This post is for the individual who has a yearning to start their own business. It lists of 13 reasons why I started my businesses
Avoid the ridiculous corporate culture of 'face time'
Escaping the reality of a confined job description
Working for someone is constraining
Purpose is a key ingredient for happiness
Be the creator of your own destiny
Escape the drudgery of the 9-5
Wear what you want when you want
The line between effort and reward is so transparent when you work for yourself
Every day get a huge feeling of accomplishment
Free up time in your schedule to pursue daily activities which are important to you
Give yourself the opportunity to make serious money
Avoid the ridiculous red-tape and bureaucracy that often constrains an employee based role
Get out of bed every morning and feel motivated
1. Avoid the ridiculous corporate culture of 'face time'
I have to show that I have put in the hours otherwise people will think I'm slacking. This type of culture always irritated me – it's unproductive and demotivating.
2. Escaping the reality of a confined job description
After time becomes monotonous, mundane and unchallenging. Running your own business is constantly challenging and exposes you to every facet of business – from stapling and filing to strategy, marketing, sales, and financial management. If you consider yourself a dynamic individual, your own business will definitely provide the dynamism you crave.
Related Topics
100% success rate Business ideas that can be started with 1 lakh
3. Working for someone is constraining
Being your own boss opens up a new reality defined by a key human virtue of autonomy.
4. Purpose is a key ingredient for happiness
In an employee role, the realization of purpose is often consumed by the overall purpose of the business. Having your own business makes it easier to align your personal purpose with that of your business – be it the purpose to make lots of money, further a cause, inspire people, free up time, etc.
5. Be the creator of your own destiny
Working for yourself opens up so many more options in terms of how, where and when you work. The feeling of liberation can be overwhelming and is not for the faint-hearten. Many people I meet who have started their own business have failed as they are poor at self-direction.
6. Escape the drudgery of the 9-5
You work for a boss who you don't respect and colleagues who you would not choose to socialize with.
7. Wear what you want when you want
Of course, this is often tempered by the industry or nature of work that you are involved in, but I know very successful business owners who work in their boxers or when they are in the office in casual wear.
8. The line between effort and reward is so transparent when you work for yourself
This makes the effort have so much more purpose and the reward feel so much more fulfilling.
9. Every day get a huge feeling of accomplishment
You can walk into your office knowing you are building something for yourself and that each hour spent is an hour spent on building your empire – big or small.
10. Free up time in your schedule to pursue daily activities which are important to you
In your own business, it is easier to structure your life around your work (as long as you design your business to run effectively without always needing your presence to oversee things). Spend extra time in the morning with your kids, come home for lunch, go to the gym during the afternoon and leave early because you can!
Related Topics
How to do Business in StartUp India
11. Give yourself the opportunity to make serious money
Unlike a salaried employee where there is generally a ceiling to the amount, you can earn (unless you work in the front office of a bank where they pay stupid money to people who deliver very little value), in your own business the world is your oyster. Now that doesn't mean you will make lots of money (or even some money) but it does mean you will have the potential to make buckets of the stuff if your business becomes relatively successful. The idea of an earning ceiling in your own business is really only confined by what you think you are possible of achieving.
12. Avoid the ridiculous red-tape and bureaucracy that often constrains an employee based role
Take immediate action to get things done faster and more efficiently. As a business owner, you call the shots – no more stupid corporate procedures or authorization gate-keepers.
‍13. Get out of bed every morning and feel motivated
At least 90% of the time – because you are building something for yourself (and not for some other rich business owner/shareholder). Working for yourself is the biggest motivator as you have everything to prove and only yourself to blame.

(62)