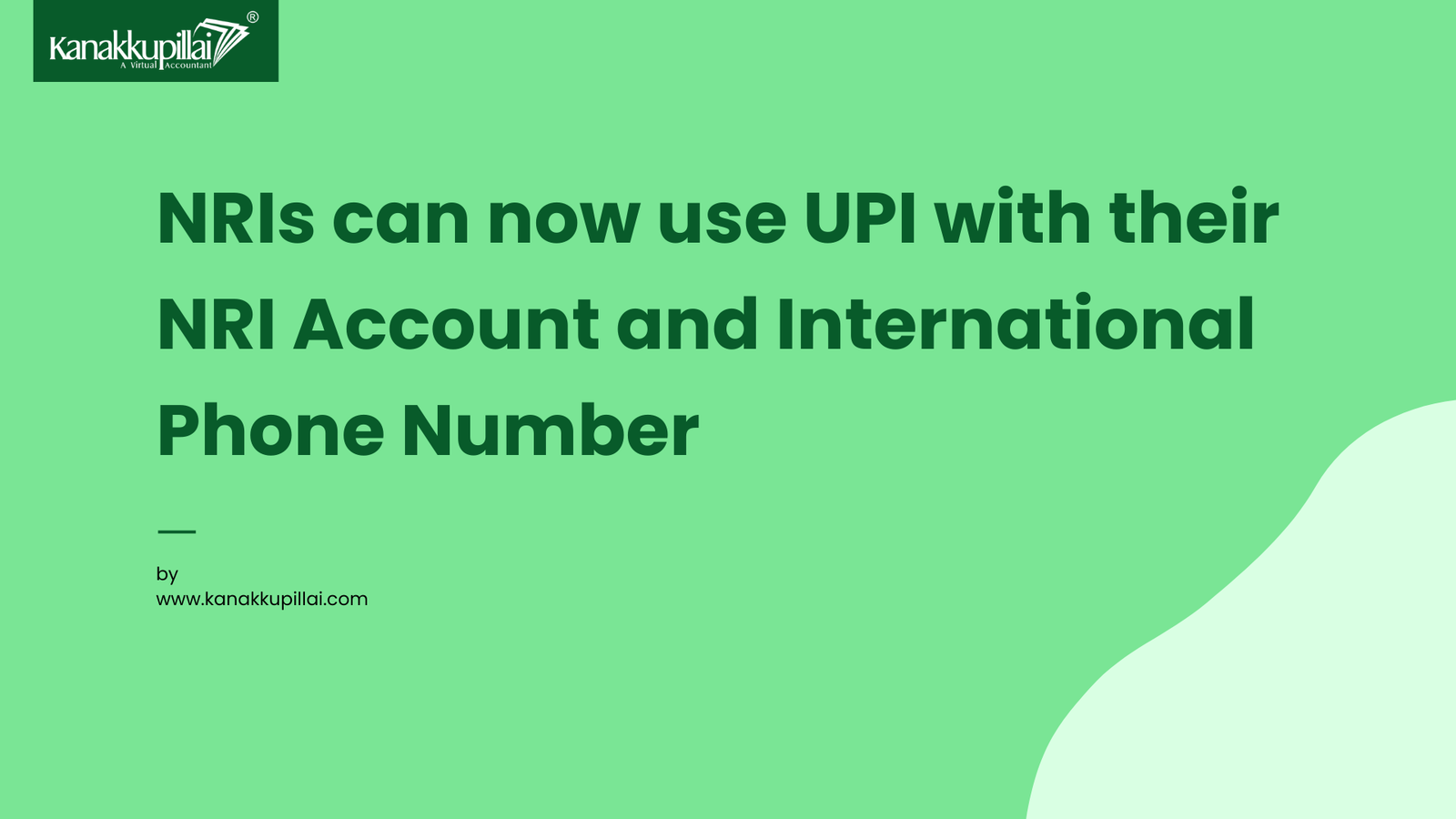 NRIs can now use UPI with their NRI Account and International Phone Number
The National Payments Corporation of India (NPCI) has taken an important step that enables Indians living abroad to utilize the quick payments network, or universal payments interface (UPI), as long as their home bank accounts are connected to their foreign cell numbers. This action creates new opportunities for non-resident Indians (NRIs) and represents an important step toward UPI's adoption by a larger audience (NRIs).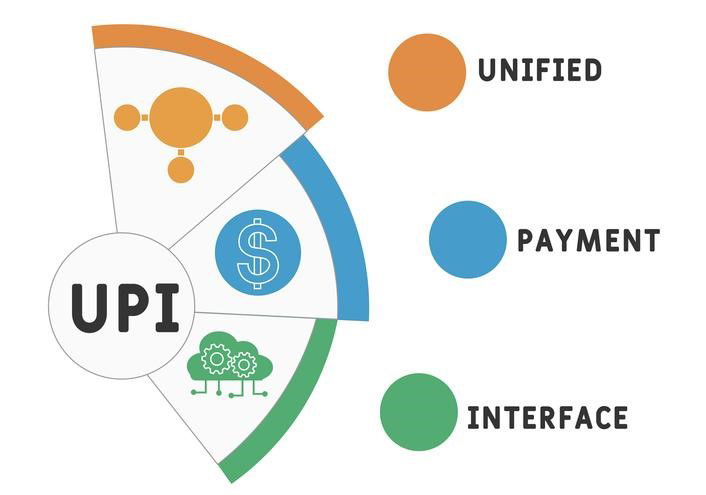 According to the NPCI's official circular, "Non-resident account types such as non-resident external and non-resident ordinary (NRE and NRO) accounts holding international mobile numbers shall be authorized to get on-boarded or transact in UPI." The organization specifies further that NRIs would be permitted provided they do not contravene "Foreign Exchange Management Act (FEMA) regulations" and member institutions adhere to Reserve Bank of India (RBI) recommendations.
NRIs have occasionally brought up the problem and requested permission to use UPI with overseas numbers linked to NRE and NRO accounts with the Government of India. On January 6, Dr. Deepak Megeri, an Indian psychiatrist practicing in the United Kingdom, responded to a tweet and expressed regret that NRIs did not have the option of using the UPI payment system because it is incompatible with NRE and NRO accounts. Since few stores have card readers, he explained in his tweet, "We must keep pulling the cash."
Germany-born NRI Nilay Singh told OpIndia, "It is a terrific initiative by the NPCI. I hope they soon permit NRIs from other nations to participate in the cashless revolution. We were talking about this the other day on Twitter, and it is encouraging to see how the government responds to the requests."
Notably, NRIs have repeatedly asked the Indian government to permit UPI services on their Indian bank accounts connected to their international cell phones, and the subject has been brought up frequently on social media platforms. The choice was made as India was commemorating its 17th Pravasi Bharatiya Diwas, a celebration honoring the Indian Diaspora overseas.
According to sources, NPCI has given the go-ahead for NRE/NRO accounts with overseas mobile numbers to sign up for UPI. The service was formerly restricted to accounts that were tied to Indian numbers (+91).
Notably, NCPI has given its member banks particular instructions to make sure that such accounts are permitted in accordance with FEMA laws. They are required to abide by the rules periodically issued by the Reserve Bank of India (RBI). 
This means that while using the UPI ecosystem, NRIs will be subject to a set of rules. By April 30, 2023, members are expected to follow instructions from the NPCI. Although the precise dates have not yet been made public, the services may begin in May of this year.
Additionally, it will be the duty of the remitter and beneficiary institutions to make sure that the rules and regulations to stop money laundering, financing terrorism, and compliance validation are in place.
The announcement comes as the Union government has set a budget of INR 2600 crore to encourage the use of RuPay cards and the UPI for payments.
What is UPI?
With the help of a mobile device and the real-time payment system known as UPI, money can be transferred between two bank accounts. The evolution of the Indian payments sector is heavily influenced by ecosystems and technology. It was introduced in 2016 and has since grown in popularity among digital payment options in India. To utilize UPI, however, NRIs formerly needed to have an Indian mobile number.
What are NRE and NRO accounts?
A non-resident external account is referred to as an NRE account. It is used by NRIs to send money from outside to India. The funds transferred into these accounts are not subject to taxes. A non-resident ordinary account is referred to as an NRO account. It is used by NRIs to handle their revenue from India. This kind of account's funds are taxable.
Up until now, creating a UPI ID for any app, including Google Pay, PhonePay, Paytm, etc., required having a working Indian mobile number. When a mobile number is connected to a bank account, the software sends an SMS (short message service). 
However, these customers can now take advantage of UPI services without using their India phone number thanks to the NPCI's directives. It is abundantly evident that all UPI ecosystem participants must follow NPCI guidelines in order to verify that they have received proper anti-money laundering and countering the funding of terrorism (CT) compliance validation.

Which are these ten countries?
According to an NPCI circular issued on January 10, 2023, the NPCI will initially permit transactions from mobile numbers with the current domestic country code as well as the country codes of Singapore, Australia, Canada, Hong Kong, Oman, Qatar, the United States, Saudi Arabia, the United Arab Emirates, and the United Kingdom.
UPI with international mobile numbers: Here are the conditions
The NPCI circular states that if the following requirements are met, NRE or NRO account holders with international mobile numbers may register and conduct transactions on UPI platforms:

(1) Member banks shall make sure that NRE or NRO accounts are only permitted in accordance with the current FEMA regulations and compliance with the guidelines and instructions provided from time to time by the relevant regulatory departments of the RBI.
(2) The remitter and beneficiary banks must guarantee that the relevant anti-money laundering/combating financing of terrorism checks and compliance validations as per the rules are made.
The NPCI added that such accounts will be subject to all onboarding and transaction-level checks in accordance with current UPI principles, including the cooling-off period, risk regulations, etc.
All members are required to follow this instruction by April 30, 2023, according to the NPCI.
The founder of Sarvatra Technologies, a provider of financial technology solutions, Mandar Agashe, welcomed the change and said, "Now that mobiles (SIMs) from so many countries may be used, it will unlock a lot of unmet NRI demand." Now, they can utilize UPI on their current international mobile phones. They can start making quick transfers when UPI is available to merchants in the nation where they reside, in addition to making it easier for them to utilize UPI when they travel to India. "NRIs only need to link their NRE and NRO accounts to their international SIMs in order to use UPI and make merchant payments and peer-to-peer transfers like any other Indian UPI users."
"Along with the current list of 10 nations," Agashe continued, "we expect that this option will soon be open to NRIs living in other countries as well."
"The NPCI's recent announcement to expand the UPI facility to overseas NRE/NRO account holders is a fantastic step for expanding the use of digital payments." Smooth payment journeys, fast transactions, and unparalleled convenience will now be available to Indians who live abroad. "The RBI's efforts to promote digital payments would be further supported by this step," said Rajsri Rengan, Head of Development for Banking and Payments in India and the Philippines at FIS, a fintech platform. He added, "NPCI has been working to increase and broaden the use of UPI throughout the world."

How can NRIs benefit from UPI Services?
Millions of NRIs will greatly benefit from this decision when making payments or money transfers, such as sending money to loved ones, investing in India without relying on online banking, or paying Indian shops accepting UPI. NRIs can profit from it in the following ways:
NRIs can now make investments via UPI without constantly logging into their Internet banking.  

Payment gateway fees will drop considerably.

NRIs can quickly finish the "know your customer" (KYC) verification process for investing in India.

To create a mutual fund systematic investment plan (SIP), users must sign and distribute a physical National Automated Clearing House (NACH) copy. Using the UPI auto debit option will allow NRIs to forego this need. 

For regular expenses for their parents and other family members in India, NRIs would be able to use the auto debit option.
Many people applaud NPCI's decision, which will revolutionize cross-border payments for customers with NRI accounts. Additionally, NRI visitors can easily make purchases without the need for pricey foreign credit cards or Internet banking.

Conclusion
Non-resident bank accounts connected to their international phone numbers haven't been authorized on UPI because only Indian phone numbers have been permitted so far. NRIs can now utilize UPI with an NRI account and an overseas phone number, thanks to our government's game-changing innovation. The NPCI has also said that in the future, in addition to the 10 countries that are currently permitted to use this facility, it may be made available to other countries as well.
The NPCI's decision to permit NRIs to utilize UPI is anticipated to benefit the platform. With the addition of NRIs, UPI will experience a surge in users and transactions, which will fuel the platform's further growth and development. Additionally, it is anticipated that UPI would gain more users and grow in popularity among NRIs in particular and people from other countries in general due to its capacity to conduct transactions in a quick, secure, and convenient way.
(400)