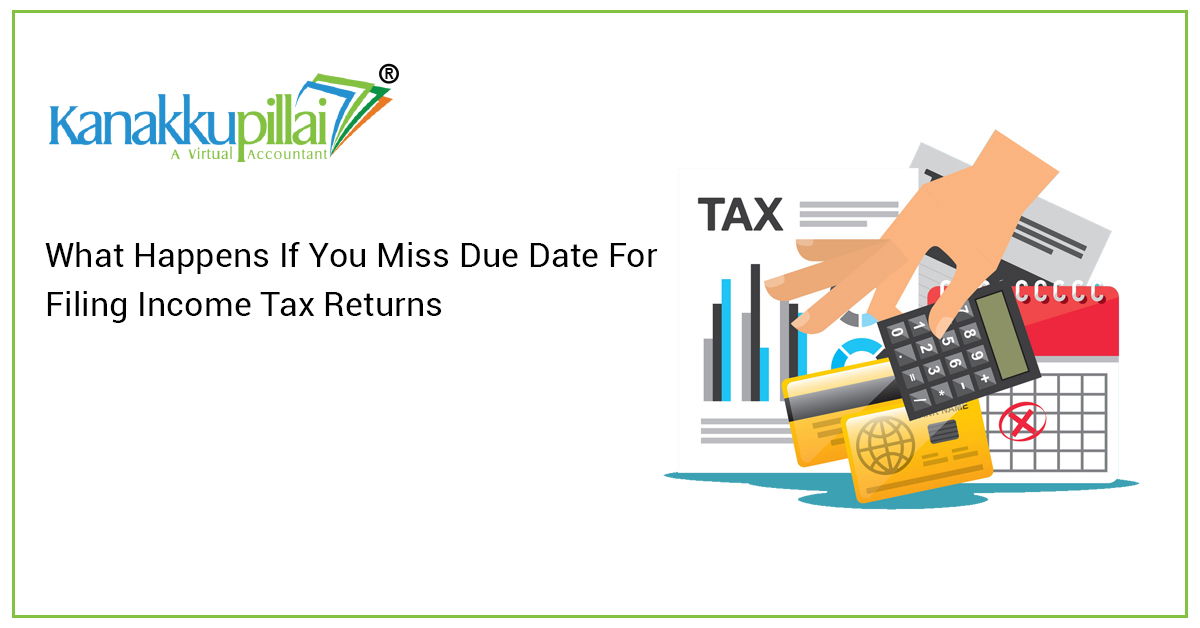 What Happens If You Miss Due Date For Filing Income Tax Returns
What Happens If You Miss Due Date For Filing Income Tax Returns?
For the Assessment Year 2021-22, or the Financial Year 2020-21, the final declared due date to complete the filing of ITR or Income Tax Return was 31st of December 2021. More than 5 Crore ITRs were filed before the final due date prescribed for the filing of ITR.
But even with this there were many more tax payers or assesse's who were not able to file the ITRs before the due date which was 31st of December 2021, due to various reasons out of which one major one was technical glitches on the Income Tax Platform or official Income Tax Departments filing portal.
The good news here is that there is no need of worrying if you missed this because, now you have time till 31st of March 2022 to complete the filing of the ITR for the AY 2021-22.
So, what would be the difference?
You can now file a belated return, along with a late fee. The deadline for submitting ITR AY2021-22 is 31st of March 2022. Due to problems with the income tax site and Covid-19, the last date was also extended, much as the due date.
Although there are no legal ramifications to submitting late returns, the procedure can be costly since you must pay a significant late fee.
There are a number of other important benefits that taxpayers miss out on if they file their ITR after the deadline. For example, they won't be able to carry over any losses from the previous year, and they won't be able to offset current-year revenue.
Simply put, any loss from company income or capital gains, or any loss under the residential property heading that exceeds INR 2 Lakh, cannot be carried over to the next year.
Taxpayers should also be aware that if they are entitled to a refund for excess taxes paid during the time of delay, they may not be eligible for interest. This is because the delay will be falling on the taxpayer.
And missing the Deadline!
If a taxpayer fails to file an ITR before the final deadline of 31st of March 2022, the Income Tax Department can levy a minimum penalty equivalent to 50% of the tax that would have been avoided if the person had filed an ITR.
If the amount of tax attempted to be evaded exceeds INR 10,000, it might result in a minimum penalty of three years and a maximum punishment of seven years in jail.

(18)