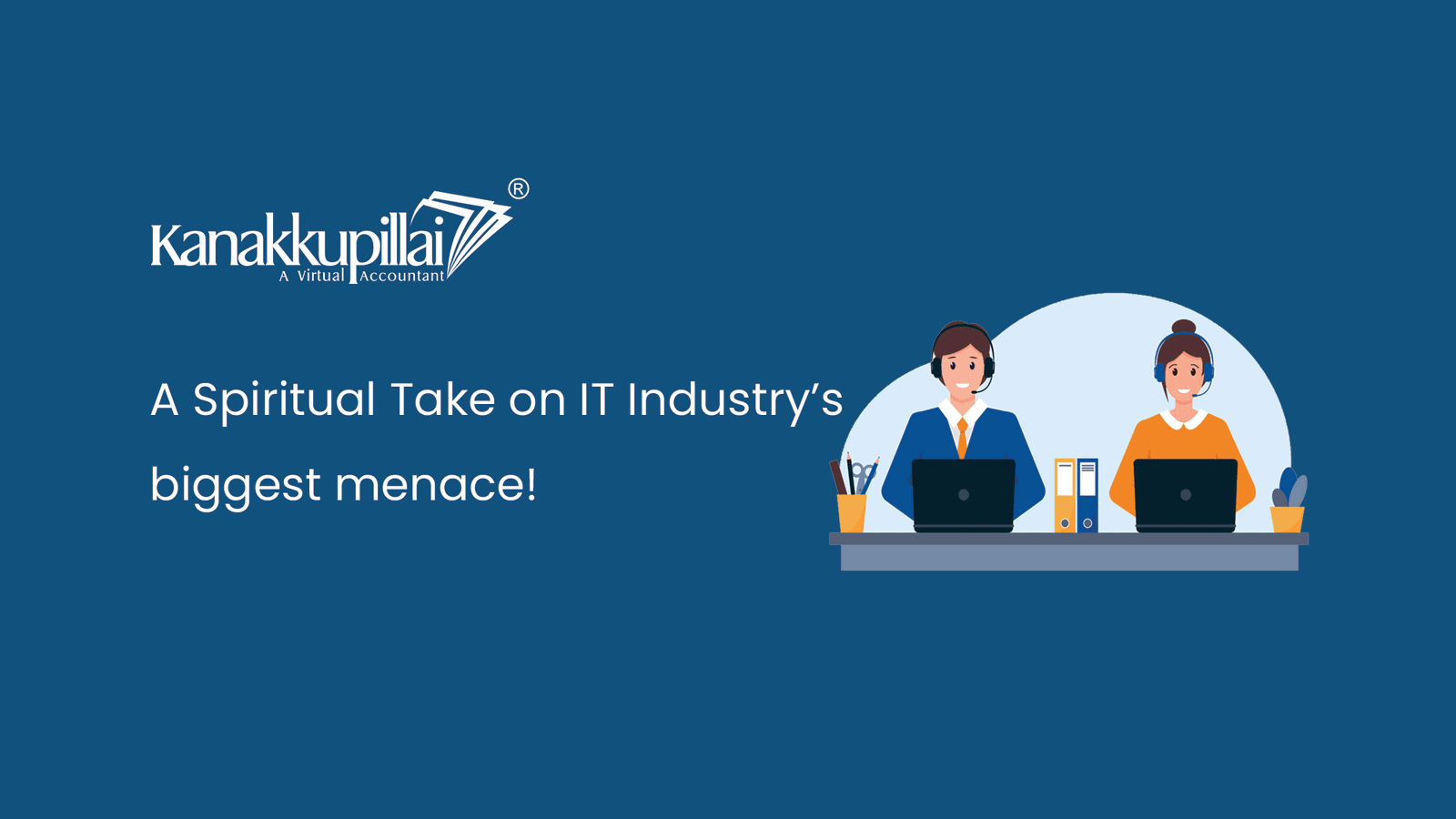 A recent interview with a Vice – President, Mobility & Architecture Development in a leading IT firm opened up a Pandora's Box for the Kanakkupillai Team. All at the age of 36, with a lush office space in an otherwise cramped up Bengaluru city, the young VP is all set to help his new employer of 7 months; scale up in the niche mobility domain.
With his rich experience of 15 years, he has brought with him not just his technical & team handling skill-set – but also his adept proficiency in managing excellent client engagements.
He shares with a pride in his voice that two of his erstwhile employers' clients have been happy to follow him with their accounts to his new employer. "That's my secret client retention strategy," he adds with an unmatchable fervour.
A sudden lull envelops his voice as he shares that none of his teams' projects have been able to take – off though; either with his new employers' existing clients or with the two newbie clients that joined along with him. The reason he quips, is the ever plunging offer to joining ratios – A menace that gets worse by the day for IT firms. He shares, "For the 7 key, team handling & middle management roles that have been open for the last almost 13 months, the company has not been able to fill in even one position."
Responding to our curiosity, he adds that almost 38 offers have been rolled out for these 7 roles over the last few months- all accepted by candidates and 1 even joining the company. 37 Offer Drops, he agrees is an overwhelming number!
In addition to the time, effort & staffing costs spent on sourcing these candidatures, his firm has had to bear additional 'by the hour' consulting charges to initiate the clients' projects. "Either these costs or we lose out the accounts, the choice was very clear for us". The high consulting charges definitely eat into their profit shares but that's a small price to pay, given the slow IT scenario globally.
He brings KP team's attention to a strategy being employed by few big firms across the world to manage their offer joining ratios smartly.
The addition of a new clause to the offer letter; which translates for a candidate to pay 5% or 10 % of their offered CTC's back to the employer; in the event of them not joining the company. "It is a sharp move, not sure how successful it can be in the Indian IT scene", he adds.
"For something that will take me weeks to accomplish in top of the game, critical projects – for the want of skilled & appropriate resources joining my team in time – I am lagging behind by months. It is a different experience but has definitely got me thinking a wee bit philosophically, so to say", he shares candidly!
"If they say, 'It is in giving that we receive', Have I somewhere in some invisible yet truly powerful universe broken some laws, exacting upon all individuals with same intensity as does the law of gravity?"
The statement leaves our team baffled only to find out later that he is referring to his corporate journey of 7 employers in 15 years and innumerable, unhonoured yet accepted offers! At some level, he is beginning to correlate that experience given out by him to innumerable Managers/VP's/HR professionals/Consultants is beginning to catch up and maybe it is time for him to clean up his game.
It set our team thinking – The larger part of IT industry is plagued at the moment by candidates' deteriorated morals & ethics. The 3 months' notice periods are viewed as a honeymooning time with their relieving employers and spent diligently to top up their first offer with counter offers from other companies.
Somewhere in their competitive quest to rise up the corporate ladder and pocket hefty pay-checks, the need to honour their commitment or word is no longer on their agenda. The time spent by innumerable people towards sourcing, scheduling, interviewing, negotiating etc. towards effectuating one offer letter is not even considered forget valued.
But as shared wisely by our Vice President friend at this IT biggie firm, "It eventually catches up"!  The message he shares with the IT employees especially in junior & middle level cadres is this "It is time to clean up our mess boys & girls, cos no intention or deed whether good or bad goes unchecked in this world. There is definitely a higher, maybe an invisible force at play, so watch out! Honour your commitments and take every aspect into consideration before walking out of an offer. It is not just about you alone, at the end!"
Until then, Keep Smiling & Keep Trending!!
(68)