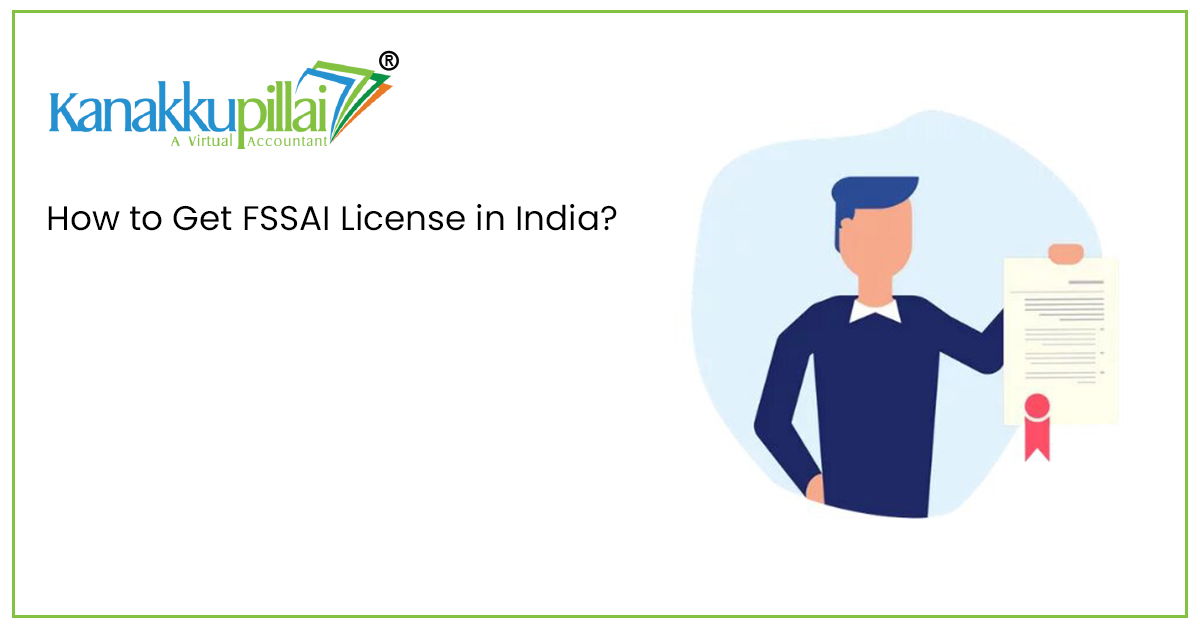 How to Get FSSAI License in India
FSSAI License
The Food Safety and Standards Authority of India (FSSAI) was established in 2006 under Food Safety and Standards Act which incorporates various acts & orders that have until now handled food issues in various Ministries and Departments. FSSAI was created for laying down science based standards for articles of food and to regulate their manufacture, distribution, sale, storage, import and export to ensure the authenticity of safe and wholesome food. FSSAI license has now become compulsory for all manufacturers, restaurants, traders, and those who are involved in a food business commonly termed as Food Business Operators (FBOs).
STEP 1:
The FBOs are required to check their eligibility to be able to register for the FSSAI license.
STEP 2:
How to register?
The FBOs are required to have a valid personal e-mail ID or contact number and use the same to register on the FSSAI License portal online.
STEP 3:
Submission of the Application form online
The application form must be duly filled with all the requisite details and fees might be paid either online or via demand draft.
STEP 4:
Collection of required documents
Application Form-B duly completed and signed (in duplicate) by the proprietor.
Layout Plan of the processing unit.
List of directors with their address and contact details.
Names of equipment and machinery along with the installed capacity.
Photo ID and address proof issued by the concerned Government authority.
List of food manufactured.
Authority letter with the name of the responsible person nominated by the manufacturer along with the alternative responsible person.
Analysis report (Chemical and Bacteriological) of the FSSAI License to be used as an ingredient in the food product, through a Government recognized laboratory on food testing.
Partnership Deed/affidavit and articles of association conferring constitution of the firm.
A copy of certificate obtained under the Co-operative acts (In a case of co-operatives only).
No Objection Certificate from the manufacturer in case of re-labellers.
Source of milk and milk products processing units.
Details on the source of raw material for meat and meat processing plants.
Pesticide residues report of water in case of a manufacturer of packaged drinking water, mineral Water, carbonated water from a govt. recognized lab.
No Objection Certificates from local body or the municipality and from the State Pollution Control Board except in case the unit is established in the notified industrial area for a particular food business (Optional)
STEP 5:
Offline Submission
Within 15 days of submission of application form, the applicant must take a printout of the Online Application Form and attach the demand draft in case of fees not paid online and supported documents and submit the FSSAI License to their State Authority or Regional Office of Food Safety and Standards Authority of India.
To bridge the gap between safe and adulterated food, food control safety is the necessity. Flexibility and efficiency in the standards of food industry serve a protective sheet to the consumers.

(60)