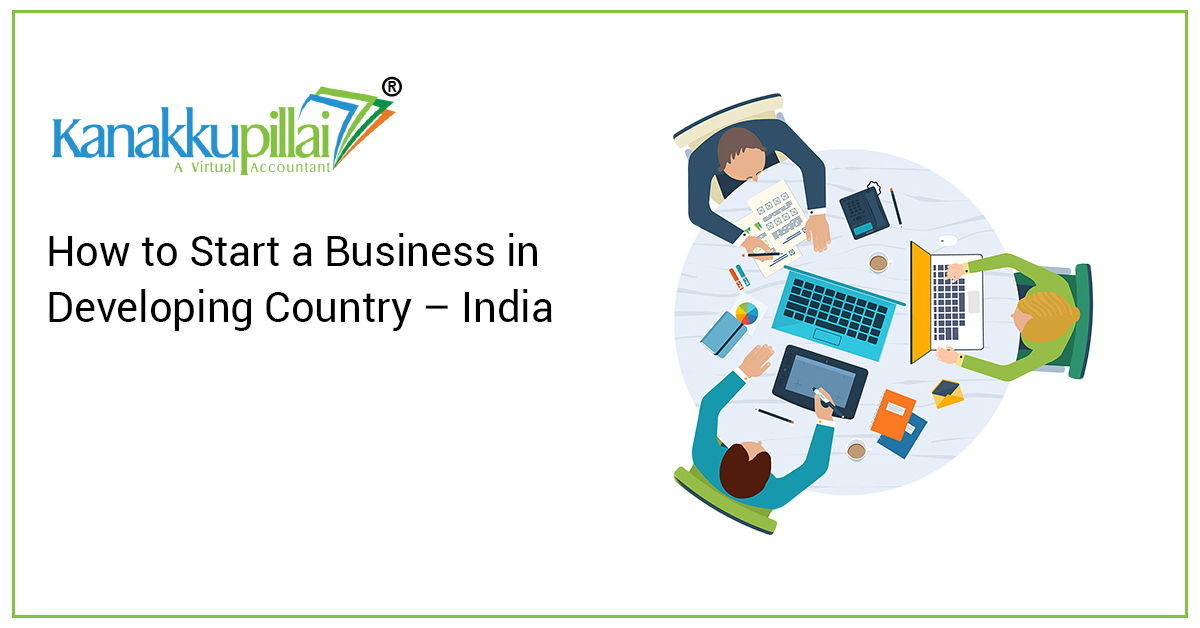 How to Start a Business in Developing Country – India
How to Start a Business in Developing Country – India
Developing countries are the ones who are in the process of growing to their full potential and reaching to the criteria required to be a developed country. There are numerous countries in the world that are in developing phase. Economy is the basic criteria through which the developing tag is put on a particular country.
Establishing or expanding a business into a foreign country can be a challenge due to differences in language, culture, business regulations and consumer patterns. Moving into a developing country poses greater challenges due to poor infrastructure development, an impoverished population and the lack of a well-trained workforce. Businesses may also face political instability and concerns over violence. Despite drawbacks, developing countries present an opportunity for small businesses that may not be available in developed countries. Small businesses may find inexpensive labor, an under-served market and lower business restrictions that could lead to strong business growth opportunities.
Being a developing economy certainly means that there is lot to do when it comes to job creation, raising the standard of living, and providing basic amenities like education, road, transport, infrastructure and health. These countries also require lots of investment and business in order to cater to the needs of people.
Startup Challenges in developing countries
Significant challenges for sustainable and inclusive economic and social development continue to persist within India, such as the fiscal deficit, slowing private sector investment and industrial credit, and decelerating capital goods imports.
Cliff-Hanging Competition
There is a bone-chilling competition out there. The nail-biting competition between giants has left little room for startups. The new startups are teetering on the edge of survival. If you have an online business, the competition is a tough nut to crack, and only increasing by the day.
Success doesn't come alone. With the American dream grilled down to our throats, expectations are only escalating. However, sadly, these lofty expectations can only lead to disappointment down the road for young startups.
Jack Welch, in his best-selling book 'Winning', compares running a startup with driving a bus. When the bus embarks on its journey, the first responsibility of the bus driver (owner) is to get the right people on the bus and the wrong people off the bus. This makes it easier for a startup to scale fast.
Do not try to do it yourself. Your local partner will know how to navigate through the culture, system, etc. Your local partner will also have the financial incentive to have this project succeed.
Learn The Regulatory And Legal Processes
You are entering a different country, so do not expect it to regulate the same way your country does. Some laws will not make sense. Some will make you mad. They're not better or worse, they're just different. Learn how to adapt quickly.
Business Ideas for Developing Countries
To start any business especially in developing countries you need good startup capital. Here are a few lucrative business ideas in developing world.
1. Real Estate:
A significant part of any country that is not yet in the developing phase has forest covering it; however, once it switches on the developing mode, all the land covered by forests and agriculture converts into roads, buildings, factories, rails, and more.
The cheap parts start becoming costly overnight. It would be best to buy cheap land in an area that shows factories or economic zones. This becomes a great spot to build residential apartments and offices for sale or rental.
2. Education:
This is among the most profitable business ideas to invest in developing countries. Leaders and parents of these countries are ready to spend money to give their children better education to catch up with the other developed world.
3. Medicare and Hospitality Service:
Though medical field is a noble profession yet it is certainly a business. You can certainly go for opening pharmaceutical shops that sell medicines. Developing countries require healthcare support your business will certainly see success since there is no shortage of diseases and patients in developing countries with poor hygiene.
4. Textile and Fabric Business:
The day you grow rich the first change that can be seen is in your styling sense. Especially in developing countries, wearing good cloths is often seen as rise in standard and wealth. Most developing countries have seen the growth of international brands as those who have earned good sums have spent their money in buying good cloths.
5. Cosmetic, Beauty and Styling Business:
In 1990s, Indian girls bragged universal and world titles for beauty pageants that opened the gate for cosmetic products in India. Many attribute that in order to make cosmetic products a success, Indian girls were awarded such titles. The core issue here is, as people get enough money to live a luxurious life they spend good amount on pampering themselves.
6. Manufacturing:
Many third world countries are major producers of one crop or the next. Such crops are mostly ship to first world countries for processing. Running a produce processing company in this clime is very profitable. This is because there are very few processing plants. You only need to focus on popular products in the county of your choice.
7. Nutritionist
As a nutritionist you help people lose, gain or maintain their weight by changing their diet and life style.
8. Online introduction broker
The idea is that you will introduce clients to business owners. Every business is looking for additional clientele and the vast majority of businesses are also willing to pay nicely for it.
9. Organic farm and greenhouse business
Owning an organic farm and/or a greenhouse you can help people eat healthier and earn some money at the same time.
10. Personal chef
Lots of people, entrepreneurs or not, don't know how to cook, or they are too busy, so they call for help and hire a personal chef.
11. Personal trainer
A personal trainer is in charge of helping a person exercise and maintain a healthy lifestyle.
12. Retail Store
As the population density is very high in developing countries, the success rate of retail operation is also higher. Also, you can consider initiating a niche retail store with a small startup cost. Availability of better quality products, an improved supply chain, a one-stop shop for varied choices of brands and products are the important aspects of a successful retail business.
13. Travel Business
Generally, third-world countries are full of natural resources. And the countries are popular as travel destinations too. Most of the popular segments are adventure tourism, medical tourism, ecotourism, etc. So, if you are looking for a profitable opportunity in developing countries, you can consider initiating a travel-related business.
14. Tutoring Service
If you enjoy teaching, then you can consider initiating a tutoring service business with practically zero investment. Even if you are engaged with a 9 to 5 job, then also you can start tutoring on a part-time basis.
15. eCommerce Business
It is without saying, in the present day, developing countries are the emerging markets for eCommerce business. So, initiating an eCommerce business is highly profitable in third-world countries. When you have a short product list you can concentrate on selling products that have maximum profit for your customers.
(351)