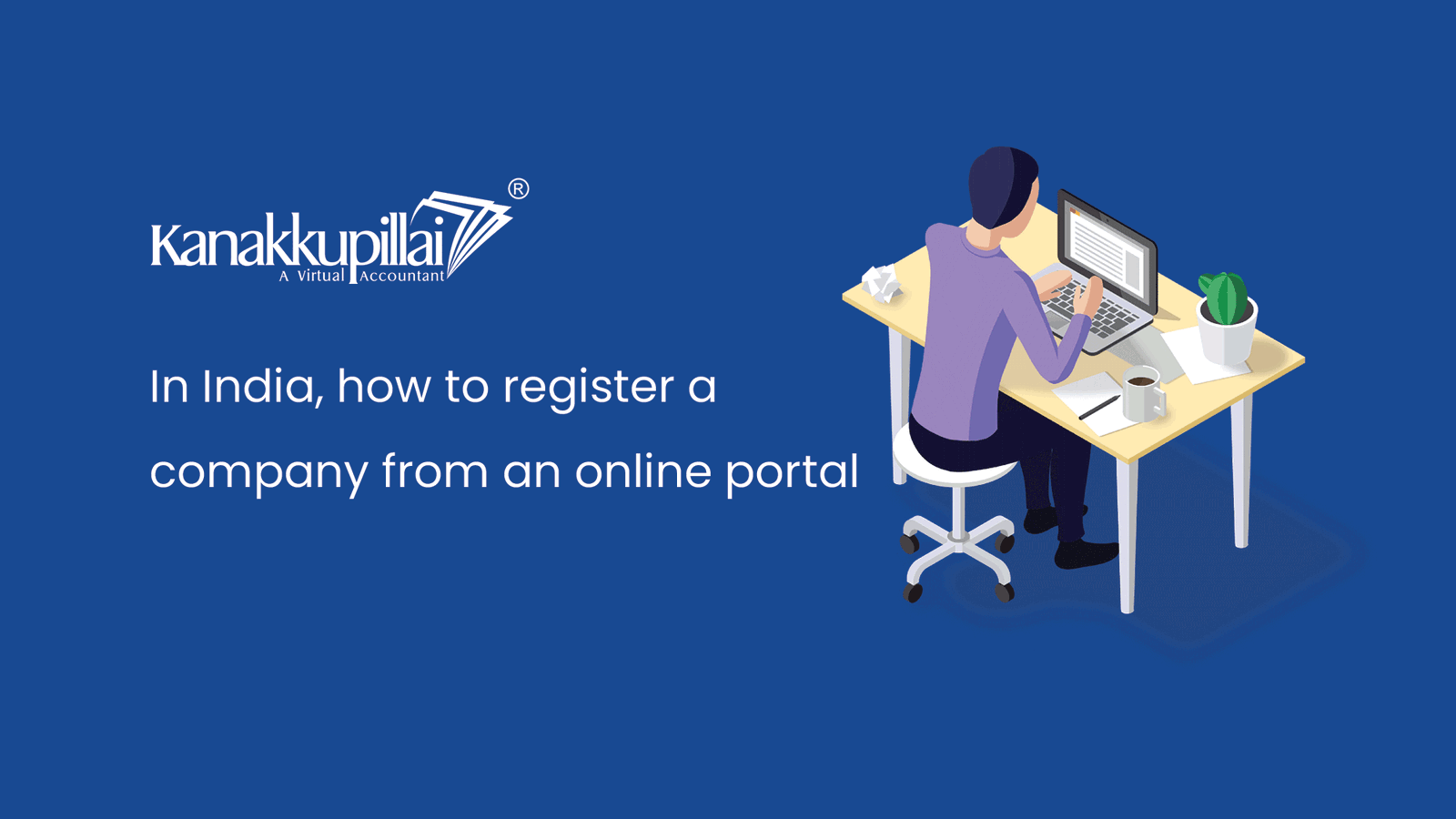 How to Register a Company Online in India?
Online Company Registration in India
How long are you going to search for a legal adviser for registration while you can make it online? Here you going to witness the easiest method for company registration online and these pieces of information would be sufficient to complete the whole process on your own.
So What is the Need for Registering the Company?
Life has many ups and downs and we all agree about it. Likewise, take any process and visualize its stability. Not every top-notch company is sophisticated in its position. They would also encounter many financial issues. How would they overcome it? Will they have stocks at the warehouse? And here comes the benefits of registration. If you properly registered the company you would get loans, and investors, and with your reputation, you would get many good impressions and investors.
Things We Should Check Twice Before the Registration
1) Number of directors – It would be well and good if you own two or more two directors which are registered under the private limited sector.
2) Naming the company – Probably this would be the toughest segment and most of us wouldn't even bother. The company name must be fresh and eye-catching.
3) Minimum investments – In the case of a startup, there is no formulated minimum investment but it is mandatory to maintain a one lakhs bank balance which would be effective in circumstances.
How to Register a Company Online in India?
Starting a business in India can be an exciting and challenging venture. One of the first steps in the process is registering your company. In recent years, the Indian government has made it easier for entrepreneurs to register their companies online. Here are the steps to register a company online in India through the online portal.
Step 1: Obtain a Digital Signature Certificate (DSC)
The first step in the process is to obtain a digital signature certificate (DSC) for one of the directors of the company. A DSC is a secure digital key that is issued by a certifying authority and used to sign electronic documents. It is required for filing electronic forms with the Registrar of Companies (ROC). DSC can be obtained from any certifying authority recognized by the Ministry of Corporate Affairs (MCA).
Step 2: Apply for Director Identification Number (DIN)
All directors of the company must have a unique Director Identification Number (DIN) issued by the MCA. The DIN can be obtained by filing an online application with the MCA. Once the application is processed, the DIN will be issued and sent to the registered email address of the applicant.
Step 3: Register a User Account on the MCA Portal
The next step is to register a user account on the MCA portal. This can be done by visiting the website of the Ministry of Corporate Affairs and clicking on the "New User Registration" link. You will need to provide your basic details such as name, email address, and phone number.
Step 4: Choose a Company Name and Obtain Approval
The company name is a crucial aspect of the registration process. You will need to choose a unique company name that is not already registered with the MCA. Once you have chosen a name, you can apply for approval of the name by submitting an online application to the MCA. The application fee for name approval is Rs. 1,000.
Step 5: Draft Memorandum of Association (MOA) and Articles of Association (AOA)
The Memorandum of Association (MOA) and Articles of Association (AOA) are the two most important documents required for company registration. The MOA outlines the objectives and scope of the company, while the AOA contains the rules and regulations governing the company's internal management. You can prepare these documents with the help of a professional or use templates available on the MCA portal.
Step 6: File an Application for Company Registration
Once you have obtained the DSC, DIN, and approval for the company name, you can file an online application for company registration with the MCA. You will need to submit the MOA, AOA, and other relevant documents along with the application.
Step 7: Obtain a Certificate of Incorporation
After the MCA processes your application and verifies the documents, it will issue a Certificate of Incorporation. This document serves as proof that your company has been legally registered with the MCA. You can download the Certificate of Incorporation from the MCA portal and use it for various purposes such as opening a bank account, obtaining business licenses, and applying for government schemes.
Some of the Exclusive Company Registration Types in India
1) Private Limited Company
In this type, your personal assets would never get intersect with Private company assets and so it is called the most refined form of business in India. It is advisable to maintain the proper records for the entire shares and the net because here each shareholder must take responsibility for their share properly.
2) Partnership Firm
This would be completely safe as the Partnership Company percentage has a very special definition in a legal partnership agreement and any piece of profit which the company earns would be split with the legal terms and conditions of a legal partnership agreement. The worst case in this type is, the losses should be compensated by the personal assets of the partners.
3) Limited Liabilities Partnership
In this case, the shareholder's or an individual's personal assets are safe to the maximum extent on registration. Limited Liabilities Partnership has a better plan and records when we compare it with other types like Partnership and Sole Proprietorship. Here you should maintain proper records on every transaction and it would be mandatory thing to file it all as a financial record.
To know more about your  Private Limited Company Registration Online in India, request a call back from Kanakkupillai Team NOW! (+91 7305 345 345)
The Kanakkupillai team will be more than happy to receive your thoughts on the above read. Or simply help you with a related situation that you may deem fit to share with us. Leave a reply below or write to us at support@kanakkupillai.com
FAQs on Company Registration
1) Why is it necessary to register a company?
Companies must register their business in India to open a current bank account for business transactions. For legal verification, most banks require the incorporation document and memorandum of association.
2) Is registration of the company mandatory?
As a requirement for maintaining compliance with the law, every company in India must register.
3) Can I run a company without registration?
A sole proprietorship may be run without registration, but in order to gather and file state taxes, you must register with your local government. As long as your company is legitimate and complies with all licensure and tax requirements, there is nothing wrong with operating an unregistered business.
4) Can a company be registered without GST?
According to the GST Act, all small enterprises are required to register for GST. If you are a manufacturer with an annual turnover of more than Rs. 40 Lakhs, you must strongly contemplate obtaining a GST for small businesses.
5) What are the minimum requirements to register a company?
For Company Registration, a copy of the proposed Directors' PAN cards will be required. A permanent Account Number, or PAN, is a unique identifier issued by the Indian Department of Income Revenue.
6) Can a single person register a company?
Yes, the private business will also submit form INC-6 in order to become an OPC. When a private company is converted into an OPC, its paid-up share capital cannot be greater than fifty lakh rupees, nor can its average yearly turnover be greater than two crore rupees.
7) Which company does not require registration?
A sole proprietorship is not required to register with the government or any other body, unlike a company.
8) How much does it cost to register a company?
Private and non-profit organizations that are registered without members must pay R125 for business registration. A non-profit organization must have a minimum of three (3) directors, while a private business must have at least one (1).
9) What is the benefit of registering your company?
Having your company registered with the Corporate Affairs Commission has numerous advantages, including reassuring prospective customers that they are doing business with a legitimate company and giving the company's owner a leg up on competitors who haven't taken the time to register.
10) What is the meaning of registering a company?
Registration is the procedure by which a business submits the required documents to the Securities and Exchange Commission (SEC), describing the specifics of a proposed public offering.
(937)