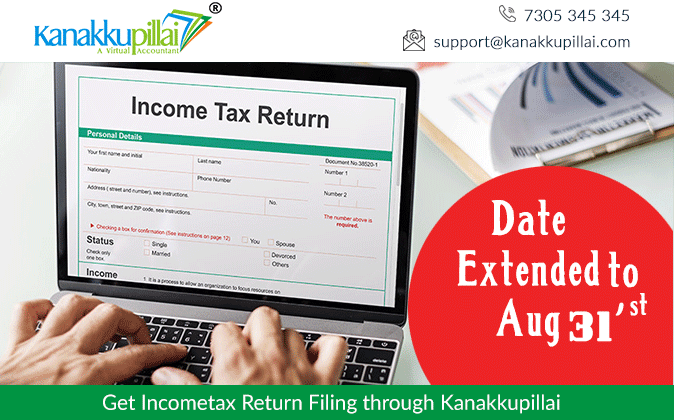 Income Tax Return (ITR) Filing Date Extended – Last date for Filing ITR by Income Tax India
Income Tax Return (ITR) Filing Date Extended – Last date for Filing ITR by Income Tax India
The government has extended the due date for filing income tax returns for assessment year 2021-22 by two months, to September 30, 2021 from the existing deadline of July 31, 2021, while giving extension to tax audit and 12 compliance deadlines for FY 21 to provide relief to taxpayers due to Covid pandemic.
In a press conference dated May 13, 2020, the government has announced an income tax due date extension in India for FY 2019-20. Now the income tax return filing due date has been extended from July 31, 2020, to November 30, 2020.
The statement passed by CBDT was "The 'due date' for filing income-tax returns for assessment year 2019-20 is 31.07.2019 for certain categories of taxpayers. It has been reported that some of the taxpayers are facing difficulties in filing their income tax returns due to various reasons including extension of due date for issue of Form 16 for the assessment year 2019-20,"
Thus, it is clearly mentioned that the demand for extension on filing ITR is prolonged from the issuing of tax deductions with proper source statements. The Income tax branch has postponed the deadline for employers to issue Form 16 TDS certificate for the financial year 2018-19 and extended with 25 days that is up to July 10th. The balance taxpayers who are left behind with a time frame of a maximum of 20 days to complete their ITR filing process. The July 16 reports were circulated all through the social media on the large changes in ITR Forms. The information from the income tax department is that the software is updated.
Thus…
There is no hurry but not to delay. Rather proper submission before the last date is important.
File Your Income Tax Returns Online Now With Kanakkupillai at Best Price. To know more about your ITR Filing Last Date, request a call back from Kanakkupillai Team NOW!
(36)