Introduction
The ultimate objective of any startup is to investigate a fresh global commercial environment. This is mainly because doing so will enable them to reach new heights in their perspectives. However, despite their best efforts, the majority of Indian entrepreneurs have struggled to succeed on a global scale for a variety of reasons. Failure to adapt to change, increased competition, economic volatility, cyber security concerns, and geopolitical dangers, to name a few, are the significant factors in this regard.
Thus, we examine possible strategies for Indian startups in this blog for the benefit of interested readers so that they can successfully operate in the current global business environment.
Definition of the New Global Business Landscape
A corporation that has operations (such as factories and distribution hubs) in numerous nations is said to be a global enterprise. This is not the same as a multinational corporation, which exclusively has operations in its own country but sells its products all over the world.
Key Takeaways
Thus, we examine possible strategies for Indian startups in this blog for the benefit of interested readers so that they can successfully operate in the current global business environment.
Key Strategies for Indian Startups to Adapt and Succeed in the Changing Global Business Landscape
Under the Startup India Action Plan, businesses are eligible for a range of benefits, such as tax incentives and exemptions, loans at lower interest rates, skill development programs, priority treatment in public procurement, etc.
Case studies of Ola, Zomato, Byju's, Paytm, and Flipkart as successful Indian startups that have adapted to the changing global business landscape.
Challenges and risks of navigating the new global business landscape
A startup should employ calls to action (CTA) as a crucial tactic to draw customers and so maintain its growth.
 The Importance of Adaptation for Indian Startups
Entrepreneurs need to change swiftly.
Startup entrepreneurs will find their next unique selling proposition (USP) more quickly if they quickly grasp that there are more benefits to embracing change than to resisting it. As a result, there is an irrefutable link between a startup's financial stability and its capacity to adjust to ongoing, disruptive developments in the sector.
On the one hand, it may be necessary for company owners to continuously improve their business processes to establish and maintain a competitive advantage, which can be highly intimidating, especially at first.
On the other side, millennial entrepreneurs are empowered by the ease of access to the Internet to quickly access pertinent information, which they can use to lower the entrance barrier that was previously set by the biggest market participants.
Key Strategies for Indian Startups to Adapt and Succeed in the Changing Global Business Landscape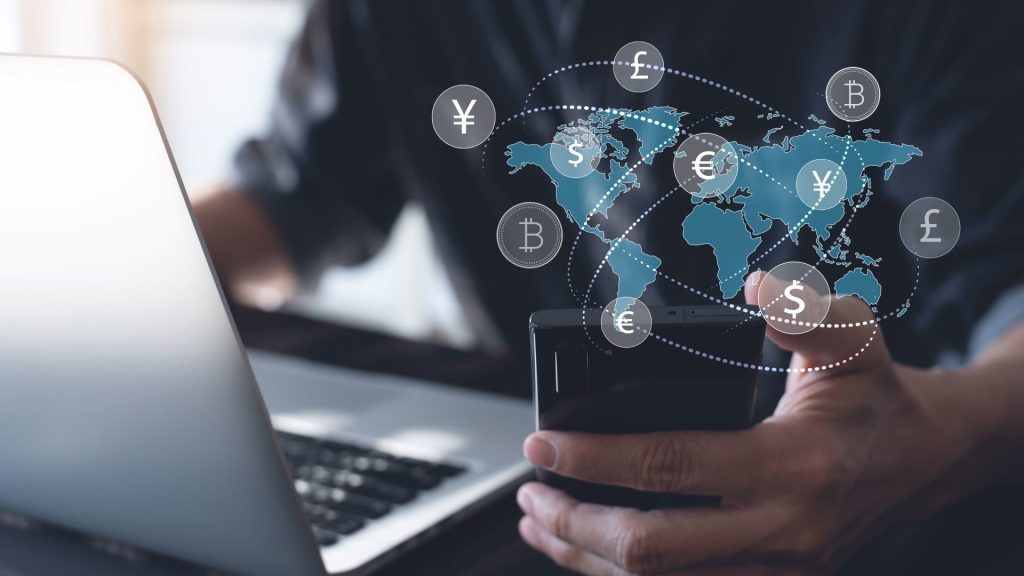 1) Embrace digital transformation
The act of employing digital technology to build new business processes, cultures, and customer experiences—or adapt current ones—in order to satisfy shifting business and market requirements is known as "digital transformation." Digital transformation refers to the reinvention of the company in the digital age.
 One effective way to demonstrate the power of digital transformation is to implement artificial intelligence (AI) into your service business. Reduce the time customers must wait to speak with an agent by using AI-powered chatbots to respond to straightforward customer inquiries.
2) Expand global reach and partnerships
The process through which businesses from one market (commonly referred to as their home market) expand operations into a different market is known as global expansion (often referred to as the target market).
It's a corporate expansion strategy that opens up new global marketplaces for a corporation. Multinational corporations like Apple, Coca-Cola, and IBM began in one market and gradually expanded to other countries. This is what global expansion entails.
3) Foster innovation and agility
 Agility is the speed and efficiency with which information is applied, while innovation is focused on how knowledge is acquired and understood. As desired traits and goals for achieving organizational maturity and growth, agility, and innovation can stand on their own, both separately and jointly.
You need to create a secure environment where there is free communication, experimentation, and no fear of failure to promote creativity. Workers must be able to communicate their thoughts, opinions, and various points of view. This area will be essential for gathering information and identifying new growth prospects.
Strategic agility is the capacity of an organization to initiate or respond to change with speed and appropriateness while retaining adaptability and concentration. Maintaining good strategic agility is a challenging technique that calls for a lot of work and constant effort.
4) Build a strong brand identity
Your customers may regard your goods and services as being of higher quality if your brand is well known. You are then able to benefit from a pricing premium. Building a strong brand identity enables you to increase sales and client loyalty.
5) Prioritize customer experience
Making the customer experience a top priority is a terrific way to draw in new customers since it demonstrates your concern for their needs and your openness to suggestions that might make their lives easier. This is a solid long-term approach since it works effectively in all economic conditions, not only when there is a market downturn.
5 Ways to Prioritize Customer Requests
Use the "first in, first out" principle.
Rank clients' needs manually.
Make your prioritization process automatic.
Sort inquiries based on their type.
Set priorities in line with service-level agreements.
 6) Focus on Sustainability
Living sustainably enhances our standard of living, safeguards our ecology, and protects natural resources for future generations. In the business world, sustainability is linked to an organization's all-encompassing strategy that considers everything from customer service to manufacturing and logistics.
Companies can promote their social contributions through sustainability policies and yet draw in customers.
7) Leverage Government Policies and Initiatives
Under the Startup India Action Plan, businesses are eligible for a range of benefits, such as tax incentives and exemptions, loans at lower interest rates, skill development programs, priority treatment in public procurement, etc.
The 10 government programs listed below can help startups grow into thriving companies:
ASPIRE—A Scheme for the Promotion of Innovation, Rural Industries, and Entrepreneurship
Pradhan Mantri Mudra Yojana
Support for International Patent Protection in Electronics and Information Technology
Multiplier Grants Scheme
Credit Guarantee Fund Trust for Micro and Small Enterprises
Single Point Registration Scheme
Extra Mural Research or Core Research Grant
High-Risk and High-Reward Research
Design Clinic Scheme
Zero Defect Zero Effect Scheme
The earlier-discussed programs serve a dual purpose: they assist and profit from already-existing startups and enterprises while also inspiring and motivating aspiring businesspeople, students, and leaders from all walks of life to start their own companies and advance the cause of an Aatmanirbhar Bharat.
Case studies: Successful Indian Startups that have Adapted to the Changing Global Business Landscape
 1) Ola
The founder of Ola is Bhavish Aggarwal, while Ankit Bhati is a co-founder.
How did the concept of Ola Taxi come about?
The result of Bhavish Aggarwal's frequent points of suffering is Ola cabs. The driver left him on the road while he was traveling to Bandipur from Bengaluru. The reason is that he wasn't prepared to renegotiate the driver's already agreed-upon payment. This feeling of helplessness gave him cause to consider starting a useful and pleasurable taxi business. He and co-founder Ankit Bhati finally put the finishing touches on his concept in December 2010.
The word "Ola," which means "hello" in Spanish, was the inspiration for the name. So, the proprietors intend for this to imply that their services are simple and kind.
What about the consolidation and acquisition of customers?
OLA has also entered the United Kingdom, Australia, and New Zealand as part of its global business operations. Consequently, it has established tactics in seven cities in Australia.
Thus far, Ola has acquired five new firms.
It had previously acquired FoodPanda India. With around 65% of the Indian ride-hailing business, OLA is the most well-known app.
Although Ola is an Indian company, as is well known, it was funded by Chinese investors. As an illustration, consider Tencent Holdings, Steadview Capital, Eternal Yield International Ltd., and the China-Eurasian Economic Co-operation Fund, each of which has a roughly $500 million investment.
What difficulties did it face at first?
At first, Ola encountered the following difficulties:
The founders, Bhavish Aggarwal and Ankit Bhati, initially faced numerous challenges.
They put in a lot of effort; occasionally, Ola's co-founder Ankit had to code nonstop for 48 hours.
On occasion, because the drivers were late, they had to drive the client to their destinations.
Ola is affordable, and by providing a car trip, it satisfies the desires of those who don't want to travel by automobile. They are now offering the bike facility, which is particularly advantageous for those who wish to travel by themselves, are pressed for time, or want to avoid traffic. As a result, this is Ola's success story, and we can all see how important Ola has become to our daily lives.
2) Zomato
Pankaj Chaddah and Deepinder Goel met while working at Bain and Co. in Delhi, and both were graduates of IIT Delhi. As they were working there, they noticed a large number of clients waiting a long time to view the menu card. They were motivated to think of something by it! They also had the bright idea to launch an online restaurant directory.
They improved this website in 2008 and turned it into FoodieBay, a thorough food listing website.
The introduction of Zomato!
Pankaj Chaddah and Deepinder Goel came up with a new name for "Foodiebay" to make it more enticing and straightforward. As a result, the word "zomato," which rhymes with "tomato," debuted in 2010! Since tomatoes are easily recognized in food, "zomato" was created!
The Zomato business model
Advertisements provide financial assistance for Zomato. Also, Zomato has connections to the bulk of restaurants in the city. Customers pay commissions as they place orders.
The Obstacles in the Way of Glory!
Both Deepinder Goel and Pankaj Chaddah worked to improve the app's simplicity and usability. But, funding is necessary for innovation! The founder of the well-known job search website Naukri.com, Sanjeev Bikhchandani, was so impressed by Zomato that he invested $1 million through Info Edge India. The same investors contributed an extra $3.5 million toward the development of the app.
Zomato's mission and motto
Zomato has unveiled a new slogan: "Every meal matters." Customer service representatives take the initiative. Every order a client place is fulfilled. The customer is happy with Zomato and enjoys making purchases there!
Zomato made a huge contribution to helping those affected by the pandemic as well. Even though the bulk of businesses were closed, Zomato was still able to deliver food without any issues! It has genuinely carried out its purpose, "Better Food for More People."
3) Byju's
Byju's is a company Byju Raveendran created that specializes in educational technology and gives students access to an online tutoring platform. To be more precise, Byju's offers online education to K–12 pupils as well as students preparing for several competitive tests. It has become one of the most popular educational platforms, with 3.5 million paid subscribers and an 85% renewal rate.
Business plan of Byju's
Byju's operates under a freemium model, which entails that many of its services are offered without cost but that customers must pay to access the extra content.
The factors that made Byju successful
The purpose that successfully made studying enjoyable
The products or services are of the highest caliber.
Creating interactive material with technology's assistance
The best frame of mind with which to approach the increasing number of smartphone users
The first freemium model made sure there was a steady stream of leads.
Very pushy marketing techniques
The inability of rivals to provide such high-quality content
Made the 1:1 teacher–student classroom experience more prominent.
Future Plans
Byju's has recently dominated the Indian market with its exceptional teaching methods and marketing approaches for schooling. It now has greater goals, greater challenges, and greater team support. In South Africa, the United States, the United Kingdom, and other African and Commonwealth countries, it aims to increase its market share. It already exists in the Middle East.
4) Paytm
Vijay Shekhar Sharma founded Paytm (One 97 Communications Ltd.) in 2010 as a platform for recharges, and it recently overtook all other mobile payment and money transfer apps in India in terms of popularity.
 Aspects of Business and Growth
A customer-centric strategy has consistently been Paytm's top priority. It wanted to make sure that its clients received the finest support possible because it was aware that digital payments were still being established in India. The cost to convince Indians to convert from cash to digital payments is around Rs. 14,500 crores.
One of the company's most significant developments in 2014 was the Paytm Wallet. Because a one-time password (OTP) didn't need to be entered repeatedly, users could pay instantly. The customers were once again unaware of this because they thought using an OTP would protect their finances.
Demonetization—An opportunity for Paytm
For the bulk of us, demonetization meant death, but Paytm gained a fortune, and we don't need to explain why.
At the time, Paytm was the most widely used digital payment app. Demonetization caused it to skyrocket as a result. It provided services to businesses, kiranas, vegetable markets, bars, and even pan shops! It was everywhere we looked! During that time, Paytm was the primary method of online payment.
5) Flipkart
An established online retailer named Flipkart has steadily grown more successful in the middle of this pandemic. The company started as an online bookstore in Bengaluru's Koramangala district in 2007. It has now developed into one of the largest enterprises in the nation, acting as a reassuring example of the potential for success held by Indian businesses.
Binny Bansal and Sachin Bansal started it.
The company currently facilitates more than 80 million items.
The business model of Flipkart
Being a business that uses the business-to-consumer model, it gives users the opportunity to choose their vendors and products from a wide range of possibilities.
The cost of this platform is one of its main USPs. The marketplace is renowned for selling name-brand goods at quite reasonable prices. Its cash-on-delivery option, refund policy, and customer service are just a few of its extra advantages.
Flipkart's development
Flipkart opened an office in Singapore in 2011.
It purchased Myntra in 2014.
It purchased Jabong in 2016.
It bought eBay and PhonePe in 2017.
Walmart acquired Flipkart in 2018 and acquired a 77% stake in the company.
This has significantly increased both domestic and international investors' faith in Indian businesses.
While the popularity of e-commerce services has increased significantly over the last few months, Flipkart offers a lot of promise for continuing to grow in popularity and creating a success story that will be remembered and told by young, ardent entrepreneurs for many years to come.
 Managing the New Global Business landscape: Challenges and Risks
 1) Increased competition
There is more rivalry as a result of globalization. This rivalry may be based on factors such as target market, technology adaptability, quick company response, cost and price of the product or service, etc. A corporation can expand its market share by producing products at a lower cost and selling them for less money.
2) Cybersecurity threats
A systemic and existential threat to society is cybersecurity. A big cyberattack can cause widespread disruption, as we have seen in recent years. It affects not just one business, but a number of them, their supply chains, as well as the infrastructure of the federal, state, and municipal governments.
3) Economic volatility
A market or security is said to be experiencing volatility when there are periods of unpredictable, occasionally abrupt price changes. Volatility is frequently associated with price declines, although it can also apply to sharp price increases.
Globalization generally lowers the cost of manufacturing. This implies that businesses can charge customers less for their products. One important factor that raises the level of life is the average cost of commodities. Also, consumers have access to a greater range of goods.
4) Geopolitical risks
Geopolitical hazards are the possible threats to the political, economic, military, and social systems of a country that may result from its participation in international affairs. They frequently show up anytime there is a significant change in authority, a conflict, or a catastrophe.
The "Food supply crisis," "Rising inflation," and "Energy supply crisis" are the three greatest geopolitical threats anticipated to have an impact in 2023. A global cost-of-living problem is already being felt.
Conclusion
 The key sections that we have discussed in this blog are listed below:
Importance of adaptation for Indian startups
Key strategies for Indian startups to adapt and succeed in the changing global business landscape
Case studies of Ola, Zomato, Byju's, Paytm, and Flipkart as successful Indian startups that have adapted to the changing global business landscape
Challenges and risks of navigating the new global business landscape
Call to Action (CTA) for Indian Startups
A startup business should employ calls to action (CTA) as a crucial tactic to draw customers and so maintain its growth.
In a nutshell, CTAs are those interactive buttons or hyperlinks that say "click here" or "purchase now" to urge your visitors to take the desired action.
Attracting visitors and persuading them to take an additional step towards your aim of making purchases is the ultimate goal of adding CTA to your web pages.
Before adding CTAs to your web pages, we advise you to make the following checks:
List the causes, advantages, and values.
Employ first-person narration.
Make your CTAs stand out.
Provide adequate space for your CTAs to stand out.
Keep your fashion selections constant.
To identify the ideal option for your organization, test your CTAs.
Based on our discussion thus far, we anticipate that this blog will be interesting to all readers who are interested in learning about the tools that Indian startups can use to successfully traverse the new global business landscape.