Business Tips
Private Limited Company formation in India – Requirement, Directors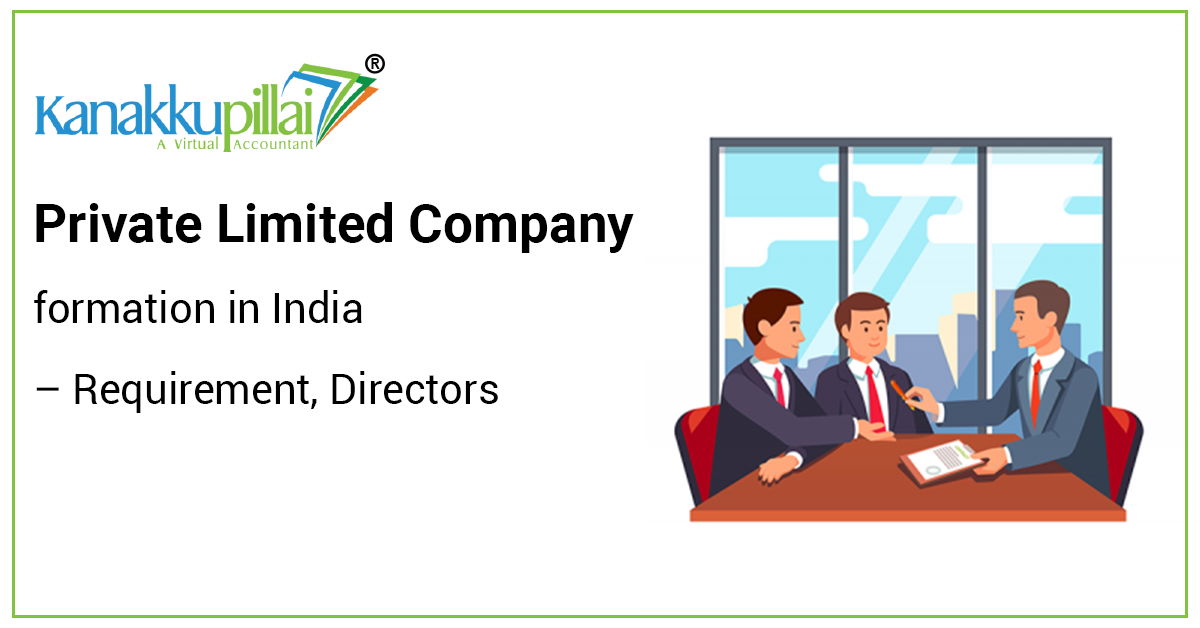 1,400 total views, 3 views today
  Posted on June 7, 2021
A private limited company is a company, which is privately held for small businesses. The liability of the members of a Private Limited Company is limited to the amount of shares respectively held by them. The shares of Private Limited Company cannot be traded in the open market. 
Shareholders required for incorporating a Private Limited Company:
A minimum of two shareholders and a maximum of up to 200 shareholders are required to form a private limited company.  The shareholders can be a person or a company. It can also be a foreign company. Foreign Companies can hold shares of Incorporation Private Limited Company in India subject to Foreign Direct Investment (FDI) Guidelines
Directors:
A company is a legal entity and does not have any physical existence. It can act only through natural persons to run its affairs. The person, acting on its behalf, is called a Director. A Director is any person, occupying the position of Director. A private limited company must have a minimum of two Directors and can have up to a maximum of fifteen Directors. The Director needs to be over 18 years of age and must be a natural person. There are no limitations in terms of citizenship or residency. Therefore, foreign nationals can be directors in an Indian Private Limited Company. A Foreign National or an NRI can be a Director in a Private Limited Company in India after obtaining Director Identification Number. However, at least one Director on the Board of Directors must be a Resident India.
Statutory Compliances required for a Private Limited Company:
A Private Limited Company must hold a Board Meeting at least once in every 3 months and an Annual General Meeting at least once a year.
Time taken for Incorporating a Company in India:
In India the time taken for incorporating a company can take anywhere between 2 to 6 weeks on submission of required documents. It is advisable to choose a unique name to quicker registrations. Names that are similar to an existing private limited company / limited liability partnership / trademark have higher possibilities of rejections and additional time will be required for re-submission of names.