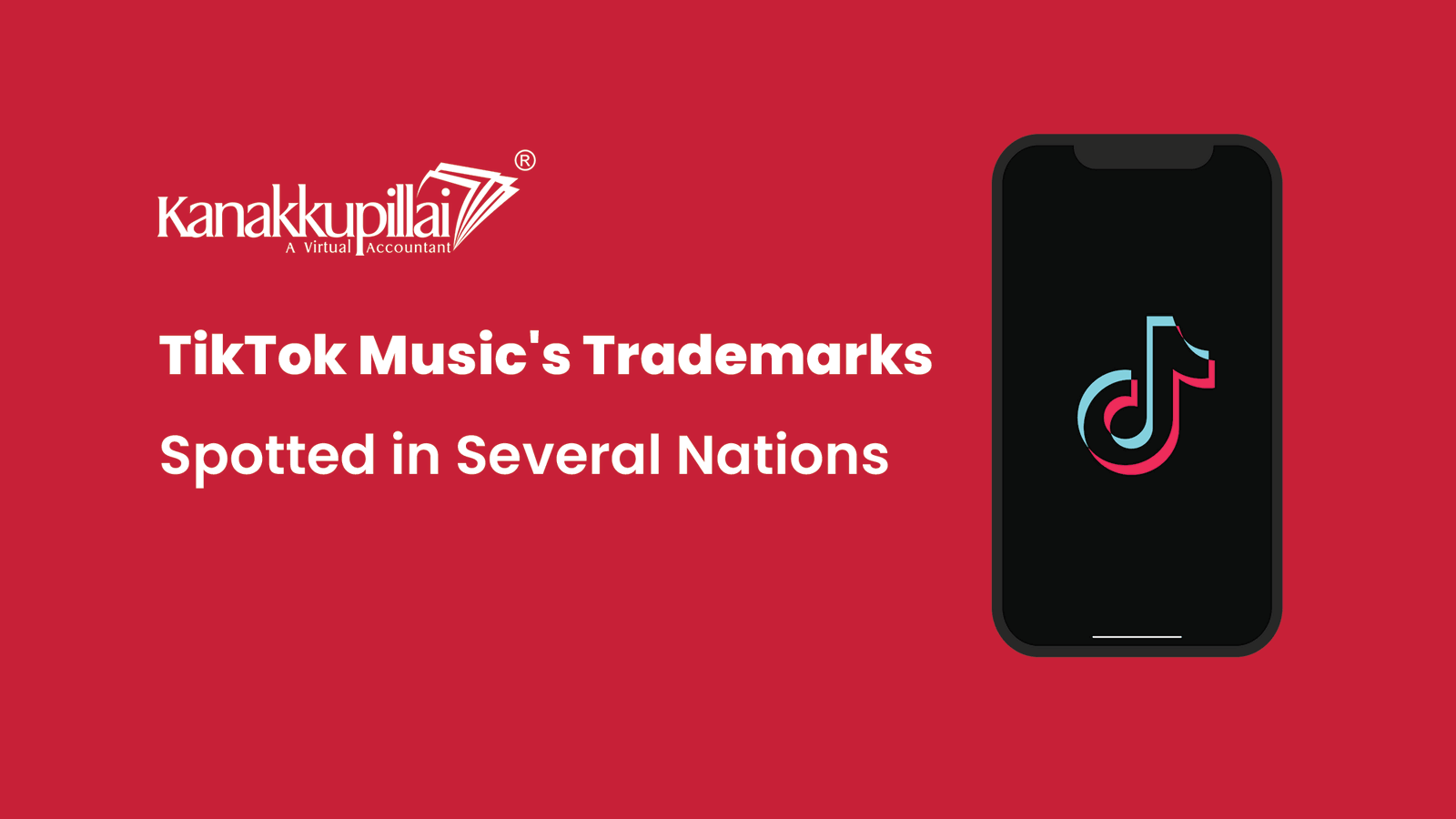 TikTok Music's Trademarks were Found in Several Nations
According to trademark applications made in a number of nations that TechCrunch discovered, Byte Dance may be getting ready to introduce the TikTok Music service internationally. The Chinese corporation has registered the TikTok Music trademark in the United Kingdom, Singapore, New Zealand, Mexico, Malaysia, and Costa Rica, among other nations.
This comes in response to a Business Insider article published last week that noted the application of a "TikTok Music" trademark in United States. Byte Dance had previously registered trademark for a related term in Australia.
Similar material concerning the application's capabilities for listening to music, making playlists, commenting on songs,  taking part in karaoke can be seen in all of trademark registrations. According to the trademark application, users will be able to "buy, play, share, download, make, suggest, and share his/her playlists, lyrics, and quotations; capture, edit, and upload images as the cover of playlists; and comment on music, songs, and albums."
In India, Brazil, and Indonesia, Byte Dance currently runs a music streaming service under the name of Resso. A former Byte Dance employee revealed to us that the company had previously thought of expanding this service to new regions under the name "TikTok Music." According to the insider, it had specifically been exploring launches in developed countries including the U.K. and Australia.
The features of Resso are the same as those mentioned above, including comments on songs and albums, cover photographs that can be changed for playlists, lyrics that are displayed on the lock screen, and vertical scrolling for song browsing similar to TikTok.Resso has made significant success in its current markets since its introduction in 2020, according to mobile statistics. The company recorded 42.3 million downloads from the App Store and Google Play between January and May of this year, up 19% over the same time last year, according to analytics company Sensor Tower. There have been 184 million downloads of the music streaming app total.
Meanwhile, TikTok has significantly impacted the music business, with several hits being fuelled by various viral videos on  platform. According to a study issued by the business previous year, 175 songs that were trending on the short-video platform made it onto the Billboard 100 chart. Additionally, research recently released by a music investor with a U.K. basis indicated that songs with a high TikTok popularity generate more views on YouTube and streams on other music streaming services like Spotify. TikTok's popularity in the music industry is also helping record companies. According to reports, TikTok will have paid $179 million to owners of recorded music rights in 2021.
With its own music service and the recently created music marketing and distribution platform Sound On, Byte Dance would want to take all that traffic and streaming revenue for itself. In order for artists to "leak" their songs to the TikTok audience before the official release, the firm only last week introduced a pre-release tool.
With the introduction of TikTok Music, Byte Dance would have a new source of revenue in addition to a comprehensive music solution service that could help musicians publish their songs through Sound On, promote them on TikTok, and encourage listeners to complete songs on TikTok Music or Resso. The biggest names in music streaming, including Spotify, Apple Music, Deezer, and Pandora, would be directly challenged by this service.
(60)