Top 10 Business Accounting and Taxation Courses in India
Studying finance accounting and taxation will enable one to gain a deeper understanding of the niche. This course provides candidates with an opportunity to acquire in-depth knowledge of the subject and develop necessary skills. Candidates become acquainted with the current condition of the economy of our country through an elaborate overview of the subject.
During the course, students learn about the Indian tax system, the fundamentals of accounting and taxation, the VAT system, and the GST brackets. They are expected to have the ability to calculate well and to have a basic grasp of the foundations of commerce, which can help them instill the advanced principles of the subject.
Because of the increasing number of taxes and lack of experts in the field, this course highlights the necessity of setting up a platform for students who want to pursue a career in accounting.
Thus, the overall course structure aims to equip students with as much knowledge about the field as possible, and to use it in their careers.
Accounting and Taxation is a concentrated certificate program taught face to face and online that supplies entrants with a deep comprehension of accounts and taxes. In Accounting & Taxation one studies the principles of accounting, monetary arranging and financial hypothesis, with a special emphasis on Taxation which is named as the process of collecting fiscal (tax) from citizens who earn wages.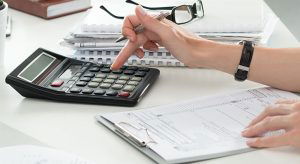 #1. Henry Harvin Education – Online Business Accounting and Taxation course.
Henry Harvin is among the top institutes in India that offer technical and professional courses. These courses are designed according to the current curriculum of academic courses as well as specific requirements of the industry. Courses in this area prepare students to acquire skill sets of professional calibre that allows them to enter available job markets.
The Henry Harvin organization provides a 172-hour certification training over one-year enrolment of its Finance Academy, to the undergraduates of the accounting and tax collection course. Following the completion of the course, they also take responsibility for providing work support to the students. Additionally, they offer their students live projects, temporary positions, skills training and recordings, including access to 18,000 or more Alumni of its Henry Harvin tax assessment and accounting courses. Furthermore, they offer 12+ online classes with an Ask Henry arrangement in addition to these features and also conduct regular training camps with experts in the field.
Throughout the following year after enrolling for the course, entrants will have the opportunity to take part in limitless gatherings with different educators. The applicants who undertake Accounting & Taxation courses benefit from learning the fundamentals of Accounting & Taxation, gaining knowledge of indirect taxes, developing an understanding of TDS and TCS, improving their knowledge of Income Tax, etc.
Henry Harvin has a great e-learning framework. GCAO learning methodology is implemented and they provide individual assistance. Online and offline options are available for the course. Henry Harvin conducts different webinars for students who want hands-on experience. In order to develop experiential learning for participants, projects and case studies are done during the training. Participants will be actively engaged during the training through presentations, group activities, brainstorming sessions, and hands-on experience utilizing both statistical and non-statistical methods.
The training offered at Henry Harvin are conducted with all the necessary strategic techniques for the benefits of students.
 #2. Tezpur University – Business Accounting and Taxation course
The Swayam academy initiates this Accounting and Taxation course for Tezpur University in India. The candidates studying at the university will gain a complete understanding of revenue and taxation.
The expert guides and trained instructors make this course an excellent learning experience. A core set of fundamentals is conveyed to the students.
There is no charge for the course and the materials. In order to obtain certification and access the test, an end-user fee needs to be paid. [You may like: Should your Business Hire or Consult a Chartered Accountant ?]
 #3. NIFM – Diploma in Financial Accounting, Auditing & Taxation course
NIFM is one of the most renowned educational institutions in India with 15 focuses spread across the country due to its methodically planned educational program in Accounting and Taxation. With live sessions for training, the participants get to explore this vast field effectively.
They offer 6-month training sessions for their participants. Considering the course content, they offer some JOB Oriented training with decent preparation. According to the HR department's search for skills in the future, they distinguish the most recent market needs and plan our course accordingly. A year-long confirmation course as well as momentary affirmation are offered by NIFM. The institution also has many different branches distributed across the country.
 #4. SLA, Delhi
The certification training for accounting and taxation here combines the E-Accounting, and E-Taxation (E-GST and E-Income Tax) and gets planned based on our employees' current workplaces.
They offer Industry oriented certification training for the Accounts and Taxation which help all kinds of students to up-skill at corporate.
After completion of 70% training the placement team from the organization provides job assistance and arranges interviews till placement.
The trainers are the experts who provide practical compliance training and online e-filing in real-time.
#5. Indiana University, Delhi
Indiana University's School of Business studies offers the Micro Masters course in accounting program to the highest levels of academic success. In order to substantially improve students' understanding of accounting, this Micro master's program has been designed by the advanced trainers there. The program is designed for those new to or changing their accounting career or for those who wish to update their understanding of accounting and banking.
Joining this institute gives benefits like learning from the award-winning tutors at Kelley School of Business, to prepare and analyse financial summaries and gain experience in monetary detailing, learning about the important components of financial detailing, such as incomes, costs, gains and losses, net gain, resources, liabilities, and proprietors' value, making of complex business decisions by understanding the data, etc. [Also check: 100% success rate Business ideas that can be started with 1 lakh in 2021]
#6. Zonal Tech solution
Zone Tech Solutions is the world's leading provider of management training, job-related training, consulting, and outsourcing services. Innovative tech solutions by Zone can empower learners while staying ahead of the curve. Zonal Tech Solution places a high value on quality-oriented training and development.
The course is divided into 12 modules. Learners will demonstrate their ability to interpret and respond appropriately to financial information. In turn, they'll be able to make smarter decisions, resulting in higher profitability. In this way, accounting treatments could be applied to each type of inter-entity relationship.
During their training, they would give hands-on training and guarantee 100% placement.
#7. Institute of Practical Accounting and Taxation
Practical Accounting and Taxation Institute, Bangalore is among the best institutions for taxation and accounting courses. Accounting and taxation are covered in the best way possible at IPAT.
It is one of the best places to become a professional Accountant/HR. The programs at the PAT Accounting School are unique. This course is designed specifically for students aiming to become professional chartered accountants. Learners can get better jobs with their tools and precise skills. PAT Accounting school will prepare you to be a professional accountant.
#8. K-FAT (Certified Course in Business Accounting and Taxation Courses Online 
K-FAT offers a 200-hour, 6-month certification program designed for new entrants to help them acquire the skills needed to fulfil the current requests for expertise in the Financial Accounting and Taxation industry.
Undergraduates who finish this course and complete the significant preparation can handle Accounting and Taxation projects in every single one of the three industries, including Manufacturing, Transacting, and Services. [ Also check: GST Login: Goods & Services Tax GST Portal www.gst.gov.in Login India ]
#9. IMS Pro school, Bangalore
The CIMA India has named IMS Pro school as its Best Learning Partner for the year. The CIMA professional course is tailored to meet the needs of professionals. The course provides practical insight into finance and business management through a real-time case study approach.
CIMA learners were well-supported throughout their journey by IMS Professional School and the excellent faculty. Among the fields of expertise that its employees have obtained are financial analysis, wealth management, financial planning, and management accounting.
#10. EDUPRISTINE – PostGraduate Accounting and Taxation Course
The PostGraduate Program in Accounting and Taxation course online (PGP-BAT) provides students with practical experience and skills to prepare them for professional careers in accounting. A team of industry experts designed, curated, and structured the modules of the program with years of experience in tax and accounting.
Every module is divided into a calculated agreement and a practical implementation. Calculated agreement is related to workforce-driven LIVE web preparation for that hypothetical part of the course curriculum. In these LIVE internet instruction sessions, the foundation is laid for going to the lab-based actual study hall training, which covers the practical application of the ideas. Therefore, the active experiential training will centre around actual situational ventures, contextual analyses utilizing bookkeeping programming, and different apparatuses used in the working environment.
Conclusion 
Basically, accounting and taxation courses are intended for trade entrants whose central areas of interest are money and taxation.
It is widely recognized that the accounting and taxation professions are highly respected. Employment includes government – both federal and state; public accounting firms; financial services; insurance companies; banking; academia; and nonprofits. Employer stability and advancement opportunities are present. You can fill in as an appraiser, clerk, account manager, financial expert, administrator, accounting manager, and so on. Regardless, you can get certified from any recognized institution for the professional accounts and taxation course.
One such recognized institute is that of Henry Harvin. In addition to offering accounting and tax collection courses, Henry Harvin also gives accreditation for the accounting and tax collection courses. There is no doubt that Henry Harvin offers one of the best accounting and taxation courses. Both financial professionals and students can benefit from it. An MSME and Government of India affiliated certification is awarded upon completion of this course.
It's no secret that tax professionals have a lot of career opportunities. Such professionals are in greater demand, the program partners with industry experts, and the work is challenging, diverse, and stimulating. So, it's necessary to take a wise decision to ace in the race.