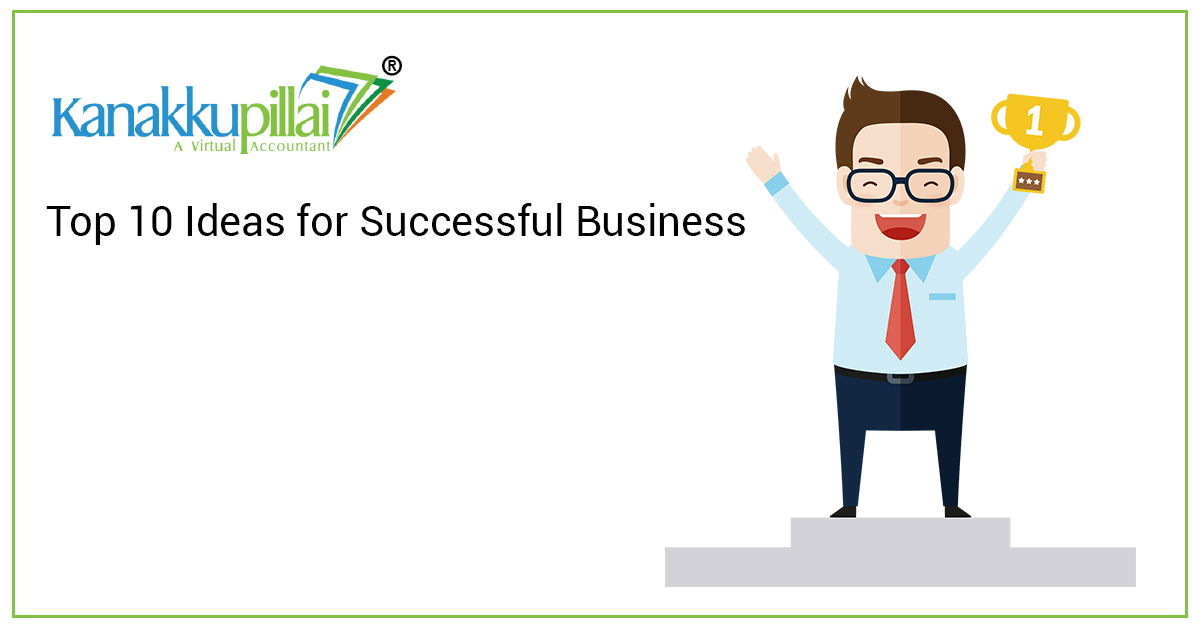 Top 10 Ideas for Successful Business
Top 10 Ideas for Successful Business in 2022
You know you want to start a business, but you're having a tough time articulating your idea. If you want to become an entrepreneur, it's important to start with a great business idea. All you need is a bit of inspiration. It all starts with an idea that has room to grow over time.
If you are thinking of starting a business in 2021, it is critical to take the new normal into account. The COVID-19 pandemic has changed so much about how people consume products and services. While starting a retail business or restaurant might have been good ideas previously, you might be best served to reconsider those thoughts until you see how the next year plays out. Instead of some more traditional businesses, think about those that can support how people are now living their lives.
If you're ready to run your own business, consider any of these below discussed top 10 great business ideas.
Evaluate Yourself
Responsive
Be Fast

Make Sure the Money Is Lined Up

Be Professional

Affiliate Marketing

Get Clients or Customers Lined Up

Write a Business Plan

Decide on a Legal Structure
Register with the Government
1. Evaluate Yourself
This can be difficult, especially because it requires you to be completely honest. The up side is that if you are honest it's invaluable knowledge to have.
What type of a person are you? Are you a "big picture" person or a "detail orientated" person. Are you good with accounting and numbers or would you rather be out meeting customers and selling products?
Understanding your strengths and weaknesses will tell you how you need to allocate resources.
2. Responsive
Enduring companies are responsive to the needs of customers and the needs of the times. They change to meet new business challenges.
Apple and Microsoft are great examples of companies that have lasted four decades and are among the most valuable companies in the world today.
They have not become irrelevant. Apple is innovating in products and coming out with products that customers want. Microsoft has changed with the times and is targeting its software towards individuals and enterprises in such a way that it can differentiate itself from the free alternatives.
3. Be Fast
These days, technology is changing at an ever-accelerating pace. If you want to build a company that leverages some new or emerging technology, you have to do it fast before others do it. Facebook succeeded because it was one of the first companies to build a social network who did it well. Bill Gates left Harvard to start Microsoft because he realized the urgency of his entrepreneurial vision. Steve Jobs was an early mover into personal computers.
4. Make Sure the Money Is Lined Up
Save up if you have to. Approach potential investors and lenders. Figure out your financial fall-back plan. Don't expect to start a business and then walk into a bank and get money. Traditional lenders don't like new ideas and don't like businesses without proven track records.
5. Be Professional
Everything about you and the way you do business needs to let people know that you are a professional running a serious business. That means getting all the encouragements such as professional business cards, a business phone, and a business email address, and treating people in a professional, courteous manner.
6. Affiliate Marketing
Affiliate marketers promote products of other people and earn commissions on their sales. Amazon is currently the most popular platform for affiliate marketing, but there are many alternatives as well. Affiliate marketing is often combined with blogging to create a seamless mix of content and promotion.
7. Get Clients or Customers Lined Up
Don't wait until you've officially started your business to line these up, because your business can't survive without them. Do the networking. Make the contacts. Sell or even give away your products or services. You can't start marketing too soon.
8. Write a Business Plan
The main reason for doing a business plan first when you're thinking of starting a business is that it can help you avoid sinking your time and money into starting a business that will not succeed.
9. Decide on a Legal Structure
Is your business a Sole Proprietorship, LLC, Partnership, Corporation? What's the difference? All of these entities have their own strengths and weaknesses as well as tax consequences. This is where professional advice is a must.
Consult your lawyer and tax adviser as to the best option for your situation.
10. Register with the Government
Exactly what you need to do will depend on what type of business you have. If you have a retail store, you will normally need a business license and sales tax license. If you do personal services such as hair or nail salons, your will need to register with the local health department.
Depending on the business structure you have an EIN (Employer Identification Number) maybe required. You can find a complete list of federal and state licensing requirements
(306)