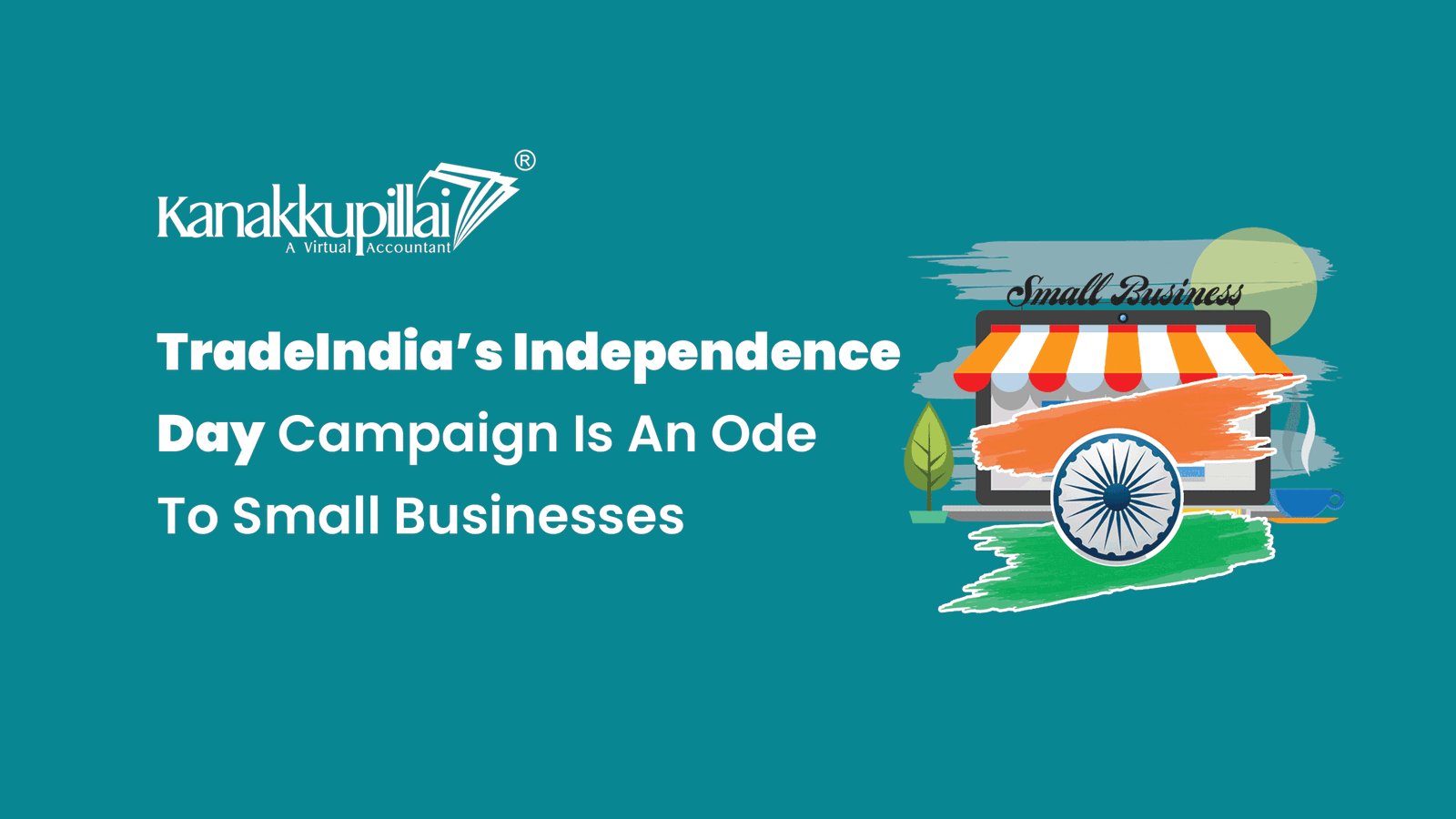 TradeIndia's Independence Day Campaign Is An Ode To Small Businesses
TradeIndia's Independence Day Campaign Is An Ode To Small Businesses
Micro, small, and medium-sized businesses, or MSMEs, are the foundation of any developing economy. Through a variety of subsidies, programmes, and incentives, the Government of India supports and promotes MSMEs through the MSMED Act. Udyog Aadhar or MSME Registration is essential in order to receive advantages under the MSMED Act from the Central or State Governments as well as the Banking Sector.
Micro, small, and medium-sized enterprises (MSME) refer to all businesses that fit into one of these three categories. The foundation of any economy and a catalyst for economic growth, MSME businesses support equitable development for all. Large corporations tend to be less labour-intensive than MSME Enterprises, which also have a very high employment potential at very cheap capital costs. In India, MSME contribute significantly to both industrial production and exports. It is crucial to the growth of the industrial economy as well.
Therefore, the MSMED Act of India facilitates the promotion and growth of businesses through a variety of incentives, programmes, and subsidies in order to promote and develop MSMEs.A proprietorship firm, partnership firm, LLP, private limited company, or public limited company may register in order to receive the benefits under the MSME Act.
Let's begin the discussion on our core topic
The nation's top B2B marketplace, Trade India, launches a digital campaign in honour of India's 75th anniversary of independence. In line with the vision of "Aatmanirbhar Bharat" that Honourable Prime Minister Shri Narendra Modi has for his nation, Trade India's most recent creative achievement aims to highlight the true potential of India's vibrant MSME sector and how it is helping to make the nation self-sufficient or "Aatmanirbhar." The campaign is a tribute to MSMEs in India as it observes "Azadi ka Amrit Mahotsav." The commercial emphasises how MSMEs are actually creating the new India's face.
The powerful lyrics of this ad, which were delivered by renowned voice actor Babla Kochhar, really highlight the influence of our country's business community in bringing about sustainable development. The campaign opens with someone creating a map of India, then features Babla's seductive narration about how the many enterprises in the nation have developed an unspoken bond and are helping one another move toward a stable future. The campaign's audio-visuals artistically demonstrate how each state's peculiarities, such as Kashmir's pashmina, Haryana's wood, and Bihar's Madhubani artwork, have come to have a special place in the hearts of not just the nation's traders and businesses but also its people.
The campaign honours companies who work tirelessly to establish strong value and recognition in the market niche they serve. Personal care and social interactions are at the heart of how businesses deliver their services. As the video goes on, Trade India is positioned as a top platform for connecting buyers and sellers. The brand honours the drive of MSMEs to aspiration, dream, and achieve.
Sandip Chettri, CEO of Trade India, said on the campaign: "This year, Trade India celebrates the 75 tenacious years of India's Independence by celebrating the MSMEs across the country. Since it captures the very core of Trade India and its interaction with the B2B community, this campaign is particularly dear to our hearts. Since Trade India's start, we have been very proud and honoured to be helping businesses realise their full potential. The cartoon film does a fantastic job of chronicling India's small and medium-sized enterprises and their amazing accomplishments since Independence.
Our campaign intends to impart a sense of hope as the country is on the verge of a new dawn and reiterates the relevance of "unity in variety" as the distinctiveness of our country. Beautiful images and a stirring voiceover by Babla Kochhar bring the idea to life.
(82)