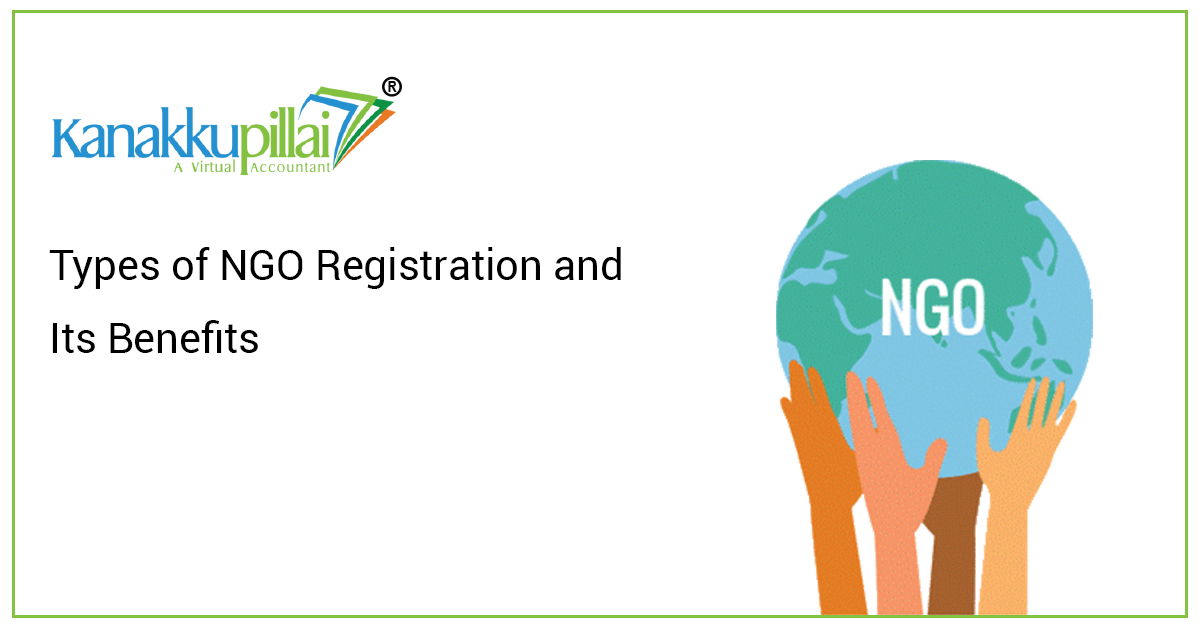 Types of NGO Registration and Its Benefits
Types of NGO Registration and Its Benefits
Nowadays, people having knowledge and awareness about non-government organizations. You would also enquire about the many forms of non-governmental organizations that might be recognized in India. Once you have made your decision, check to see if it meets your requirements. If this is the case, complete the NGO registration process and then proceed with your strategy. You should know about several sorts of NGOs and their benefits.
NGO registration
Non-governmental organizations, or NGOs, are non-profit organizations that are not affiliated with any government. Governments and international government organizations frequently subsidize them. The main goal should be to help those who are less fortunate. Apart from that, the NGO tries to raise awareness about many issues rarely discussed in society and are frequently overlooked. NGOs work to affect change in various sectors, including education, public policy, social, humanitarian, health care, human rights, the environment, and others.
What is the objective of registering a non-profit organization?
It makes no difference what type of NGO you are running or planning to start. Regardless of the industry in which you operate, you must have the ultimate objective and intrinsic desire to serve and support others, whether in education, art, skill development, or any other field. You must also mention the recipient, the broader public or a specific group of people. If you want to help individuals and serve society, the best method is to register as a non-profit organization. The following are some of the motivations for forming a society in India:
These are self-governing organizations that work to improve society by assisting the poor and needy.
You can proceed with NGO registration once you have identified your NGO's agenda, there are various benefits that NGOs enjoy, which will be covered later.
Different laws apply to the registration of NGO
Several regulations govern NGO registration. In India, three governing acts can be used to register non-governmental organizations:
For trust registration, there is the Indian Trusts Act of 1882; for society registration, there is the Societies Registration Act of 1860; and for Section 8 company registration, there is the Companies Act of 2013.
NGO Registration Types
As previously stated, the NGO registration process is governed by three statutes. As a result, there are Four fundamental categories of NGO registration:
NGO registration was obtained under the Trusts Act of 1882. Generally, governmental charity trusts or private trusts are created to assist members of an insecure and changing social class. When assessing whether a trust is private or public, the essential question is whether the beneficiaries are a significant portion of the general public.
Benefits
Public Charitable Trusts in India is governed by no law in the majority of states. Many states, including Madhya Pradesh, Maharashtra, Gujarat, and Rajasthan, have a Public Trusts Act. The words Govt. Regd. or Regd can be used by an NGO that is registered under the Trusts Act. The government owns the land. Several tax advantages, such as income tax, are available. The Income Tax Act provides an 80G certificate benefit.
Society Registration
A society is a group of people who meet together for scientific, literary, or charitable reasons or any of the other purposes listed in Section 20 of the Society Registration Act, 1860. Society Registration refers to an NGO that has been registered under the Society Act of 1860.
Benefits
The following benefits are available to NGOs that register under the Society Registration Act of 1860
Legally distinct identities
One of the key benefits of registering a society is that the NGO becomes an independent legal entity in the sense of the law. Because of this distinction, members of such NGOs are only liable for their actions, not those of other members.
Limited Liability
The Limited Liability Society is a legal entity distinct from its members. As a result, each member's liability is restricted to their portion. That is to say, the members' personal assets cannot be used to settle the firm's liabilities under any circumstances.
Exemption from taxation
Everyone wishes to be exempt from paying income taxes. Furthermore, society registration is a type of NGO registration that exempts the company from paying income taxes.
Legal safeguards
You will have legal protection once you have registered your society under the Society Registration Act, 1860. It means that no other company or individual can utilize your personal assets, company name, or other similar information. Any person proved to be responsible for a violation would be punished.
Registration of a business under Section 8
Section 8 business registration is a type of non-governmental organization (NGO) registration obtained under Section 8 of the Indian Companies Act, 2013, and is used to encourage and promote art, science, commerce, charity, religion, or any other useful goal. Furthermore, any profits or other money is used to further the companies' objectives, with no dividends distributed to shareholders.
In fact, Section 8 corporations are formed to pursue the primary goal of societal good in any of the fields listed.
Benefits
No low capital requirement
Section 8 corporations, unlike other entities such as public limited companies, do not have a minimum capital requirement. However, the company's capital structure can be changed at any time if it is necessary for the company's growth.
Entity with its own legal status
A Section 8 company, like a Private Limited or other limited corporation, has its own identity and is a separate legal entity from its members. Furthermore, a Section 8 Corporation exists indefinitely.
Exemption from taxes
This type of NGO registration comes with several tax benefits. It is, after all, one of the most significant benefits that NGOs are registering under Section 8 Companies, particularly those giving to Section 8 Companies, receive. Contributors can also claim a tax deduction for donations given to this type of NGO.
Bottom line
Based on the above discussion, it can be concluded that NGO registration, in all of its forms, is done to assist the impoverished or to develop and promote science, commerce, the arts, literature, and other fields. Profits are expected to be put towards the development and well-being of certain societies and welfare.
(32)