75 total views, 3 views today
FSSAI License Fee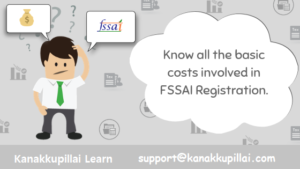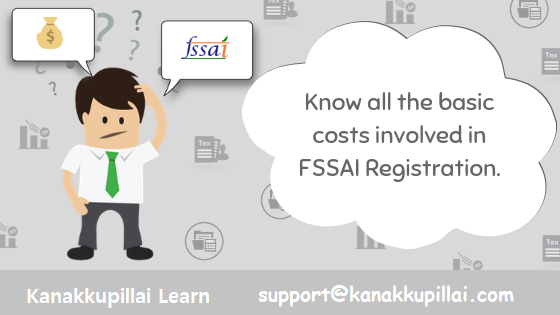 Food and Business Operations or FBOs are big businesses in India. There are a number of companies that are plunging in the pool of food businesses. There are various forms of these businesses in India like catering services, restaurants, cafes, mobile food services, home delivery, etc. To run any kind of food business, it is important that you must get the FSSAI license.
FSSAI License Fee
Now that you know which businesses need to go for FSSAI license fee, it is now important to know what is the fee charged by FSSAI for the different licenses.
1. State Licensing Fees
As evident from the name, this license is issued to the FBOs that are operational in a state. Any business that is into food storage, marketing of food products or food product distributors, or retailers of food products. This license is issued by the state authorities.
The state licensing fee for the 4 Star Hotel is Rs. 5000
Manufacturer or miller who produces 501 to 2500 MT of milk solids annually, or has a production of above 1 MT per day has to pay an amount of Rs. 5000 as the FSSAI license fee
Milk manufacturer or miller that is into the production of 1MT mil or 501 to 10,000 LPD of milk, or 2.5 MP to 500 MT of milk solids annually, has to pay a fee of Rs. 3000.
Food vendors and other food businesses like restaurants, clubs, or boarding houses that serve food have to pay FSSAI license fee of Rs. 2000
FBOs in catering or the ones who are serving food in the canteen in school, colleges or offices also have to pay a license fee of Rs. 2000.
The licensee fee has to be repaid at the time of license renewal.
In case of issuance of a duplicate license, the license will cost 10% of the FSSAI license fee applicable to that particular business
2. Central Licensing Fees
This license is issued by the regional office and is given to the FBOs in the manufacturing of food, enterprise, food businesses involving a central government agency, ports, and FBOs connected to the airport.
The central license fees are as follows:
In case of a new FSSAI Central license, a fee of Rs. 7,500 needs to be paid annually
Renewal will cost Rs. 7,500 per year
In case of improving FSSAI license fee, a fee of Rs. 7,500 has to be paid