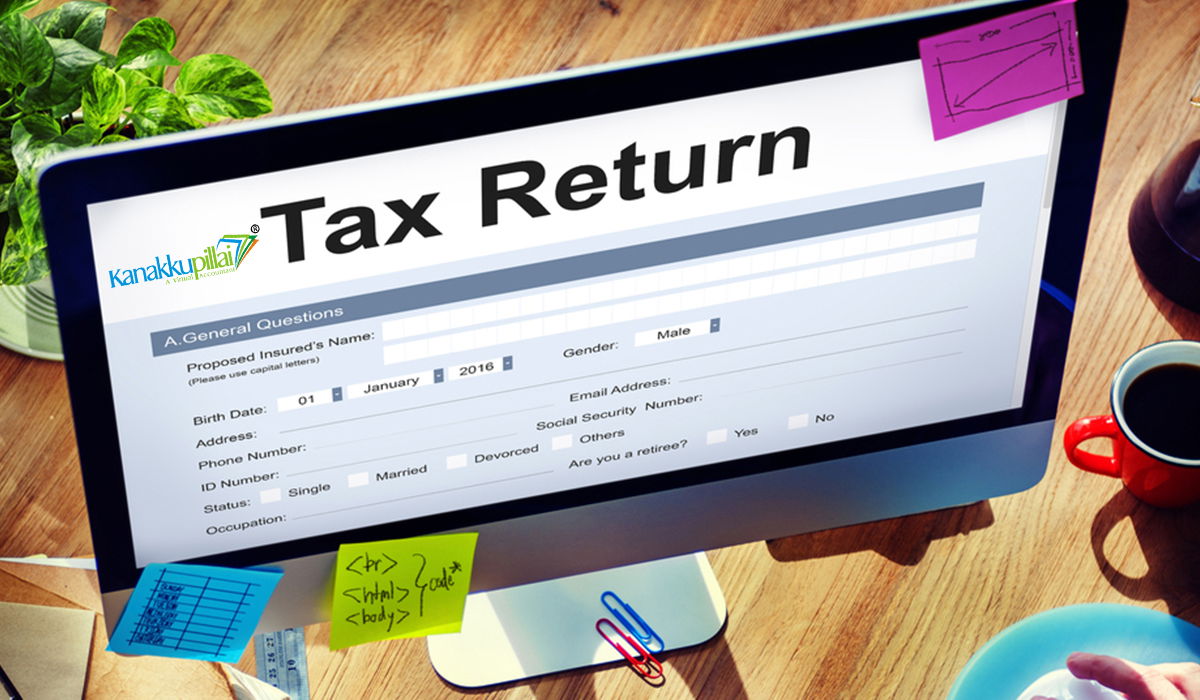 How Does Income Tax Return Filing Online Works in India?
How Does Income Tax Return Filing Online Work in India?
The tax imposed on the income of individuals, corporations, businesses, or other legal entities is officially named as Income Tax. There is no fixed tax rate for all ranges of incomes, it differs depending on different sectors and sections, even there may be few incomes which are qualified to pay income tax.
Basically, there are two types of taxes followed in our country Direct Taxes and Indirect Taxes. Direct Taxes are taxes which are directly collected from the taxpayer whereas indirect taxes is a third party tax such as VAT etc.
Income Tax Returns in India
An Income tax return in India or ITR is a form used to submit the details of your income and tax to the Department of Income Tax. The tax eligibility of a taxpayer is computed based on the income. In case, if the income tax return shows any excess tax that has been paid during the previous year, then the taxpayer will be liable to receive a refund from the Income Tax Department.
How can I file my income tax return online in India?
PAN will be auto-populated.
Select 'Assessment Year'
Select 'ITR Form Number'
Select 'Filing Type' as 'Original/Revised Return'
Select 'Submission Mode' as 'Prepare and Submit Online'
It is mandatory to file the income tax returns online for all the registered taxpayers whose taxable income. However, paper returns can be filed by those who are above 80 years of age and do not have any income from regular business or profession
List of documents required to file your Income Tax Return:
Form 16: CHECK THESE OUT
Salary slips: For salaried taxpayers, it is important to keep the salary slip ready
Form 26AS
Form 16A
PAN card
Aadhaar card
Deductions under Section 80D to 80U
Capital Gain Statement
Advantages of Filing Tax Return Online in India
If you file your IT returns online, the calculations are computed automatically which makes you relieved from the hassle of confusions because of those additions and subtractions. And obviously, the calculation done online will be accurate and can not be questioned or doubted.

It is a simple, convenient and time-saving process. In the traditional method, it takes more time for the money to you compared to the online process.

You receive the acknowledge slip immediately and it saves you from the plethora of paperwork.

No long queues, no any agent and no fixed hours, just file your income returns from your comfort and at any time at night or day.

It is a more easily accessible way to file the returns online as you can check the status of your refund anytime
How to File Income Tax Returns Online in India
Following are the steps involved in the process of e-filing or online filing of tax returns in India
First, visit the

official website of Income Tax of India

and sign up as a new user.

To complete this sign up process, you have to enter your PAN Number and other needed basic information. Once completing the login process, just tap the button that says "Register".

After getting registered you will be taken to a form which holds your address, the one which is entered in your PAN card. Here you have to update other basic details such as telephone number, create your password, e-mail, and then submit the form.

In this step, you have to go to the link for the assessment year and select the category. For instance, for a salaried person, click and download the form-ITR-1.

Along with the respective form you should also download the excel utility in which you have to enter the required information and be required to save that excel sheet on your computer.

Then upload the excel sheet and click the "Submit Return" button.

Once completing the above-mentioned process, you will receive an acknowledgement slip, take a print out for further reference, then verify and sign it and mail it to your respective income tax department or office.

The acknowledgement receipt must reach your respective income tax office within the time span of15 days if anything fails in this process, you will be required to do the same online filing process again.
Have a Questing, Then Write us Now at support@kanakkupillai.com, We are more than happy to help you out.

(119)