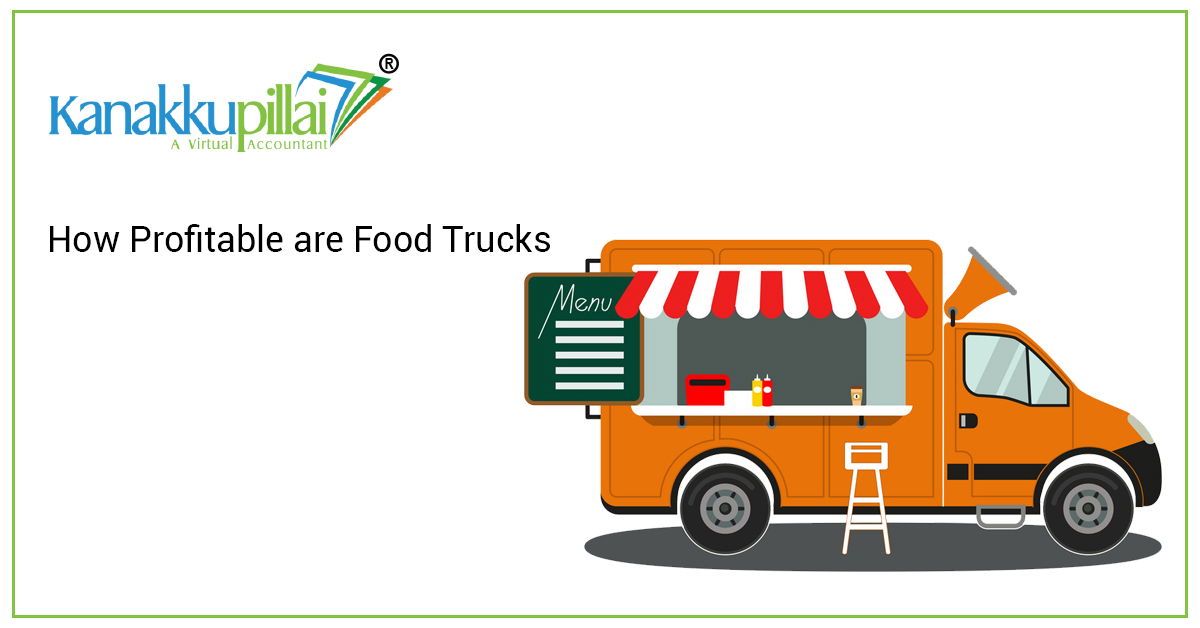 How Profitable are Food Trucks
How Profitable are Food Trucks?
Food trucks are one trending business plan which came all the way to India from the western culture. And it has earned a lot of fame and acceptance among consumers and entrepreneurs. It is often seen as the one serving traditional food of an area or locale due to which many people rely on the food truck for getting authentic local food. The foods served on these trucks are also affordable and of economic price ranging which was one major reason for getting massive attraction from the local public.
Every year many small businesses in the restaurant industry come up on wheels, while some of them manage to exist, there are others who get out of the business majorly due to the poor management and lack of expertise held by these entrepreneurs about business and also in the field. This means that a food truck is not an easy business to handle as there are a lot of difficulties along with all the pros held by this business despite being a small business and understood to be easy and simple to handle.
Despite holding the immense potential to make a good and an attractive amount of income on a daily, monthly, and yearly basis, food trucks are like babies which need ultimate care and attention on a daily basis as it is like running a daily errand and cannot have inventory back up maintained for a long or short term as the space provided for such storage would be very low.
Coming to the initial cost, like any business and also the business in the restaurant industry the food truck also demands a good amount of investment for various reasons ranging from the buying of a food truck to even meeting certain legal requirements.
A food truck owner have to obtain certifications and registrations for starting their business and some of this would include:
– Mobile Vendor Certificate from FSSAI
– NOC or No Objection Certificate issued by the local Municipal Corporation
– NOC issued by the RTO
– Certification issued by the Fire and Safety Department
– Certificate for Shops and Establishments
– Insurance for Kitchen (which is optional).
The owners on a common basis purchase old trucks and convert this into a food truck which would help them save a good amount of money and also give them the complete freedom to renovate and articulate a business premise which is according to their own design and aspiration. Then the entrepreneur will have to get the kitchen equipment, electronic appliances, and other essential items that would make the kitchen into a mobile kitchen and a restaurant. Keeping all this together, the investment would cost the entrepreneur from INR 8 lakhs to INR 10 lakhs in total.
But the point of importance here is how much the food truck business can help its owner earn such that he can maximize the return on investment in a nor time. And this shall be made possible not just with the earning of a good turnover but also with a decent amount of profit. On an average day, a food truck can earn from INR 5000 to INR 10,000 when set in a busy area. At the same time when this is set in big events or college festivals or such other festivals or gatherings with number of people present, with good management, the entity can earn the owner with an average daily income ranging from INR 30,000 to INR 40,000.
The purchase of raw materials is on a daily basis which would help them keep at bay the extra purchases and limit their purchase only to the required raw materials or ingredients. And one other advantage held by the food truck business is that it is mobile and can shift its location from one to another on the basis of the occurrence of an event or a place where there is a mass gathering or a good number of people. And this would help them earn a good amount of turnover, and with the daily expenses, they can also easily compute the profit earned on a daily basis. This will help them make the necessary adjustments and ensure the earning of maximum profit on a daily basis. And all these points put together, we can say that the food truck business is the now and next sensation which if run with all due compliance and good management holds the strength to earn a good amount of profit-making the same a profitable business.


(185)