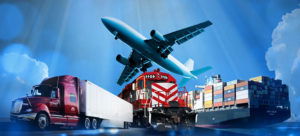 How to start Import-Export Business in india
How to start Import-Export Business in India
All around the globe, import and export is rampant. You'll find nations around the world that just simply cannot do with out import and export. This can be of due to the fact no country can survive absolutely By itself with no interaction with other international locations. There is usually a need to  relate and have interaction in Trade of products, it might both be regarding Raw materials, semi-completed goods or completed goods.
This essential gap can be monetized by you in a method of motion of products from in which it really is in abundance and previously mentioned the need to a country where by You will find there's significant desire for this sort of items. International trade is one of the hot industries with the 21st century.
Register your business as a legal entity like sole proprietorship, LLP or Company
Before Starting any Business in India you have to require register your business. you have to register under a firm/llp or company. so every business formation is depend upon your requirements. Each business type of formation has own features so you can register your business according to your needs so we explain in simple words below about each type of business formation
Open Current Bank Account
1. PAN Card
2. Partnership Deed (In case of partnership firm)
3. Certificate of Incorporation, MOA and AOA (In case of Companies)
4. Address proof of the firm/company/HUF
5. ID/Address proof  of all the Partners/Directors
Start by deciding what you want your name to communicate. It should reinforce the key elements of your business. Your work in developing a niche and a mission statement will help you pinpoint the elements you want to emphasize in your name.
The more your name communicates to consumers about your business, the less effort you must exert to explain it. According to naming experts, entrepreneurs should give priority to real words or combinations of words over fabricated words. People prefer words they can relate to and understand.
Apply for VAT / TIN Registration (GST Registration)
AT and CST or Sales Tax or TIN Registration is required for selling the goods in India for the retailers and manufacture. so after the business registration you have to apply for the VAT Registration from your state government. VAT is a Indirect taxes so its rules and regulations is very state to state. Even in some state there is security concept so its little bit expensive.
Apply for IEC — Import Export Code.
Importer exporter code is a code required by business who are involved in imports and exports in India. For applying Importer exporter code in India, a copy of PAN Card, proof of address of business,  constitution of the business and a letter from the banker is required.
Clearing Agent
Essentially takes care of the customs clearance aspect of the business accredited with the local customs authorities, border agencies, port etc. Arranges to pass the relevant documents at customs and  for customs inspections as required.Check and process Duty and VAT payments as applicable.

Reach kanakkupillai to Register Your Business at Low Cost!
Email: support@kanakkupillai.com | Phone: +91 7305 345 345 –FREE Consultation for All States in India.
Don't hesitate to call us/Email us, We are more than happy to help you out!

(36)