The Complete Guide to FSSAI Food License
FSSAI Food License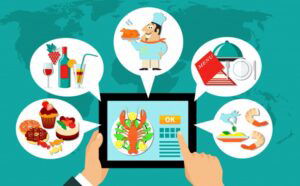 FSSAI Food License stands for the Food Safety and Standards Authority of India which is an autonomous body established under the Ministry of Health & Family Welfare and the Food Safety & Standards Act of 2006. It ensures the hygiene and safety standards to be maintained in the FSSAI registration so that people get hygienic & quality food.
Why FSSAI Food License registration is necessary for restaurants or food outlets?
As the standard of living of the people has improved, people have started eating out as result number of the restaurant have also mushroomed in the recent years, hence, most of the customers want to have good quality food which has been certified for safe consumption. The credibility of the restaurant business increases due to the FSSAI logo on menu and pamphlets
The standard of the restaurant business operations improves when the restaurant has FSSAI license. FSSAI license is also issued only to those restaurants which meet the specification, hence the standardization in the kitchen and back end spaces needs to be achieved by the FSSAI guidelines.
Every food package must have a label containing the logo of the FSSAI & the license number
How to do FSSAI Food License registration of the restaurant?
FSSAI food license registration can be done through the following steps:
Step 1:
Visit the online portal. And check the eligibility criteria under the various license heads i.e. State License, Central License or Basic License. The turnover criteria for Basic License is up to 12 lakh, Central License is above 20 crores and the State License is up to 20
Step 2:
After knowing the eligibility criteria, click on the signup option. A valid phone number and an email id is required for sign up
Step 3:
The signup process is complete with the choice of username & password and the account is being created for login. It is to be noted that the account created is valid for 30 days after which the accounts get deactivated. It is imperative that the account holder does FSSAI registration within a month
Step 4:
After logging on to the FSSAI account, go to the FSSAI registration at official website to provide the relevant information
Step 5:
Make a copy and take the print out of the form before submitting it. The hard copy can be used for the future reference
Step 6:
After submission of the form, the reference number will appear on the form that needs to be noted to track the progress of the FSSAI license registration form
Step 7:
Finally, you have to submit the printed online form to the regional authority or the state authority with the attached documents within 15 days from the day of online submission of the FSSAI license registration form
What are the documents required for FSSAI Food License Registration?
The documents required for the FSSAI registration is as follows:
An identity proof that contains a photograph
A passport size photograph
Proof of address (State & Central License)
Import/export code
A list of directors or partners
A certificate of incorporation
The MOA or AOA of the company
No objection certificate from the municipality
Food Safety Management Plan (Can be downloaded online or the documents can be taken from the nearest Notary
Kitchen layout plan
Proof of possession of the premise (Sale Deed, Rent Agreement, Electricity Bill, etc)
Types of equipment to be used
Medical certificate of employees
For manufacturing units, additional documents are

The blueprint of the warehouse, plant, etc.
A list of all machinery
Water test report from an ISI approved facility
List of all food categories
(84)