FSSAI Full Name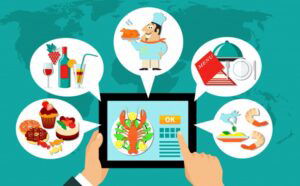 FSSAI full Name is the Food Safety and Standards Authority of India (FSSAI) which is an autonomous body established under the Ministry of Health & Family Welfare, Government of India. The FSSAI has been established under the Food Safety and Standards Act, 2006.
FSSAI registration is essential for your business
Irrespective of specific business operations and vision, every FBO that produces, refines, stores, distributes, and sells culinary products is required to apply and get an FSSAI license or registration, depending on the magnitude and scope of business. FSSAI full Name is the Food Safety and Standards Authority of India
The products of a licensed food business will contain a 14-digit license or registration number, which provides information like the producer's permit and the state responsible for assembly.
As a move to hold FBOs more liable for the quality of products and existing rules of production and distribution, the licensing and registration processes are decided by the Food Safety & Standards
How to get an FSSAI license?
The process of obtaining an FSSAI license online is simple. Given below are the related FSSAI guidelines:
File an application;
Obtain a unique application reference number
Complete the application and get a unique application ID
Your premises will be inspected after the application and issue inspection report has been received
Thereafter, your license will be granted if all the formalities are completed within 60 days.
FSSAI requirements: what you need to register?
FSSAI full Name is the Food Safety and Standards Authority of India.  For all small-scale FBOs, getting a basic FSSAI registration is enough. This type of registration is meant for the following enterprises:
An FBO whose annual turnover is less than INR 12 lakh.
Small-time food product retailers
An individual who produces and/or sells food products herself/himself;
Temporary stall owners who sell food items
Any party that offer food items in social or religious events, barring caterers;
Small-scale/cottage industries involved in the food industry
FSSAI registration process
The full FSSAI registration process is given below and the FSSAI full Name is the Food Safety and Standards Authority of India
First, you initiate the registration by submitting Form A (application) to the Food and Safety Department.
The Department can deliberate whether to accept or reject your application up to a week since the day they received the same; if rejected, you will be informed in writing.
Upon accepting your application, the Department will send a registration certificate containing a registration number and your photograph.
You must display the registration certificate in the office during working hours.
For basic, state, as well as central licenses, you need to disclose some common documents: a photo ID proof and passport photograph. Additionally, to obtain a central or a state license, you must submit the following:
Address proof
List of equipment
List of product categories
Operation layout
NOC from concerned municipal authority
Incorporation certificate
Full list of directors and partners
MOA and AOA
Water test report
Import Export Code
[su_button url="https://www.kanakkupillai.com/food-license" target="blank" style="3d" background="#2ecc71″ size="15″ center="yes" radius="5″]Get Online FSSAI License in India at Low Cost [/su_button]