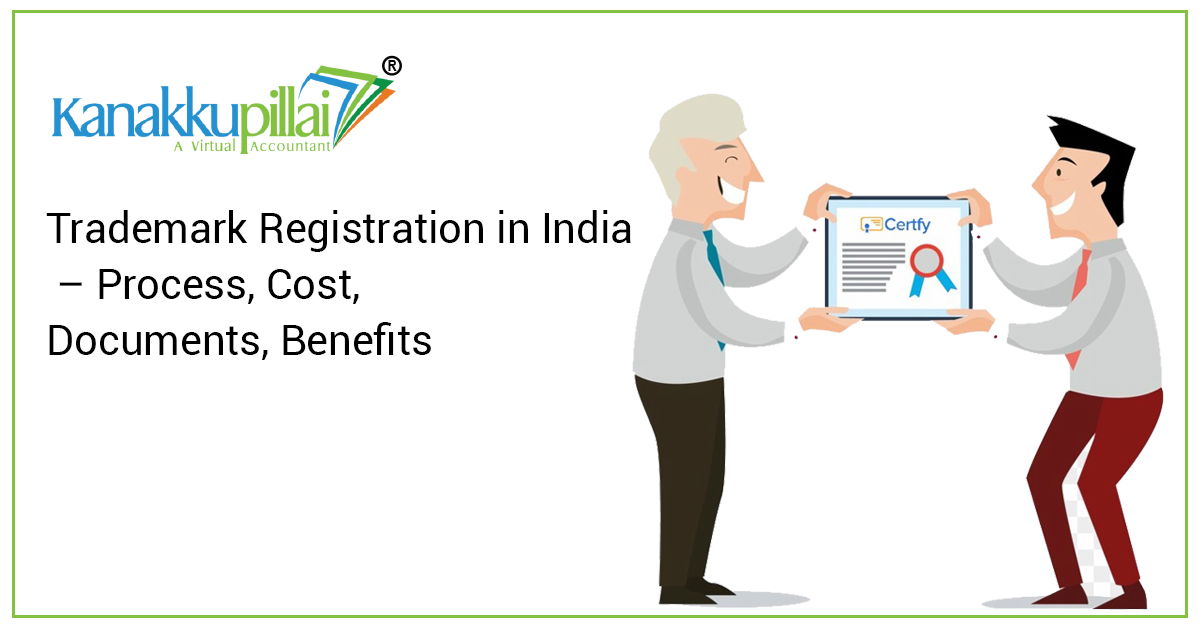 Introduction
As a business owner, protecting your brand is essential. One of the ways to do this is by registering your trademark. A trademark is a recognizable sign that identifies your products or services and distinguishes them from others. Registering your trademark gives you exclusive rights and protects it from unauthorized use.
In India, trademark infringement is defined under Section 29 of the Trademarks Act, 1999. It occurs when an unauthorized person uses a trademark identical or deceptively similar to a registered trademark. To avoid infringement and protect your brand, it's essential to register your trademark.
While the trademark registration process can be lengthy, with exemplary service, it can be done online. Online trademark registration is a convenient and efficient way to obtain registration without the hassle of visiting a government office. The trademark application number is usually issued within a few days after filing.
Key Takeaways
The article discusses the process, cost, and documents required for trademark registration in India.
The article emphasizes the importance of conducting a trademark search to ensure the uniqueness of the proposed trademark.
It also explains the trademark registry classification of goods and services into 45 different classes.
The article mentions the benefits of trademark registration, such as legal protection, exclusive ownership, and preventing others from using a similar mark.
It also highlights the importance of having a registered trademark in building a solid brand image and gaining customer trust.
The article provides a step-by-step guide on how to apply for trademark registration online and offline.
It also outlines the Registrar's role in checking that the selected brand name complies with existing laws and that there are no conflicts with existing or pending brands.
The article concludes by emphasizing the significance of obtaining a trademark registration certificate from the Registrar with the Trademark Registry seal.
 Different Types of Trademarks
Service Trademarks: Trademarks related to business services help protect companies in the service sector. Used mainly by owners of hotels, healthcare shops, transporters, couriers and retailers to protect their brand name. Such trademark classes do not apply to goods and products.
Collective Trademark: Trademarks are obtained by a group called a collective. This type of trademark allows several companies to receive protection collectively and to make the public aware of various features of their product.
Certification Trademark: These trademarks help in defining the standard of a particular item or product. It ensures consumers that a product has undergone the required testing and guarantees quality. Most used by electronics companies to ascertain the quality of their products.
Unconditional Trademark: Trademarks that are distinctive from others and receive recognition due to such a distinctive feature.
Eligibility Requirements
Before you begin the trademark registration process, you must ensure that your trademark meets the eligibility requirements for registration. Your trademark should be distinctive, not be similar to an existing trademark, and not be offensive. Additionally, your trademark should not be similar to a well-known trademark, and it should not be likely to confuse the public.
Process of Trademark Registration in India
Trademark registration in India is essential for any business to protect its brand and ensure its products or services are easily identifiable. In India, trademark registration is governed by the Trade Marks Act of 1999, which allows for registering any mark capable of distinguishing the goods or services of one person from another. The process of trademark registration in India involves several steps.
1) Trademark Search – The first step is conducting a thorough trademark search to ensure the chosen trademark is unique and not already registered under someone else's name.
2) Selection of Class – Next, the applicant must select the appropriate class under which the registration should be filed, as there are 45 different classes for goods and services.
3) Application Filling and Registration of Brand Name – After selecting the suitable class, the application for trademark registration can be filed online or manually. Upon approval, the applicant receives an acknowledgement and can use the Trademark™ symbol beside their brand name. The registrar then checks the brand name selected to ensure compliance with existing laws and regulations.
4) Publication of the Brand in Indian Trade Mark Journals – The next step involves publishing the selected brand name in Indian Trade Mark Journals. If no opposition is received within 90-120 days from publication, the registrar accepts the application and issues a trademark registration certificate with the Trademark Registry seal. The registered trademark can then be used beside the brand name.
5) Trademark Registration Certificate – Once the Registrar accepts the application after no opposition is received, Registrar will issue the Registration Certificate with the Trademark Registry seal. And then, this registered trademark can be used beside the brand name.

Cost of Trademark Registration in India
Trademark registration costs are categorized into two parts, i.e. government and professional fees. The difference between government and professional fees is that government fees are the same all over India, whereas professional fees depend on individuals. The government fee for trademark registration is Rs. 9000 per application per class for the company. The government fee for trademark registration is Rs. 4500 per application per individual class.
1) Trademark Registration Cost
Different fees will be charged for marks, series of marks and associated marks, and they will be charged for each class. Further registration in convention countries will have higher charges. Fees for filing a single mark in a single class costs Rs.2500/- and each additional class costs Rs.2500 per class while registering a collective mark costs Rs.10000/-. Registration of marks in a convention country costs Rs.10000/- with additional charges for registration in each class. Further, for international registration under the Madrid Protocol, separate fees will be charged by the World Intellectual Property Rights Organisation for registration in each member country that you want to register in.
2) Trademark Renewal Cost
Fees will be charged for the trademark renewal of marks for each mark in each class costs Rs.5000/- but a renewal of a collective mark costs Rs.10000/-.
Rectification or removal of a trade mark costs Rs.3000/-.
Documents required for Trademark registration
The minimum documents and information which are required for filing a trademark application in India are as follows:
The name, address and nationality of the Applicant. If the Applicant is a company, the country or state of incorporation with the complete address. If a partnership concern, then the name of all the partners;
A list of goods and/or services for which registration is required;
Trade Mark Entity: Whether the Applicant is an Individual, Start-up or a small enterprise;
Soft copy of the trademark to be registered;
Suppose the application claims priority from an earlier filed application in another country. In that case, application details are also required in India (application number, filing date, country and goods/services). A certified priority document or its duly notarized copy is to be submitted to the Trade Marks Office in original within two months of applying. A certified/notarized English translation is required if the certificate is not in English.
Benefits of Trademark Registration
A Good Trademark shall be easy to speak and remember and should not lose its uniqueness and distinctive character.
Exclusive Rights: The proprietor of the Registered Trademark has the benefit of selective right over the trademark. The proprietor can utilize the same for every one of the items falling under the class (es) submitted in the application. Moreover, the proprietor can enjoy the sole responsibility for Trademark and can prevent others from the unapproved utilization of the Trademark under a similar class where it is registered. It gives the privilege to prosecute the unapproved client of the trademark registered.
Builds Trust and Understanding: The reputable excellence of your goods and services is known by everybody through the trademark, which builds trust and understanding among the clients in the market. It helps make loyal and lasting clients who dependably choose the same brand.
Differentiates Product: It makes it simple for clients to discover your goods. It makes your product or service unique, not quite the same as that of the contemporary and expected contenders and goes about as an effective promotional tool. The logo can convey your vision, quality or one-of-a-kind attribute for your organization and any association.
Identity to Product's Quality: It offers identity to the product or service's value. Clients connect the service or product's quality with the brand name, and this picture is made in the market about the nature of a specific brand, which helps draw in new clients as they can distinguish the quality of a product or service by the logo.
Asset Creation: Enlistment of a Trademark makes an Intellectual Property for an organization. Enrolled trademark privilege can be sold, assigned, franchised or economically contracted. Additionally, the Trademark is an invisible asset that gives the preferred benefit to the association.
Conclusion
Kanakkupillai trademark registration service offers online trademark registration for businesses looking to protect their brand. Our service includes registration of trademarks, trademark name registration, brand trademark registration, and more. Don't leave your brand's protection to chance; trust us to help you navigate the trademark registration process online.
Related Services
(732)