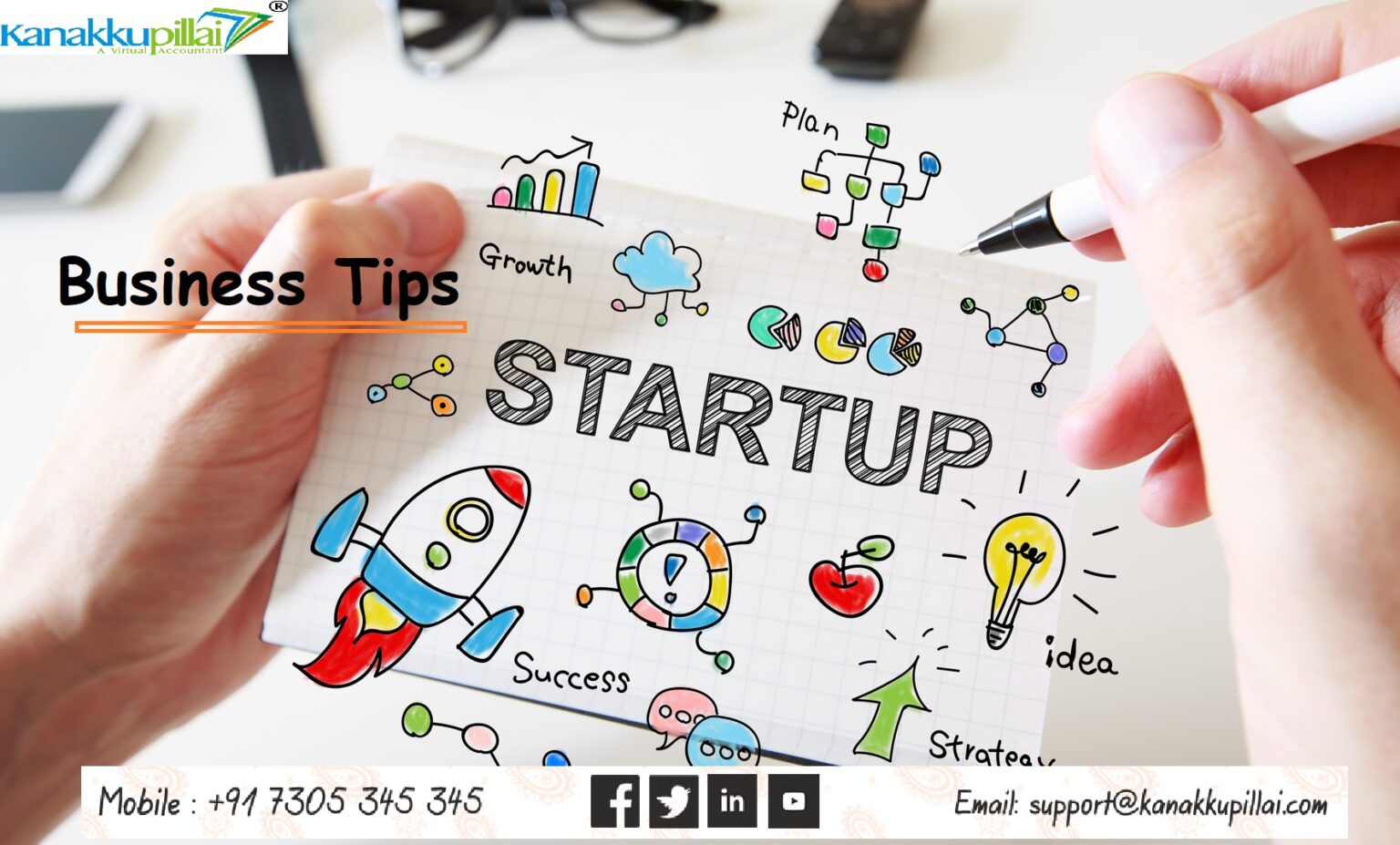 Successful Business Tips for a Startup – 2021-22
Successful Business Tips for a Startup – 2021-22

If you have a plan to begin a start-up or you have built a start-up and searching for several ways to make your business stands tall among the competitors, you should be aware that start-up scaling is not an easy endeavor. There are ample objectives are required to accomplish your business works well, in fact, some things can go wrong in this process.
How to and what to do, to run a business successfully? Running a start-up is the most exasperating as well as an exciting thing you will go through being an entrepreneur.
As per today's economy, nothing can surpass the magic of a motivated business from the ideas, by overcoming many obstacles. So, here are 14 tips that you should know for your start-up to stand tall and embark in the competitive business world.
Tip 1 – Leadership
More than leading your company, it is important to be a leader of your teams and being a cheerleader is vital to the success of your business. Whether you have five hundred employees or just five, to build your business successfully, you are supposed to set up the tone of your whole company. [ Also Check out: 100% success rate Business ideas that can be started with 1 lakh in 2021 ]
All your ideas, passion, vision, work ethic and determination will guide you in bringing the business too far and to succeed among top competitors. Also, people or employees look for their leaders in the workplace more than the goals and objectives to accomplish. Hence, make sure to develop better leadership skills to deal with both clients and employees.
Tip 2- Engage in Content and Digital World
In the digital world, your audience promotes your business if the business ideas are creative. To grab the view and attention of your audience, potential customers, creativity plays a vital role. This creative strategy is one of the ways to improve your loyal, target audience with the aid of contents in social media such as Instagram, Facebook, and Linked in by frequently updating blogs and guest posts.
Via content marketing, you are either going to provide knowledge to your customers or address their variety of pain points. when you put attention to the content strategy of your business, then you can extend your reach in the potential market and build awareness of your brand, service and business entity. Engagement, views, clicks, and views are the currency of the realm, and the easy win way to establish yourself in the business world.
Tip 3- Business Entity
The next tip for running your start-up success is that you need to safeguard your company with a business entity. In the initial stage of your business, you might feel like a lot of paperwork is not important for your business but operating and running a business without a business entity can put your assets at a big risk.
Enabling a legal barrier between your business and you are one of the essential factors for entrepreneurs to make everything go as per the plan. It will help you in saving on limiting the liability, potential taxes, scaling the business position, and look your business more reputable among your clients. [ You may like: How to brand your startup? In-depth strategy analysis
Tip 4- Protect Your Intellectual Property
Whenever you have an amazing idea for your product or services, there will always be some people who want to copy your ideas and sell it branding as their own. This is the place where intellectual rights give you a hand. The Intellectual property can consist of several different areas, from logos and corporate identity through to services, products, and processes that differentiate your business from others.
To avoid this situation, from the beginning of your business, you need to protect your intellectual property. Identifying and Protecting all the IP (intellectual property)of your business will aid you in the viability of your business venture and the long-term success of the company you begin.
Tip 5- Fundraising
To ease the success of your business entity, you should possess enough capital to get all the things moving in the correct direction. If you are trying to raise capital for your start-up, then you must understand that it could be a challenging & a much longer process.
It is tempting to take the first offer that is coming to your way, but you are to be sure that the proposal is coming from the right person, and that money comes with the right connections that help to run your business without any hindrance. [ Also Read: Top 5 Mistakes That Can Kill Your Business ]
Tip 6- Don't Procrastinate
You should have heard from successful entrepreneurs that all the aspiring entrepreneurs must not move ahead with their business idea until they figured out each tiny details of the company that they are going to start. But, the problem with this mode of strategy is that it leads to the procrastination. In this fast-paced world, none has all the pieces in a single place even after setting up the business perfectly.
In addition to this, there is no denying fact that you are supposed to research the market, have a perfect plan in place & finish all the things such as clearing every tax requirement, business registration and managing the finances. In case, if you are trying to make everything perfect before the launch of your business, you can never start the company at all.
Tip 7- Discover Your Expertise
A big phase of your start-up entity solely depends upon the reputation as an expert in the place that you work. Because no one would like to purchase a product or service from a company which doesn't know what they are talking about & how it is possible to increase the business sale and compete with the rivals. So, it is better to always communicate and write regarding the specific area of expertise to get your name in the business market and establish it successfully. [ Also Read: Top 10 Indian Entrepreneurs Success Stories ]
Tip 8- Don't Be Frightened From The Rivals
As soon as figuring out the area of your expertise, the next big thing that you need to understand is that you should always boldly compete with your competitors instead of fear. On the other side, beginning the start-up in the competitive market can be a daunting one, especially when you are trying to generate attention for the problems to get solved. So, it is good to not getting frightened-looking your rivals, instead, learn from the competitors about their market strategies and focus to improve on your business.
Tip 9- Find & Know About your Target Audience
Are you aware of your target audience? If the answer is yes ! then congratulations. Because knowing your target audience who will use your products or services boosts your business start-up without any legal-related problems. At the same time, you cannot assume what your target audiences think or expect. If so, you do that, then It would turn into a very costly mistake. To your surprise, finding the audience requirements are made simple nowadays with the help of multiple digital platforms. Using any of the social sites, you can ask questions, do surveys ( paid method), and search forums to get all the information about your target audiences. [ You may like: Top 10 incredible effects of fasting – Kanakkupillai Blog]
Tip 10- Create a Path to Reach Your Goal
Creating a road-map will not only assist you in going beyond your goals (which you want to act on), but it will also help you in avoiding any unwanted diversions and distractions. Hence, if you need to scale up your business, you are supposed to create a road-map. These Road-maps will help you in ensuring the ongoing everyday tasks align with and contribute to your business strategy and track your business progress periodically to achieve the goals.
Tip 11- Form Relationships
Developing a robust network of successful entrepreneurs through linked in is key for scaling your business. The more you are engaging with other people; you are actively networking. Even though you aren't much of a people person, you should put more effort and make great contacts. You can force yourself to go beyond people in your business circle to contact and nurture a relationship with at least one competitor, customer, and supplier. [Also Check: Top Soft Skills That Enhance your value at Workplace]
Tip 12- Discuss The Ideas Delicately
To expand your start-up globally and to raise the funding, it is always better to discuss the ideas delicately with everyone. At the same time, it is even smarter to get signed a non-disclosure agreement from everyone you share the ideas, to avoid any legal issues.
Tip 13- Search The Mentors
As soon as setting up your start-up business, you should have an advisory board in a place to help you in forecasting the entrepreneurial cycle by offering advice, and guidance. So, if you want any kind of advice from business entity then you should choose how to manage your finances & contact professional mentors to help you a guide.
[ You may like: 2021 Business challenges for Top accounting firms in India – Kanakkupillai]
Tip 14- Establish A Better Work Environment
For scaling your business, it is mandatory to establish a better working environment for the employees. To accomplish the best work environment for your employees, you should provide several facilities inside your company to feel it like their home. Then, you can develop bonding with your employees through effective communication. Only this process would make employees understand that what as an entrepreneur of the start-up you wanted to accomplish and reach the goal. Last but, not the least, you should take up every idea from your employees and put into real-time practice to see the output. If any of these ideas clicked, then it is a big profit to your start-up.
To know more about your Business Support Services; request a call back from Kanakkupillai Team NOW!
The Kanakkupillai team will be more than happy to receive your thoughts on the above read. Or simply help you with a related situation that you may deem fit to share with us. Leave a reply below or write into us at support@kanakkupillai.com
Until Then "Keep Browsing & Keep Trending"
(157)